Why Snowflake Mountain's Sunny Malik Had Such A Soft Spot For Solomon - Exclusive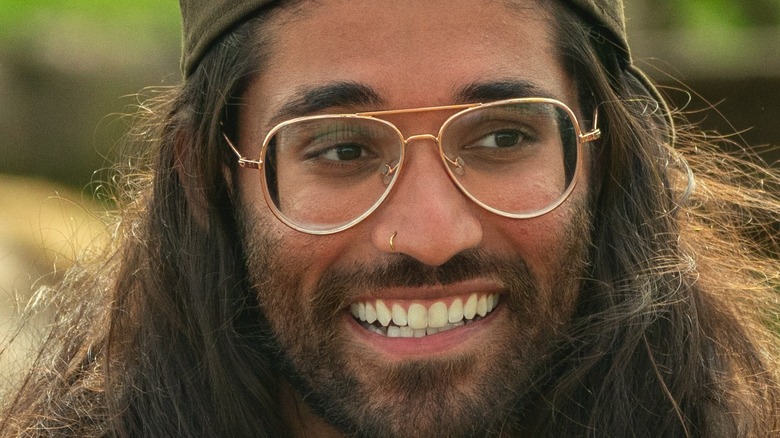 Peter Dadds/Netflix
When a cast of 20-somethings are put together in the frigid British wilderness to conquer survival skills challenges in hopes of winning a $50,000 grand prize, one can guess that there's going to be some drama along the way.
The reality show "Snowflake Mountain" on Netflix showcases "snowflakes" — a pejorative that's become widely popular in the last several years to describe certain lazy, spoiled, and entitled people of the current generation — and puts them into an intense boot camp to toughen up and implement more responsibility and work ethic into their lifestyle.
During this culture shock, the cameras keep rolling to capture the raw, and sometimes cruel, tensions between cast members. One particular camper, Solomon, was the source of annoyance and gossip for many, but perhaps to the shock of some viewers, he had someone in his corner.
Sunny Malik, one of the finalists from the hit Gen-Z show, sat down with The List to talk all things "Snowflake Mountain," and that includes his soft spot for Solomon. 
As roommates, Sunny and Solomon talked about family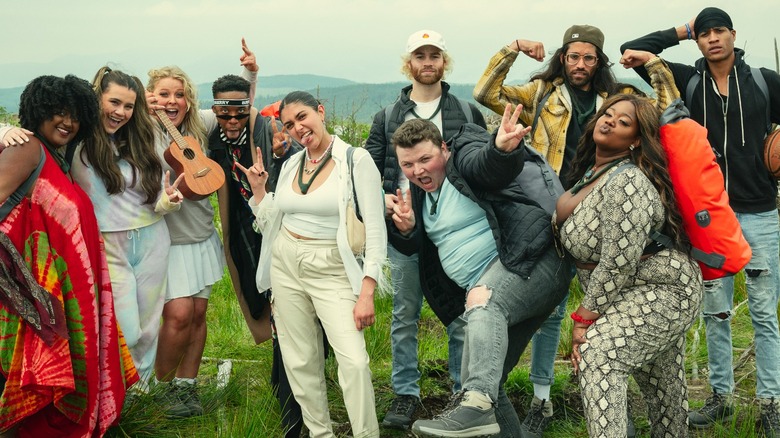 Peter Dadds/Netflix
Netflix's "Snowflake Mountain" takes viewers for a wild ride throughout the first season's eight episodes, and from the start, one of the "snowflakes," Solomon, is a source for some of those ups and downs.
Sunny Malik, who has gone through a transformation since the show ended, revealed why he was empathetic toward Solomon throughout the show, even though it may have looked puzzling to onlookers who were only seeing him as someone who was continuously stirring the pot.
"It [was because] we were roommates ... I don't know how much the show really emphasizes it, [but] we were really out there," Malik told The List in our exclusive interview. "We became really close, really fast because we were rooming together. So we were talking all night, all day. I had more of a relationship with him than anyone else, and in any relationship, you have family that [can be] terrible people, but you find something to love about them. I'm not saying Solomon's a terrible person, but he did some malicious stuff. He had a malicious attitude, but aside from that, I remember talking to him about [our] families — he asked about my sister. That's where [we became close, and] we had that going on."
"Snowflake Mountain" is now streaming on Netflix.