The Moment That Turned Days Of Our Lives' Sami Brady From Innocent Teen To Lifelong Schemer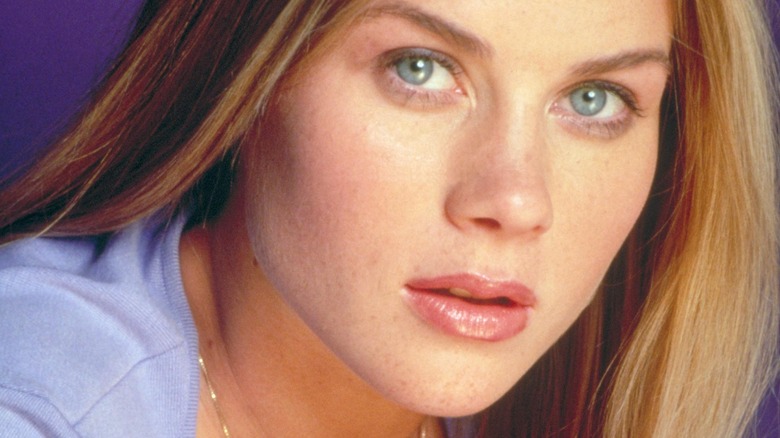 Getty Images/Getty Images
Sami Brady is one of the most iconic "Days of Our Lives" characters of all time. Sami and her twin brother, Eric Brady, were born on-screen to parents Roman Brady (Josh Taylor) and Marlena Evans (Deidre Hall). As a child, she was shipped off to live in Colorado with her grandparents. However, in 1993, Sami returned to Salem as a teenager with actress Alison Sweeney in the role, per Soap Central.
After Sami's return, she met Austin Reed and became infatuated with him. Sami quickly fell head over heels for Austin and was devastated to learn that he was actually the boyfriend of her older sister, Carrie Brady. However, Sami didn't let Carrie and Austin's relationship stop her from pursuing her love, and she did everything that she could to break up the couple (via Soaps in Depth). Sami claimed that her scheming was in the name of love.
However, the young character's life was about to get even more dramatic as she would witness an event that would not only traumatize her but also set her into a pattern of scheming.
Sami walked in on John and Marlena during an intimate moment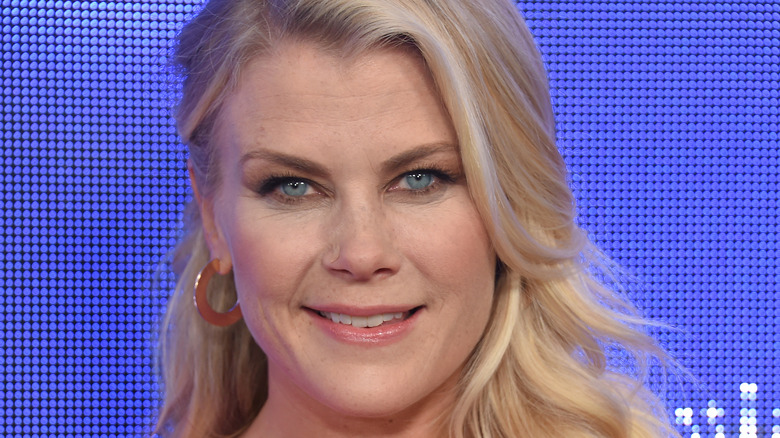 DFree/Shutterstock
In 1993, "Days of Our Lives" viewers watched as Marlena Evans was torn between two men,  Roman Brady and John Black. Although Marlena was married to Roman at the time, she couldn't keep herself away from John and the two eventually began a scandalous affair. Sadly, the affair was discovered by none other than Marlena's own teenage daughter, Sami Brady (via Soaps).
During a party at Titan, Sami went off to look for her mother and found her in the middle of a steamy and intimate moment with John on a conference table in one of the offices. Sami's life was turned upside down after that and she immediately began to feel resentment towards John and Marlena, taking the side of her father, Roman, per Soap Central.
Soon after John and Marlena's night of passion, Marlena found out that she was pregnant and she was unsure which one of the men was the father of her child. It was then that Sami went from being a troublemaking teenager with a crush on her sister's boyfriend, to a scheming and plotting character that would continue the pattern of mischief for the rest of her life.
Sami Brady's life was changed after discovering John and Marlena's affair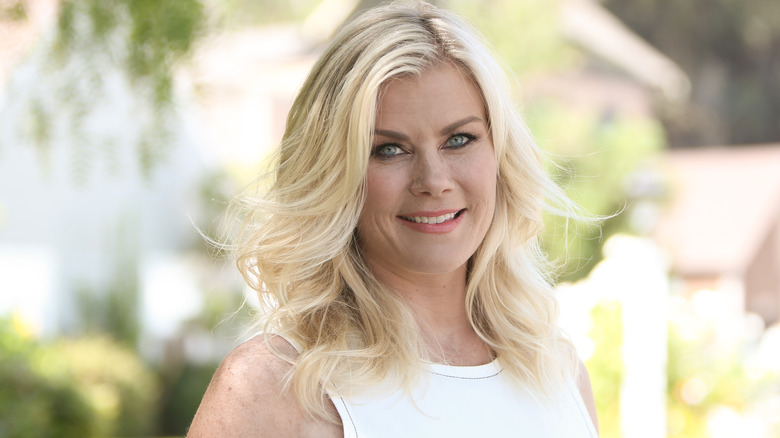 Paul Archuleta/Getty Images
Witnessing John and Marlena's affair led Sami down a dark path. "Days of Our Lives" viewers watched as Sami's animosity towards Marlena and John grew after Marlena's pregnancy was revealed. Following the birth of Marlena's daughter, Belle, Sami took matters into her own hands by breaking into the hospital computer to see the DNA test results (via Soap Central). When Sami realized that Belle was John's daughter and not Roman's child, she did the unthinkable. Sami kidnapped her baby sister and planned to sell her on the black market so that Roman wouldn't have a reminder of Marlena's infidelity, per Soaps. However, John eventually found baby Belle and reunited her with her mother.
It was later discovered by all that Belle belonged to John. Following the drama, Marlena and Roman got divorced and she eventually reunited with John. It took Sami a long time to move past John and Marlena's betrayal and accept John as her stepfather. However, things eventually calmed down, and Sami even named one of her children after John (via Soaps in Depth).
Sadly, Sami's pattern of scheming and stirring up trouble didn't end with the aftermath of John and Marlena's affair. Sami has created chaos around her for decades now, and as an adult still continues to be one of the most beloved, yet tumultuous characters on "Days of Our Lives."