How Long Does HGTV Really Take To Film One House Hunters Episode?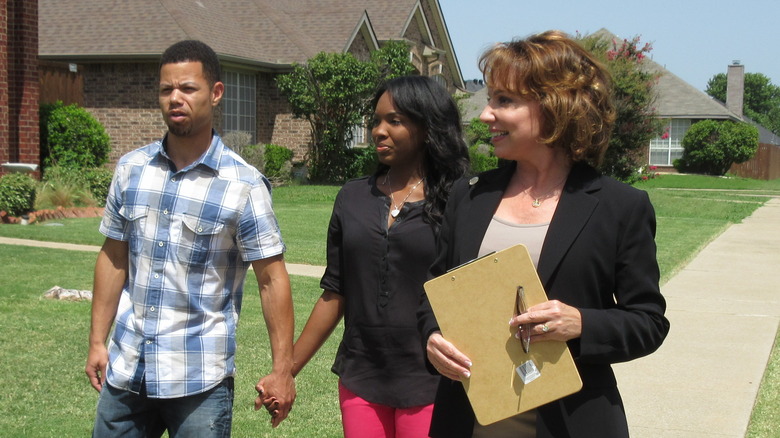 HGTV
If you can't sleep at night, have a sick day home from work, or are in need of something to take your mind off that scary episode of "Stranger Things," "House Hunters" is always there — and has been for decades. According to The Washington Post, the HGTV series first premiered in 1999. Back then, it was just a 26-episode series but would quickly catch on, becoming one of the top 10 cable shows each year. Today, there are hundreds and hundreds of episodes to watch, not to mention all the spin-offs like "House Hunters International," with new ones coming out all the time (via HGTV).
And while watching "House Hunters" may offer viewers a mindless show to lull them to sleep, being on the show is anything but. The very first couple to appear on the show back in 1999 came forward 20 years later to talk with Vice about how horrific their experience was. Things have changed since then — in that first episode, there was no mention of location or budget — but "House Hunters" still has its fair share of negative press, specifically when it comes to what's real and what's not.
Filming one episode of House Hunters takes longer than you think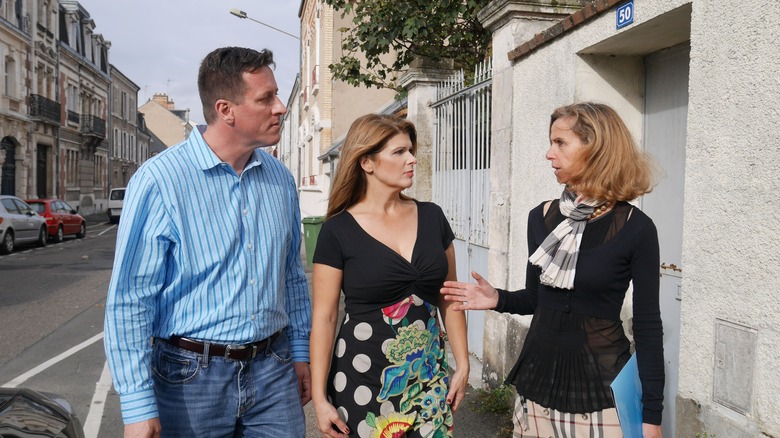 HGTV
When watching an episode of "House Hunters," it looks as though the hunter and their realtor chose one or two days to tour a few properties, with just a few days to decide on one. But in reality, filming can take months. A previous "House Hunters" couple spoke with Hooked on Houses, revealing that they would film their old house and then months later, go on to film the other homes they toured and their new home, of which they likely had already lived in for quite some time.
Similarly, a realtor who appeared on the show told Dallas News that she had to spend about eight hours in one of the homes and that many of the interviews we see are done multiple times until the producers get the perfect shot. And while we often see the potential homeowners go in and out of rooms rather quickly, she revealed that they spent at least an hour in each one. The time it takes isn't the only thing about "House Hunters" filming that may leave fans scratching their heads.
There are a lot of rules when it comes to filming House Hunters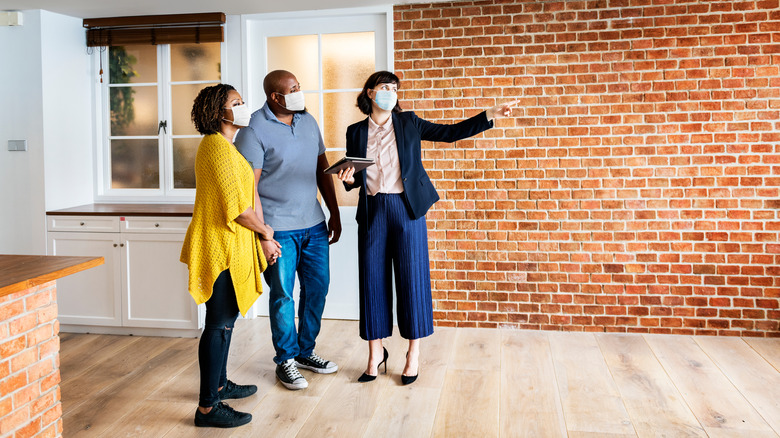 Rawpixel.com/Shutterstock
HGTV's "House Hunters" has 204 seasons, 538 episodes, and 16 spinoffs (via TV Overmind), so it may seem too easy to get on the show. However, as past homebuyers and realtors come forward with their experiences, the reality of filming a reality show for HGTV is a bit more intense than what we see on TV. Leslie Remy, a Texas-based realtor who appeared on the show, gave Dallas News a bit of insight into the complicated nature of filming, starting with the wardrobe. "Clothing is, oh my goodness, such a big deal. I had no idea," she told the publication. "I took about five different outfits and [one] shirt was the only one that worked." This is mainly due to the nature of filming and how certain patterns and jewelry can interfere with the camera.
And while it looks fun to be on the show, it can be quite tedious. The long hours are draining and according to Country Living, "House Hunters" contestants only get paid $500 per family — a small amount compared to the large budget, about $50,000, per episode (via Mental Floss).