How Does Carlos Santana Really Feel About Donald Trump?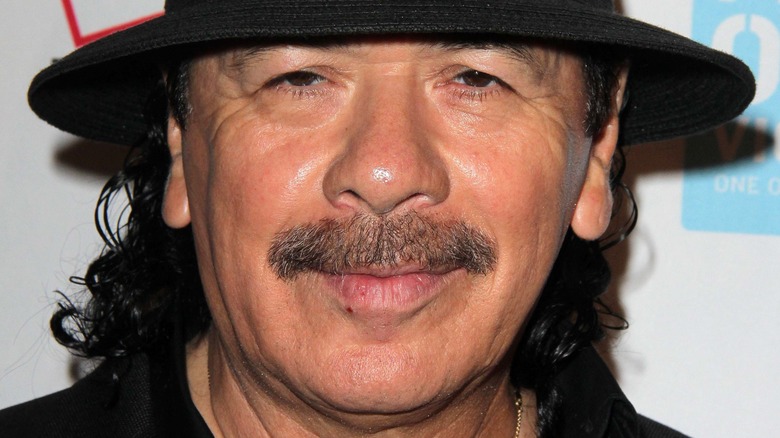 s_bukley/Shutterstock
Veteran musician Carlos Santana is best known for applying his guitar talent with various singers and songwriters to create cult-classic hits. Some of his most popular songs include "The Game of Love" featuring Michelle Branch and "Smooth" with Matchbox Twenty's Rob Thomas (via Ultimate Classic Rock).
While his talent is what has made him famous, he comes from an interesting background that has played into his career today. Santana was born and raised in Mexico and got his start playing music in the country (via Britannica). His music has been heavily influenced by his time in Mexico. In the 1960s, Santana made his way to the San Francisco Bay Area where he thrived in the rock scene that was becoming incredibly popular during that period. He's spent the rest of his career calling the Bay Area his home base.
However, Santana's Mexican roots played heavily into his life and he would hold his country of origin close to his heart. He was even honored with a Hispanic Heritage Award. That is why it is no surprise that the musician is no fan of former President Donald Trump.
Trump's view on immigration was an issue for Santana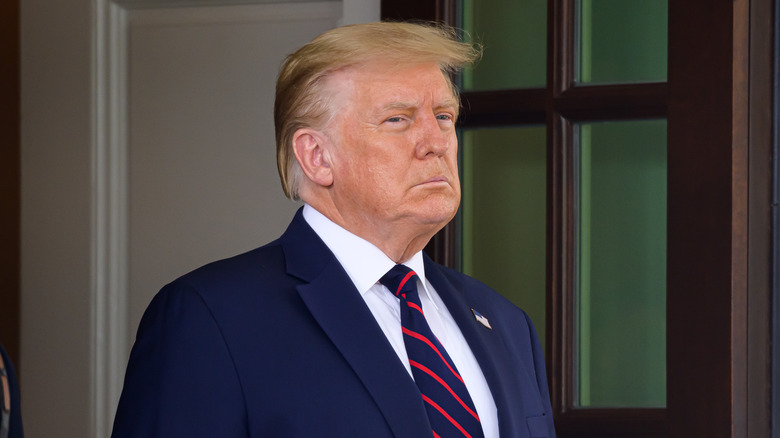 noamgalai/Shutterstock
When Donald Trump launched his presidential campaign in 2015, he created a platform that stood firm on immigration issues (via The Washington Post). For Trump, he was passionate about limiting immigration, especially from Mexico, and building a border wall that he thought would keep illegal immigration from happening. His followers would often chant "build the wall!" at his campaign rallies. His views on immigration became something all voters were familiar with, whether they agreed or disagreed with his intense stance.
However, in the process, Trump made some alarming and false claims about immigrants from Mexico. Most infamously, he stated at a rally, "They are not our friend, believe me," adding, "They're bringing drugs. They're bringing crime. They're rapists. And some, I assume, are good people," (via Time).
With broad and offensive claims like this, it is no surprise that he faced pushback from many people, including celebrities. Musician Carlos Santana was one who was unafraid to share how he felt about the former president.
Santana compared Trump to an animal at the zoo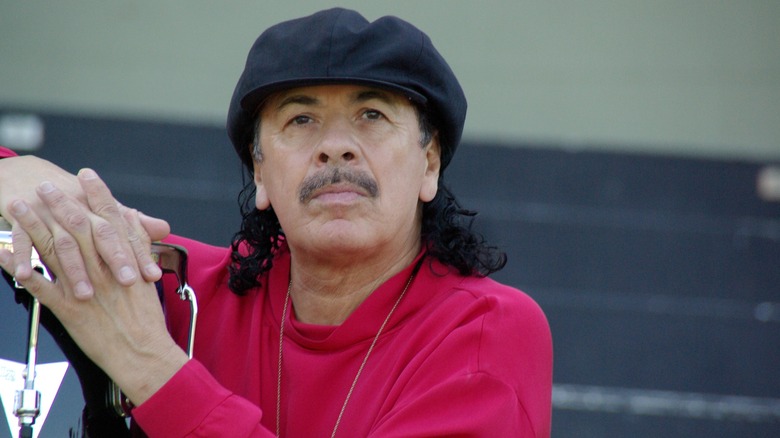 Anthony Ricci/Shutterstock
Carlos Santana, who immigrated from Mexico to the United States, didn't hold back when he wrote an open letter to share how he felt about former President Donald Trump and the offensive comments he has made about immigration (via International Business Times). Santana wrote, "Regarding Mr. Trump . . . I remember when I was a child living in Tijuana. I often crossed the border to visit the San Diego Zoo," he added, "I would hear loud screams and commotion in the distance. As I came closer to the sound, I noticed everyone was staring at an ape in a glass cage. The ape was staring back at the crowd that gathered. With an angry look of disgust, the ape defecated in his hand and threw it at the crowd. This is what I hear when Mr. Trump speaks."
However, Santana was willing to give Trump a chance to show a better side of himself. He made a statement that read, "I want to see his light. I already know about his darkness, his fear, and his greed. And it's redundant to speak over and over about that, but the man might have some light because he is a child of God just like you and me," (per Times of India).
Santana would continue to speak out against Trump's harmful rhetoric toward immigration throughout his presidency (via Rolling Stone).