Why Prince Harry's Legal Battle Over Protection Shows No Signs Of Slowing Down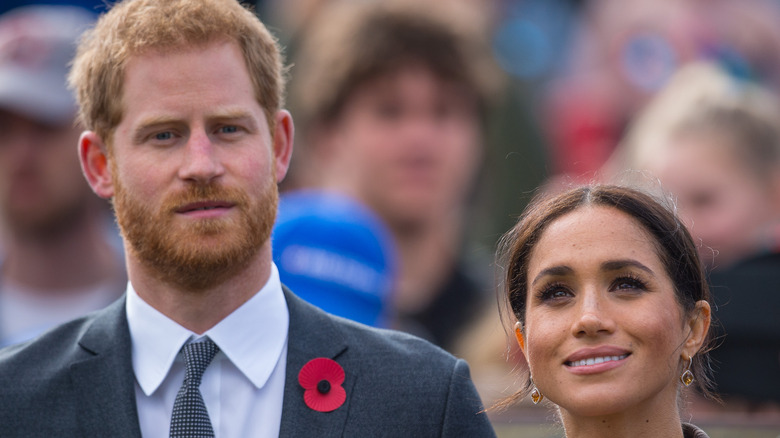 Pool/Getty Images
When Prince Harry and Meghan Markle made the difficult decision to step down as working royals, it's likely they thought things would be simpler from then on. But defecting created even more problems, not least the abrupt axing of Harry's security detail. As the Evening Standard reported during their tell-all interview with Oprah Winfrey, the prince acknowledged how surprising it was to learn that he would lose all protection after leaving the family.
Harry explained, "Their justification was a change in status. I pushed back and said is there a change of threat or risk? Eventually, I got the confirmation that no, the risk hasn't changed but due to our change of status — we would no longer be 'official' members of the royal family." As the duke argued, "I was born into this position. I inherited the risk. So that was a shock to me."
The Independent notes that Meghan actually wrote to the royal family to beg them to reconsider. The duchess was acutely aware of how famous their family was, and didn't feel safe as a result. When the Sussexes, who relocated to California, were refused police protection during visits to the U.K., they even offered to pay for it themselves.
Per Sky News, after this offer was refused, Harry sued the Home Office, arguing it was too dangerous to return home otherwise. The case drags on, and the latest revelation over who was really involved in the decision-making process is startling.
The duke contends he wasn't given a fair shot in the first place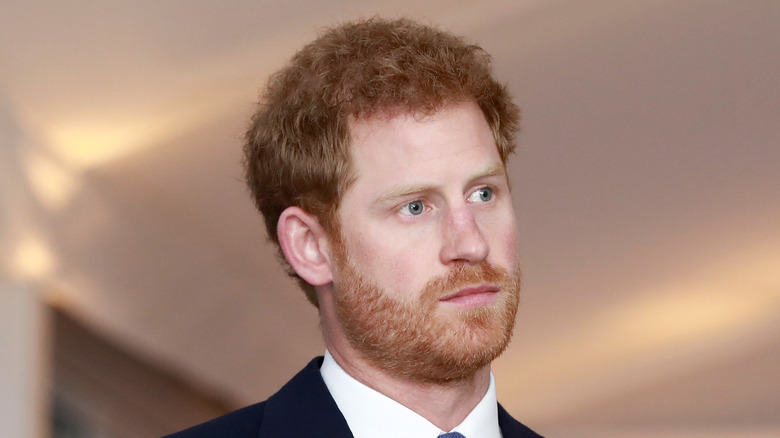 John Phillips/Getty Images
The decision to refuse Prince Harry and Meghan Markle police protection in the U.K. may have been personal. The Daily Mail reports the High Court has been informed, by Harry's lawyer, Shaeed Fatima QC, that he wasn't aware "the Royal Household was involved at all . . . He was told it was an independent decision." Fatima also pointed out there were "significant tensions" between Harry and the queen's private secretary at the time, which could've heavily influenced the decision.
The Executive Committee for the Protection of Royalty and Public Figures (Ravec) opted not to protect the Sussexes during trips home to Britain. However, Harry's legal team argues that he wasn't briefed on who Ravec actually were. Moreover, Fatima contended that the duke's concerns were not adequately passed on to them, including Harry's offer to pay for security himself, and he was prevented from contacting the group directly, according to the Daily Mail.
Thus, "If there had been a fair process, Ravec would or could have reached a different decision." Sir James Eadie QC, representing the Home Office, claimed that the strained relationship between Harry and the rest of his family had nothing to do with Ravec's decision, which was based solely on the prince's defection.
Likewise, Eadie reasoned that, even if Harry was allowed to make a personal appeal to Ravec, it wouldn't have changed anything. The Mirror confirmed Harry is requesting a full judicial review into what happened. The case is ongoing.
Meghan and Harry almost missed the Jubilee over security concerns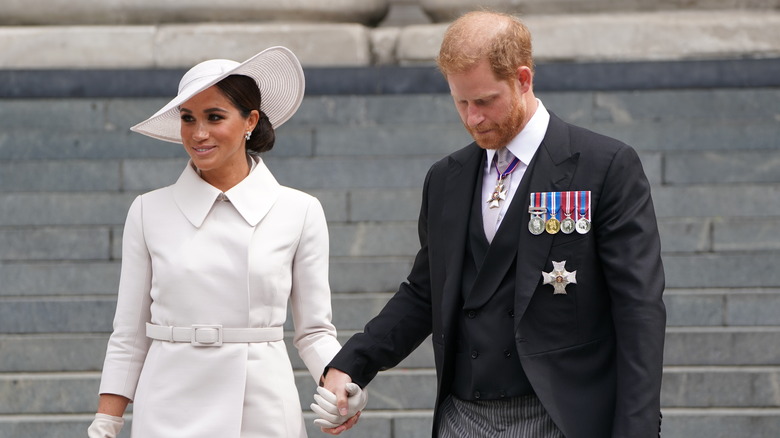 Wpa Pool/Getty Images
In the weeks leading up to the queen's Platinum Jubilee, it was unclear whether the Sussexes would be able to attend. Per NBC News, during an interview on "Today," Prince Harry admitted they still had to organize security for the trip. The duke promised he was doing everything possible to travel over and celebrate with his beloved grandmother, who at that point had yet to meet her namesake great-granddaughter Lilibet.
Even though they did ultimately end up going, security experts explained why Meghan and Harry might choose to hide out during the Jubilee, reasoning to the Daily Mail that they'd probably feel safer in the reassuring confines of Frogmore Cottage than out in public. As The Mirror confirmed, Harry and Meghan Markle were reassured that their family would be secure throughout their stay, regardless of his legal case against the Home Office.
As a source clarified, "For Harry, this has always been about protecting his family. He has been in constant contact with the relevant parties and made it very clear that he wouldn't travel without receiving cast-iron assurances over the safety of his family." Thankfully, the insider noted, "He is satisfied the right procedures are in place."
In Harry's initial statement, announcing his intent to demand a judicial review, the prince's spokesperson made it clear: "The UK will always be Prince Harry's home and a country he wants his wife and children to be safe in," (via Cosmopolitan).