Royal Expert Explains Why Meghan And Harry Can't Get Police Protection In The UK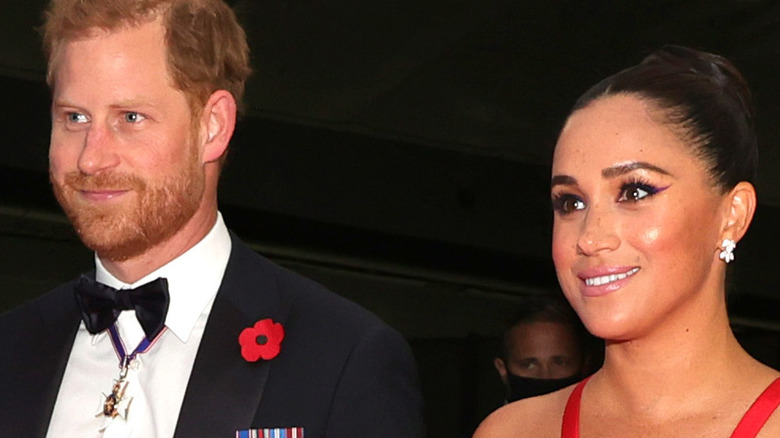 Dia Dipasupil/Getty Images
It was during his recent trip from Santa Barbara, California to the United Kingdom to unveil a statue of Princess Diana that Prince Harry felt his personal protection wasn't quite cutting it (via NBC News). Now, the dad of two has declared he won't bring his wife Meghan Markle and their kids, Archie and Lilibet, back to Britain until he feels they will be safe.
In a statement, the ex-royal's position was explained. "The Duke and Duchess of Sussex personally fund a private security team for their family, yet that security cannot replicate the necessary police protection needed whilst in the U.K.," it said, going on to relate, "In the absence of such protection, Prince Harry and his family are unable to return to his home."
To be clear, Harry is willing to pay for the police protection, but at this time, it seems he is unable to get it even without asking the people of the UK to take on the cost.
Is this the real reason Prince Harry won't return to the UK?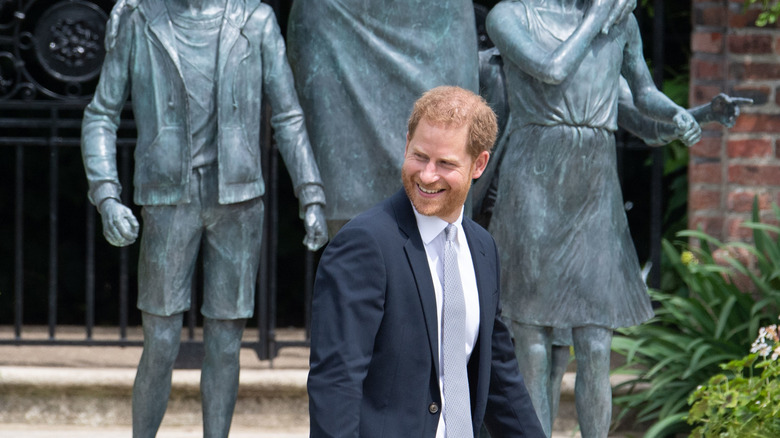 Wpa Pool/Getty Images
According to Hello! Harry still needs clearance from the Home Office, with the Queen not commenting at this time as her grandson challenges the decision with a request for judicial review.
The outlet reports that Harry feels his family is being treated differently, with his statement going on to say, "As is widely known, others who have left public office and have an inherent threat risk receive police protection at no cost to them. The goal for Prince Harry has been simple – to ensure the safety of himself and his family while in the UK so his children can know his home country."
Precedent aside, The Mirror reports that Royal biographer Phil Dampier claims Meghan is simply using the lack of police protection as an excuse not to travel to Britain, where tensions would likely run high with the royal family.
Harry and Meghan would have protection while with the royal family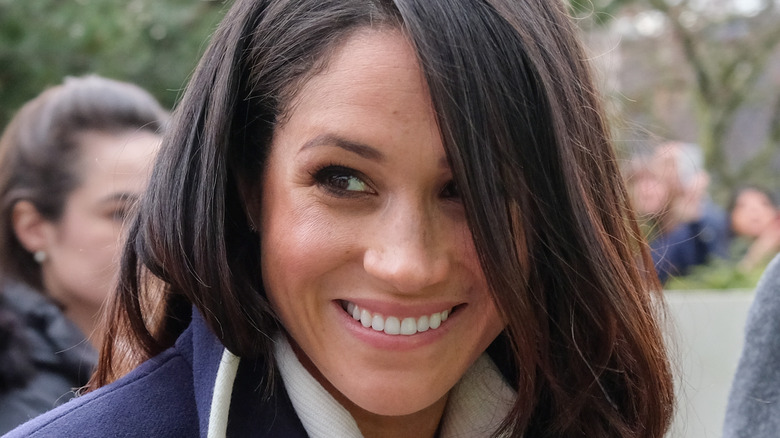 MattKeeble.com/Shutterstock
Dampier told The Sun about Harry's legal action, "I don't think Meghan will ever come back to this country and I think this is a very good excuse for not coming back – I don't think realistically (Harry) expects to win this case." In his opinion, "Getting his protection reinstated would set a precedent and so it gives them the perfect opportunity to say we can't come to platinum jubilee celebrations."
In contrast to Harry's statement, The Sun reports that other high-profile people do not receive police protection and the Sussexs are technically not members of the royal family — they instead are private citizens. It's also worth noting that as an expert told the Daily Mail, "You can't just hire the services of Scotland Yard as and when you feel like it." Importantly, the outlet reports if the family was with the Queen or at their Frogmore Estate home, they would receive protection. This would not extend to private engagements.
Some British people are reportedly also confused as to why Harry expects to receive royal treatment upon leaving the family.