Meghan And Harry Were Allegedly Seen In An Unexpected Place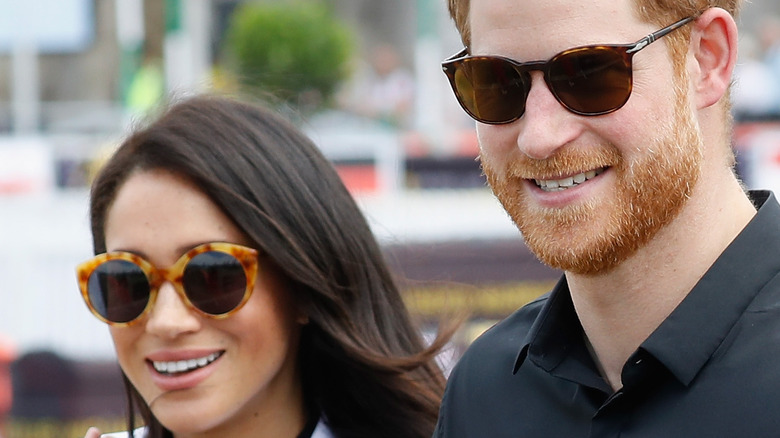 Chris Jackson/Getty Images
Lifestyles of the rich and famous mean many different things. To A-listers, an average day might be spent at the most expensive restaurants and spas. To royals, it often means getting all dolled up to go visit granny in Buckingham Palace. But, as members of the royal family who no longer have active royal duties, Meghan Markle and Prince Harry want one thing — privacy. That means staying out of the public eye, except for when it's a holiday, of course. According to the Daily Mail, the two were allegedly spotted at an unexpected location over the Fourth of July weekend, and it could be the family's new hangout.  
These royal family members have been on the move lately. After deciding that they no longer wanted to be working members of the royal family, Markle and Prince Harry briefly moved to Canada before settling down in Montecito, California. Although that's where their permanent roots are on the West Coast, they've also hopped around to the Netherlands for the Invictus Games and went back to England to celebrate Queen Elizabeth's Platinum Jubilee. 
Now, it looks like they might be spending some time in another celebrity favorite spot.
Meghan and Harry were reportedly seen in Jackson Hole, Whyoming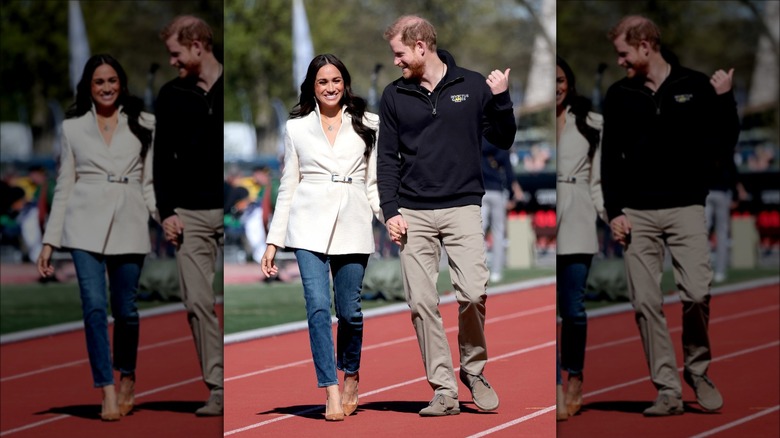 Chris Jackson/Getty Images
There are certain scenes that come with being a member of the royal family, like going to Wimbledon and hanging out at Buckingham Palace for family events. But when you're not a working member of the royal family, you can act a little more like non-royal celebs, and apparently, that means hanging out in Jackson Hole. According to the Daily Mail, Meghan Markle and Prince Harry were reportedly spotted at a Fourth of July parade in the Wyoming town.
Someone on Instagram reportedly snapped a photo of the family, but the photo has since been deleted. "This big tough guy told us twice, that he was saving seats for a family. I'm [like] 'okay already, do you want us to move?' (Which of course we wouldn't do). He said, 'oh no, I just want you to know,'" the Instagram user wrote in the caption, per the Daily Mail. "I thought, well, it must be the royal family' (very sarcastic thinking)! A minute late[r], Meg[h]an Markle and Prince Harry walk up with Little Archie! I thought 'well dang, it is the royal family'. The big guy was the bodyguard."
While Wyoming might not seem like a prime royal hangout, Bustle notes that a lot of famous people enjoy retreating to the rustic locale. 
Jackson Hole is a hot spot for celebrities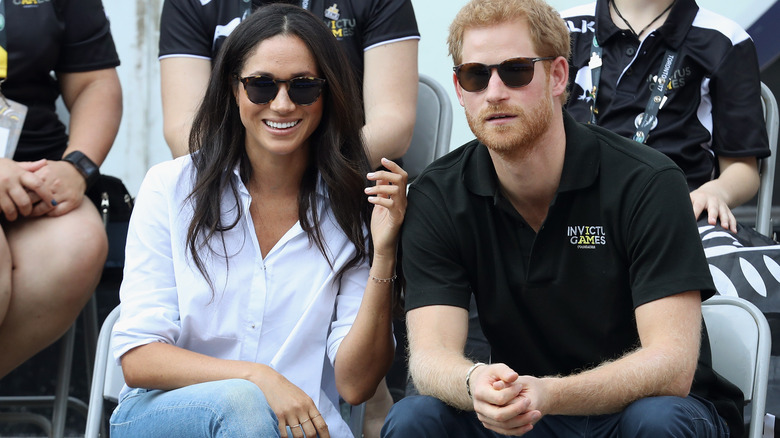 Chris Jackson/Getty Images
Per Bustle, Jackson Hole, Wyoming is a "secret celebrity hotspot." The publication reports that stars like Sandra Bullock, Jennifer Aniston, and Kanye West spend time in the area, amongst plenty of other A-listers. 
According to a tourist website for the city, there are several reasons that celebrities love the spot so much, such as the mountain state's natural beauty, the opportunity to explore the great outdoors, and the peaceful location. It's also not too far from Los Angeles, with TravelMath calculating the flight time at just under two hours, making it an ideal location for a vacation home for many A-listers. 
Of course, if the Duke and Duchess of Sussex start getting cozy in Jackson Hole, it might attract the paparazzi, who can't seem to get enough of the royal couple. The publicity might threaten the getaway's calming vibes, so celebrities should enjoy their time there while they can.