Zawe Ashton Talks Joining The The Era Of Bridgerton With Mr. Malcolm's List - Exclusive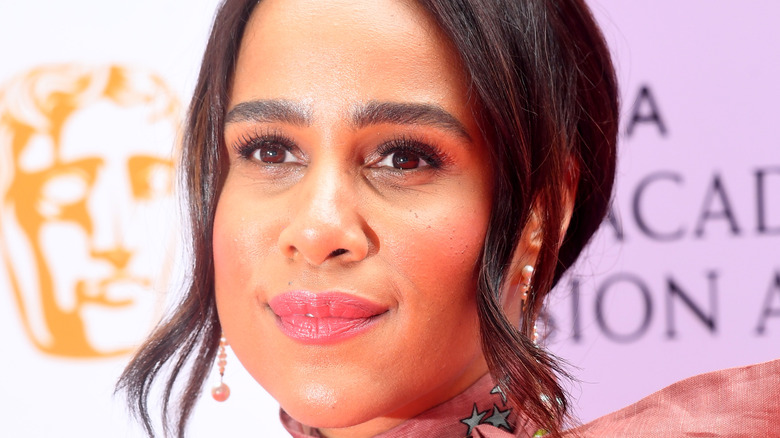 Dave J Hogan/Getty Images
When "Bridgerton" hit Netflix, few could've predicted the renaissance that it'd bring to the social media ether. Corsets and dance cards and phrases like, "She's been out for two seasons already," took on new meaning, and the genre isn't losing steam. "Pride and Prejudice" lovers who still go weak at the knees at that hand gesture are tried and true fans of the dramatics, but the likes of "Bridgerton" invited unsuspecting viewers to the regency table. There's something so charming about the gallant gentlemen and the lavish parties we've watched unfold on screen — if only "Bridgerton: The Experience" was reality.
We're pleased to tell you that if regency-core is your niche — or if you're looking for a witty and lovely romance to throw yourself into — the newly released "Mr. Malcolm's List" should be on your radar. The film, starring Zawe Ashton, follows titular character Mr. Malcolm as he searches for the perfect bride, even carrying around a list of specifications she must meet. The story is engaging, the costumes are breathtaking, and the resurgence of 1800s Britain (with diversity very much at the necessary forefront) is too good to be true. We sat down with Ashton for an exclusive interview about the film, and she dished all about the regency era and the specific genre of entertainment.
Zawe Ashton was a fan of the genre before stepping into the role of Julia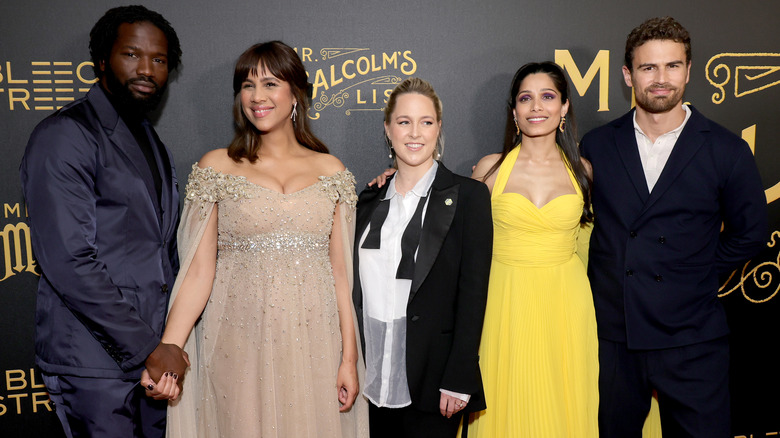 Michael Loccisano/Getty Images
Amid the gorgeous flares of "Mr. Malcolm's List" sits a woman's desire to set a social wrong right. Zawe Ashton's Julia, who has already been out for four seasons, was publicly humiliated by Mr. Malcolm and lays her dinner set out for the taste of sweet revenge. So much of the film is centered around 1800-society's expectations, and we chatted to Ashton about joining the genre that has birthed the likes of "Bridgerton," "Pride and Prejudice," and more.
"It was an opportunity to live out all my imaginings as an avid reader as a child," Ashton told us of the ever-increasingly popular genre. "You are reading Jane Austen, and you are reading the Brontë sisters, and you are injecting yourself into those stories — Shakespeare, the same."
Telling us that the film's diverse cast was another layer that made the retelling of an 1800s love story so engaging, Ashton reflected on the experience and what it meant to her to be a part of a drama with a modern twist.
"It's not only Regencycore, but it also has this very contemporary edge to it. It's a blessing, and it's so much fun as well as being this wonderful, serious commitment to the way that we want to see the genre transforming from now," Ashton said.
Even a regency-based character like Julia is widley relatable, according to Zawe Ashton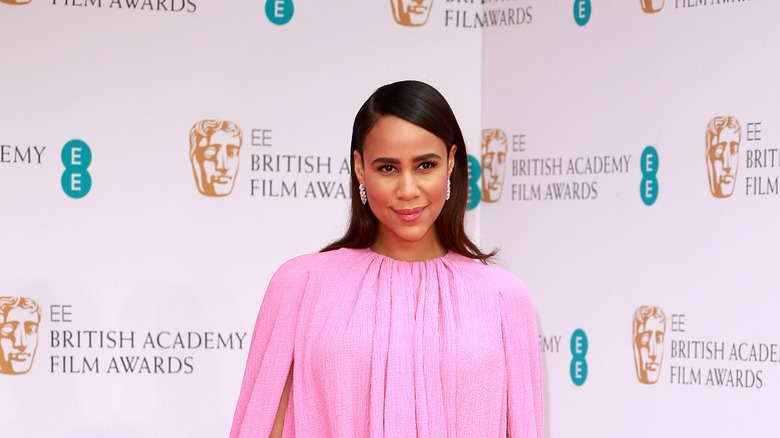 Cubankite/Shutterstock
What is most evident while watching Zawe Ashton's Julia navigate such a difficult social season is that the regency-based woman is just as eager to prove herself, determine her own destiny, and find love on her own terms as women of today. When we sat with Ashton to discuss "Mr. Malcolm's List" and the regency genre that it takes place within, the actress explained that even though the story is set in the early 1800s, Julia's desires — and faults — are just as transferable to today's societal difficulties, making her appeal that much more evident.
"[Julia is] so hugely relatable. That's what came off the page when I first read the script," Ashton told us. "I thought, 'This is a woman who wants to stay true to her desires.' She's made this pact with her childhood friend to marry for love, and yet society's expectations are starting to close in on her. Her mother is starting to close in on her. Hold on a minute — this doesn't feel like it's [restricted] to the 19th century."
"Mr. Malcolm's List" is now playing exclusively in theaters.