The Truth About The Time Carlos Santana Shaded Beyoncé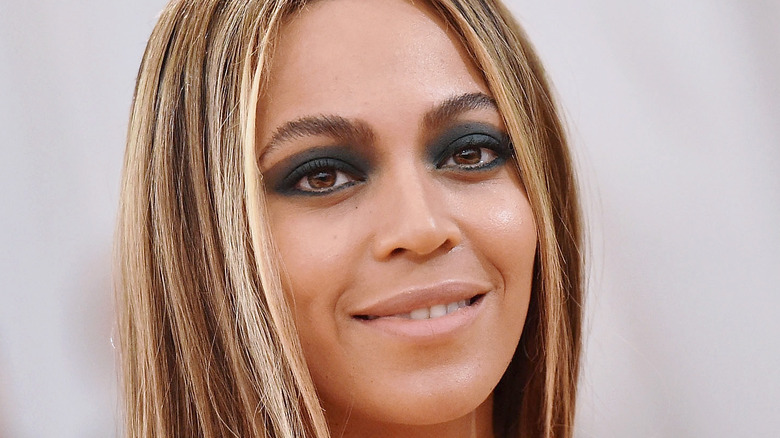 Mike Coppola/Getty Images
When Adele beat Beyoncé at the 2017 Grammy Awards, the entire world was shocked — including the British singer herself. 
As The Guardian reported at the time, Adele swept the board, nabbing the awards for best album, song, and record of the year — and edging out the esteemed "Lemonade," which was the favorite to win, in the process. "I can't possibly accept this award," a demonstrably flabbergasted Adele admitted, before going on to enthuse about how ground-breaking Beyoncé's album was.
"All us artists here adore you," she gushed, directing her attention at the superstar singer, who was watching from the crowd. "You are our light. And the way that you make me and my friends feel, the way you make my Black friends feel, is empowering. And you make them stand up for themselves. And I love you. I always have and I always will." 
Per Us Weekly, the Beyhive wasn't impressed with their supreme leader being beaten, with many fans pointing out that even Adele herself didn't seem to support it. 
Rubbing salt into the wound, Adele won all five awards for which she was nominated, while Beyoncé only earned two wins out of nine, despite "Lemonade" receiving almost universal praise. 
Aside from calling for the two women to collaborate, Adele's victory kicked off a debate about who was truly "better," into which another superstar foolishly waded. 
The legendary guitarist suggested Beyoncé was an inferior singer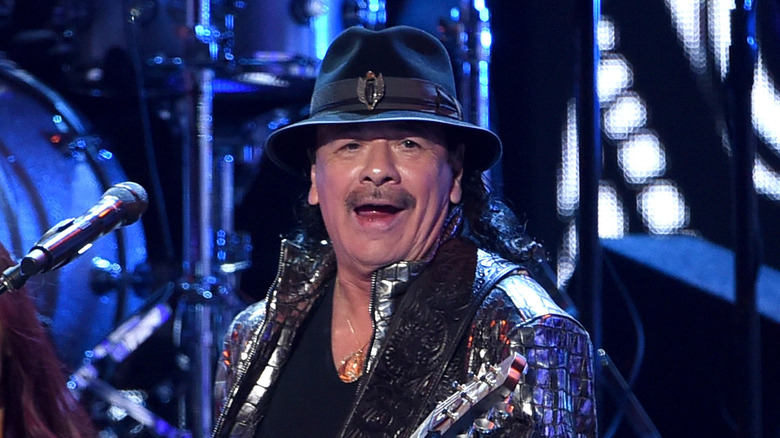 Ethan Miller/Getty Images
Carlos Santana earned the ire of the Beyhive when he suggested that Adele beat Beyoncé at the Grammys because she's the bigger talent. The New Zealand Herald reports that the guitar legend told the Australian Associated Press, "I think that Adele won because she can sing, sing." 
He elaborated, "With all respect to our sister Beyoncé, Beyoncé is very beautiful to look at and it's more like modeling kind of music — music to model a dress — she's not a singer, singer, with all respect to her."
Adele generally performs without any razzle-dazzle, i.e. by herself, without being flanked by dancers and crucially without any on-stage props, either. As Santana sees it, "She can just stand there and she just stood there and sang the song and that's it, and this is why she wins." 
The "Smooth" hitmaker subsequently clarified his comments in a Facebook post, per E! News, claiming he was "regretfully taken out of context."
"My intent was to congratulate Adele on her amazing night at the Grammies (sic)," Santana explained. "I have the utmost respect for [Beyoncé] as an artist and a person. She deserves all the accolades that come her way. I wish Beyoncé and her family all the best." 
Santana wasn't the only one who unwisely criticized Queen Bey. Trick Daddy caused a stir when the rapper said Beyoncé can't sing, making the Beyhive furious.
Adele's Grammy win over Beyoncé caused major controversy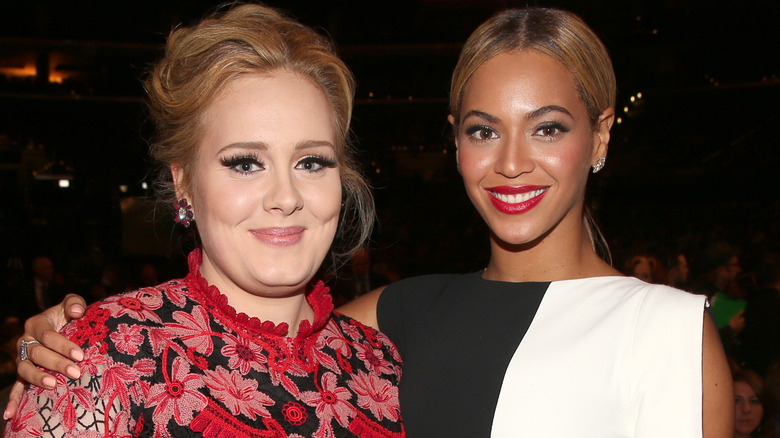 Christopher Polk/Getty Images
It's worth noting that Adele's shocking Grammy win over Beyoncé was widely considered emblematic of the event's ongoing race issue, which frequently sees white artists emerging victorious over more deserving POC, as NPR pointed out. 
In an interview with Pitchfork, Recording Academy president Neil Portnow defended the voting process, confirming, "I don't think there's a race problem at all." He asserted, "Remember, this is a peer-voted award." 
According to Portnow, voters are the most qualified members of the industry, and their taste should be trusted accordingly. "We stand 100 percent behind the process: It's a democratic vote by majority. So somebody could either receive or not receive a Grammy based on one vote. It could be that tight." As a result, as Vox argued, "25" winning over "Lemonade" might have come down to a simple voter split. 
The Grammys typically award albums that have done well both financially and critically, and Adele and Beyoncé were pretty much neck-and-neck on both fronts. As a result, the Recording Academy was likely half in favor of one winning, and the rest in favor of the other. Beyoncé's biggest supporters, meanwhile, also had other, similar albums to choose from, including Drake's "Views," while Adele dominated her field. 
Thus, as unfair as it seems, the "Hello" hitmaker might simply have had a stronger chokehold on her categories.