This Rapper Just Said Beyonce Can't Sing And The Beyhive Is Furious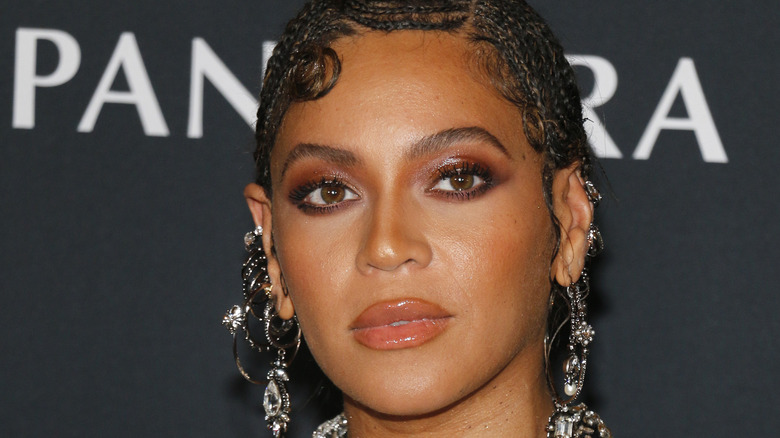 Shutterstock
Many would agree that Beyoncé is one of the most influential and iconic artists of our generation. On top of being the most decorated female Grammy winner of all time (via NME), the mother of three is an established fashion designer, producer, and actress, having appeared in "Austin Powers in Goldmember," "The Fighting Temptations," Dreamgirls," and the live action remake of "The Lion King" as the voice of Nala (via IMDb).
On top of being one of the most successful artists in the music business, countless artists have listed the "Crazy in Love" singer as one of their biggest influences, including Ariana Grande, Britney Spears, Nicki Minaj, and even Adele, who's been known to freak out over the former Destiny's Child member (via CapitalFM). "Anyone who knows me knows that my main priority in life outside of my child is Beyoncé," the "Someone Like You" crooner joked in an interview with Time Magazine in 2015 (via ABC News).
While it's clear that celebs across the board are fans of Beyoncé, it's also safe to say that the award-winning artist has one of the most dedicated fan bases. And if there's one thing all music fans know, it's that you don't come after the queen herself, unless you're prepared for the immediate backlash from her fans, collectively known as the Beyhive — as one rapper found out the hard way.
Rapper Trick Daddy had some choice words about Beyoncé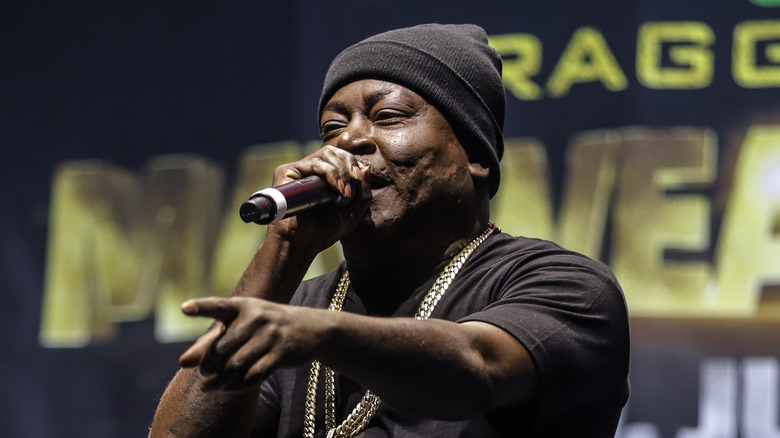 John Parra/Getty Images
Not only did Trick Daddy, a legendary rapper from Florida, completely try to drag Beyoncé's name through the mud with an unsolicited opinion, he also tried to take a cheap shot at her husband, JAY-Z, as well. 
"Beyoncé don't write music and barely can sing her motherf**king self," the "Nann" rapper reportedly said on Clubhouse, a chatroom-based app, per People. "Beyoncé can't sing. Man, I watched my godmama train Beyoncé, vocal lessons all her career. I'mma give an unpopular opinion right now – Beyoncé is to R&B what JAY-Z is to New York. That's why they together. JAY-Z ain't never won the greatest rapper alive. Whoever put him on a level like that?"
Trick Daddy's harsh opinions didn't sit well with the Beyhive, as tons of fans took to Twitter to air out their grievances with the Florida artist. 
"Beyoncé literally wrote survivor and that song is bigger than Trick Daddy's entire catalogue , but she doesn't write? Y'all gon stop mentioning Beyoncé's name for likes and shares," one Twitter fan wrote, while another added, "You gotta be really truly demented to think that Beyoncé, THE BEYONCÉ can't sing. No one of a sane mind would say such a thing [crying face emoji] Mr Trick Daddy must have a few screws loose."
Trick Daddy defended his comments about Beyoncé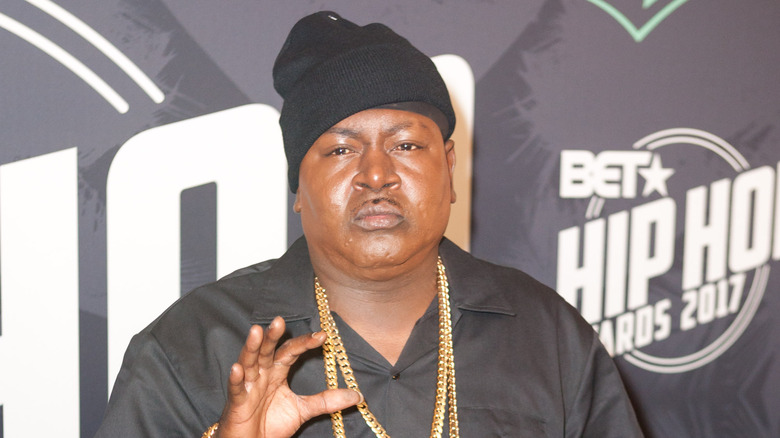 Shutterstock
Trick Daddy stood by his comments about Beyoncé and JAY-Z during an appearance on 99 Jamz Miami on Tuesday, June 22, telling the radio show's hosts, "What I said was, I don't think Beyoncé could sing and that Beyoncé is to R&B what JAY-Z is to the state of hip-hop in New York at the time that JAY-Z began considering himself as the king of hip-hop, the G.O.A.T. of rap, which is my opinion," the rapper explained, via People, before eloquently adding, "And opinions like buttholes; without them, you'll be full of doo-doo."
He later continued, "That's my unpopular opinion. Who are you? How you feel? If you gotta walk around here worrying about how somebody else feel about how you feel, then you ain't who you are," before reiterating, "That's my opinion." 
During an Instagram Live, though, the "Shut Up" rapper seemed to backtrack on his words a bit, saying that while Beyoncé can technically sing, she just can't sing as well as Mariah Carey and Whitney Houston.