Here's What Made Katey Sagal Realize Married... With Children Was A Hit Show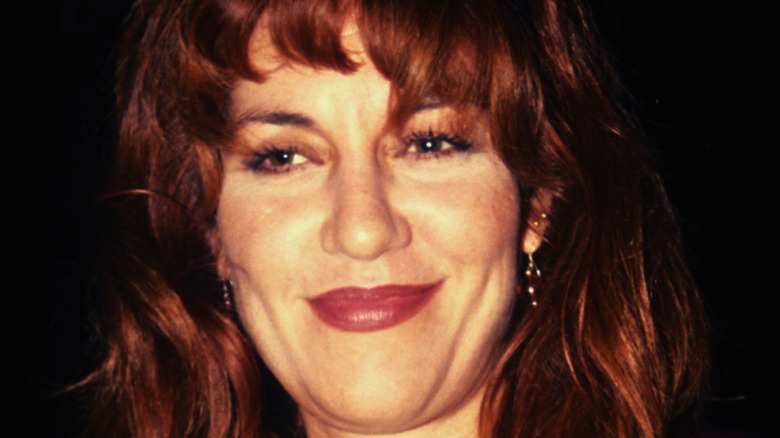 Bart Sherkow/Shutterstock
Katey Segal used to style her own hair as Peggy Bundy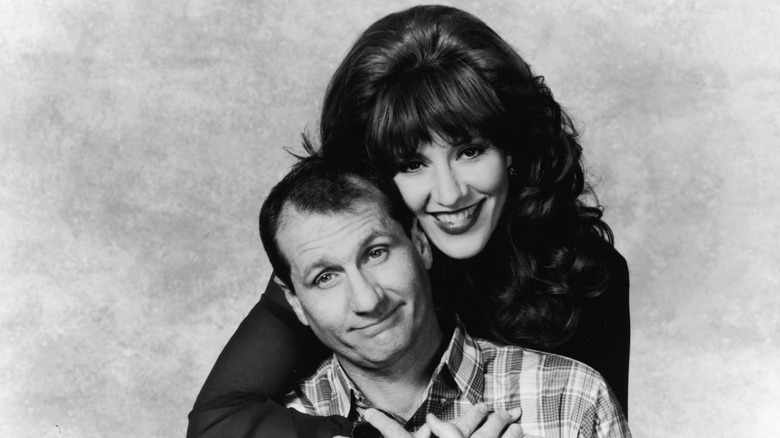 Fox Broadcasting/Getty Images
For Katey Sagal, Peggy Bundy's hair told her when the show was a certified hit. "I think the first time we knew is when they bought me a wig," she said during an appearance on "Jimmy Kimmel Live!" It was down to Sagal to style Peggy's bouffant for the show's first three years. "And then all of a sudden, they started dishing out money," Sagal continued. "Wigs are not cheap."
Peggy's hair became as iconic as the character, but it was initially styled that way so Sagal could avoid being recognized. As the show was still in its early days, the actress thought she'd have to return to her job as a singer for Bette Midler's Harlettes group. "She's really in drag. She just was all dolled up," Sagal said of her character on CBS' "The Talk" in 2013. "And I didn't really look like that. So I could go about my normal life."
But once Sagal was given the opportunity to wear wigs instead of spending hours getting Peggy's hair perfectly styled, it was game over for her former career. From then on out, Sagal would become recognized for Peggy and several other iconic characters she's since played.
Ed O'Neill couldn't believe how many people watched Married... With Children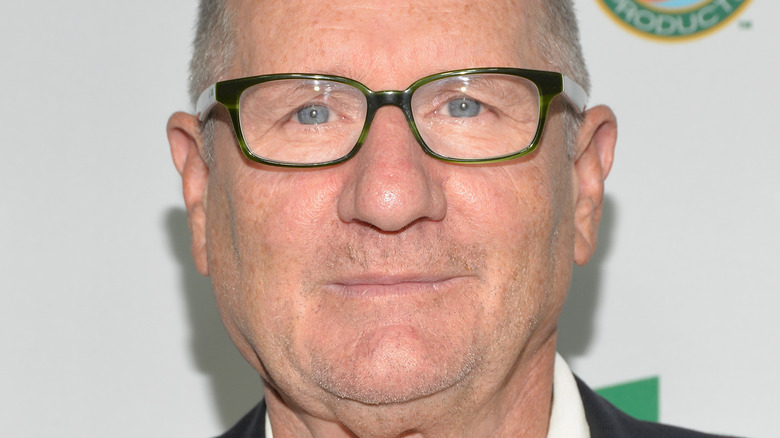 Michael Tullberg/Getty Images
For Ed O'Neill, who played Al Bundy, the popularity of "Married... With Children" caught his attention in a substantially different way. As Katey Sagal explained on "Jimmy Kimmel Live!," O'Neill was astounded at the number of people that came to see them dressed up as Peggy and Al during a promotional tour for the Fox sitcom. "There were so many people there. Ed and I thought no one was really going to watch it because it was so irreverent, so not like anything else on TV," Sagal explained. "And it really took off."
At the time, O'Neill and Sagal weren't entirely sure why the show was such a hit — other than that it was funny and that they made each other laugh. "We had great chemistry together. I just remember going to work and laughing all the time," Sagal told Good Morning America (via ABC News). "We thought it was really funny, but we were surprised it caught on as big as it did," she concluded.