What Princess Diana Really Thought Of Prince Charles When They Met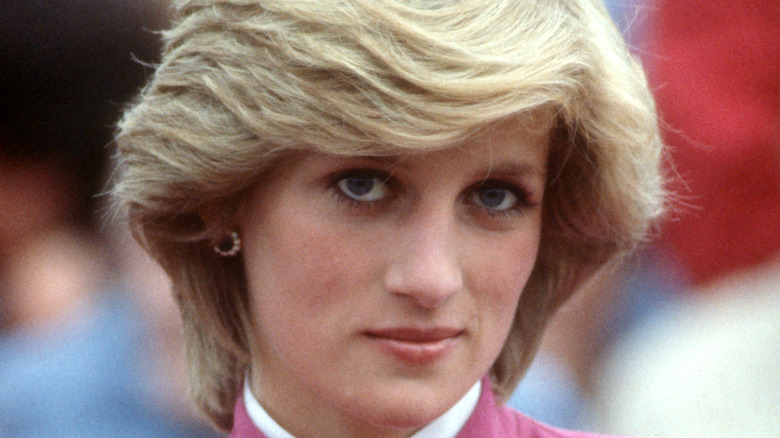 Anwar Hussein/Getty Images
We may receive a commission on purchases made from links.
An earlier version of this story indicated that Princess Diana died in 1987. However, she died in 1997.
The wedding of Prince Charles and Princess Diana made television history in 1981, with 750 million people around the world tuning in to watch the nuptials, per BBC. Unfortunately, it wasn't happily ever after for the couple. Although they welcomed two sons — Prince William and Prince Harry — during the marriage, Charles and Diana officially separated in 1992 and were divorced four years later.
Looking back, the Princess of Wales called her wedding "the worst day of [her] life," explaining that she felt like "a lamb to the slaughter." Her feelings stemmed from her belief that her future husband was still in love with his former girlfriend, Camilla Parker Bowles. "I don't think I was happy. I never tried to call it off, in the sense of really doing that, but I think [it was] the worst day of my life," Diana revealed in audio tapes used in the documentary, "Diana: In Her Own Words."
After finding a bracelet the Prince of Wales had engraved for Camilla, Diana confided in her sisters, Sarah and Jane. "Bad luck Duch," they responded, as detailed by Andrew Morton in the 1992 book, "Diana: Her True Story — In Her Own Words." "Your face is on the tea towels so you're too late to chicken out."
Those words couldn't have been easy to hear for Diana, who reportedly looked up to her two older sisters. In fact, it was Sarah that introduced Charles to a teenage Diana years before their infamous wedding.
Princess Diana thought Prince Charles wasn't happy with her sister's PDA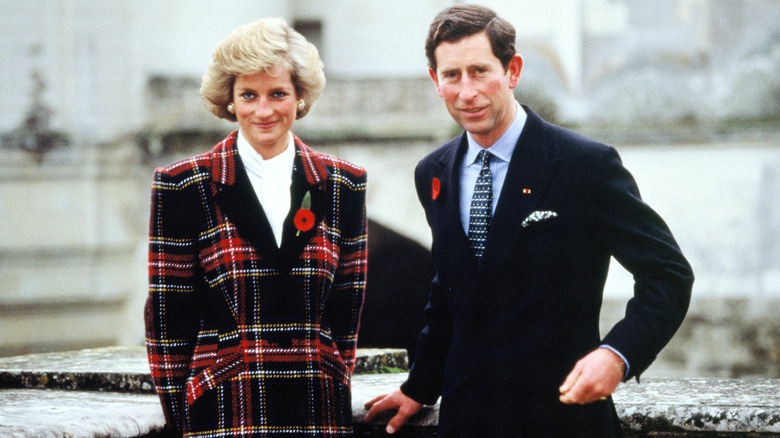 Georges De Keerle/Getty Images
There was nothing ordinary about the relationship between Prince Charles and Princess Diana, including the way they met. When Charles was introduced to the future Princess of Wales in 1977, he was dating her older sister, Sarah. "My sister was all over him like a bad rash and I thought: 'God, he must really hate that,'" Diana recalled about meeting the prince for the first time at her family's home in Northamptonshire, per Newsweek. 
As for Charles, he was impressed with 16 year old Diana's "very jolly and amusing and attractive" demeanor. "I mean, great fun, and bouncy and full of life and everything," Charles said of his first impression of the princess, during their engagement interview in 1981.
Following heartbreak on the prince's end in 1980 — he had just broken up with a girlfriend and a good friend of his had died — Diana and Charles started their romantic journey together. The young Diana recalled in the documentary "Diana: In Her Own Words" that she wanted to see the heir to the throne, simply to make sure he was alright amid personal loss. 
"We were talking about Mountbatten and his girlfriend and I said, 'You must be so lonely,'" Diana confessed of their early days together. "I said, 'It's pathetic watching you walking up the aisle with Mountbatten's coffin in front, ghastly, you need someone beside you.' Whereupon he leapt upon me and started kissing me."
Diana remained close to her sister after her marriage ended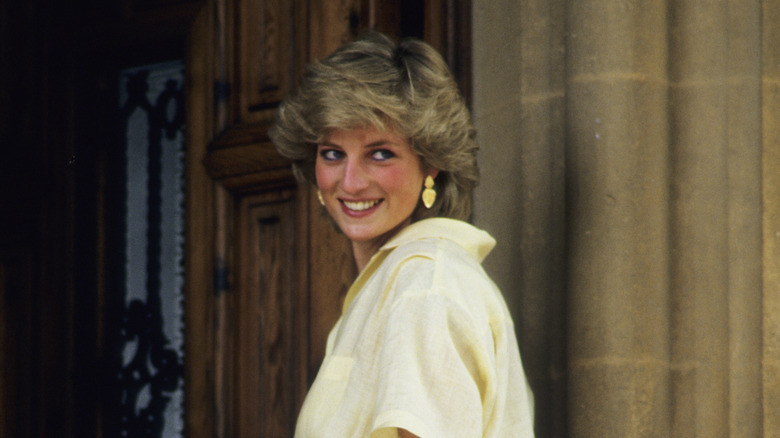 Georges De Keerle/Getty Images
Prince Charles and Sarah's aforementioned relationship fizzled, but she approved of her sister's romance with the Prince of Wales, according to The Guardian. While her marriage didn't last, Diana's bond with her sisters continued and she later called Sarah "the only person I know I can trust," per People. After Diana died in 1997, both of her sisters — along with her brother — remained close to their nephews, Prince William and Prince Harry. Sarah's daughter, Celia, even paid homage to her late aunt during her 2018 wedding by wearing Diana's tiara.
As for Charles, he moved on from his relationship with Diana rather quickly, it appeared. Following their separation, the heir to the throne was finally free to pursue his relationship with Camilla Parker Bowles — whom the royal family had deemed an unfit match during their early romance. The pair finally tied the knot in 2005, and Camilla is set to be queen consort when Charles takes the throne, as Queen Elizabeth announced in a rather surprising turn of events.