How Did Tarek El Moussa And Heather Rae Young Meet?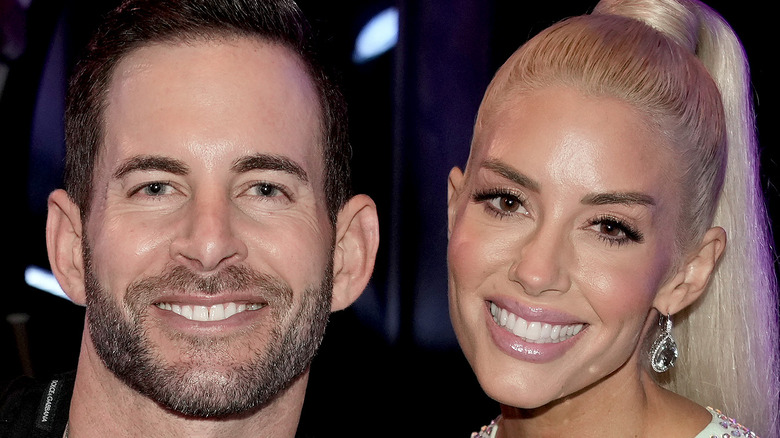 Jeff Kravitz/Getty Images
HGTV fixture Tarek El Moussa and Netflix reality star Heather Rae Young married on October 23, 2021. On Valentine's Day in 2022, Young, who changed her name to El Moussa, gushed on Instagram about her new husband, "I love being your wife." She also proclaimed, "One lifetime won't be enough time with you but I love every second we spend together." For his part, the "Flip or Flop" alum told fans on his Instagram that the second he saw Young, he was dead set on marrying her. "I'll never forget the first time I saw that huge smile, I knew I had to pursue her," he wrote.
Clearly the couple is crazy in love. But how did they meet? What was that fateful moment when El Moussa laid eyes on the "Selling Sunset" star and felt a pull in his heart leading him to the altar?
First, it's worth noting that as fans are well aware, El Moussa was married before to fellow HGTV star Christina Hall. They divorced in 2018, an experience that the dad of two says taught him a lot and prepared him for his future with Young (via Us Weekly).
Heather Rae Young didn't love Tarek El Moussa's idea of a first date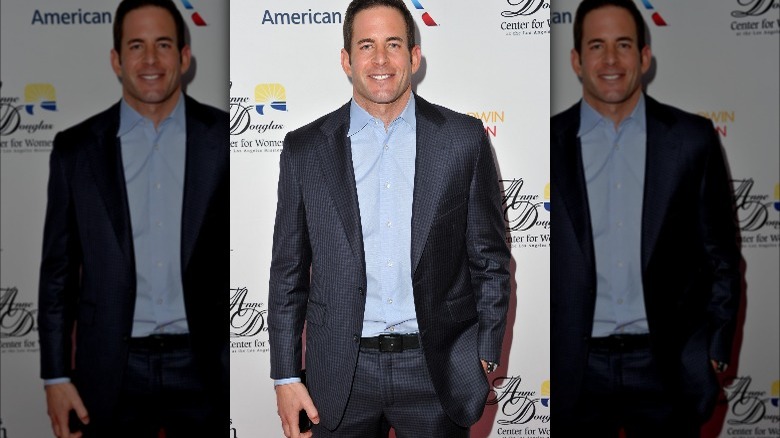 Allen Berezovsky/Getty Images
Talking to Us Weekly in 2018 soon after his divorce, Tarek El Moussa was candid about splitting from his first wife and how it would affect his future relationships. "I feel like I've learned so many valuable lesson," he said, confessing that despite the failure of the marriage, he was open to saying "I do" again. "I'd be smart enough to handle that and use what I've learned so I never make the same mistakes twice," El Moussa said, adding, "I need to make sure that the spouse I'm with is on the same page."
It wouldn't be long before the star would meet his future wife. As he shared on Instagram, he went on to spy Heather Rae Young from the back of his boat on July 4th, 2019. For him, it was truly love at first sight. According to House Beautiful, the Netflix star was actually hanging out on another boat docked next to his in the same wharf in Newport Beach, California.
Although El Moussa was smitten, Young played it coy, actually making the HGTV star wait to go on a date with her.
Tarek El Moussa and Heather Rae Young moved fast from that first meeting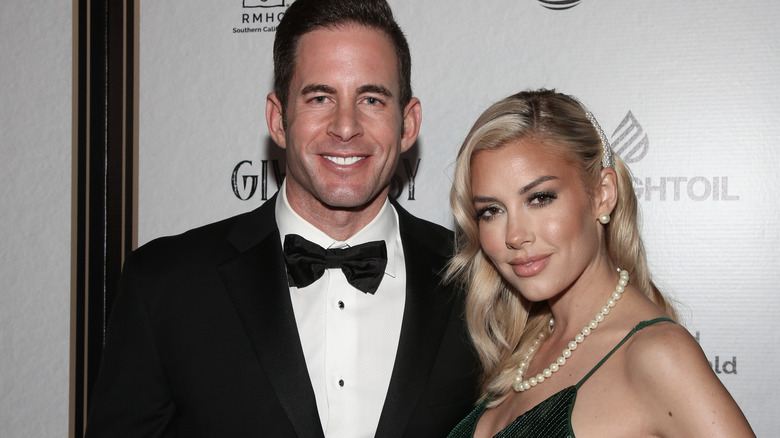 Paul Archuleta/Getty Images
Perhaps Tarek El Moussa came on a bit too strong the day he met his future wife Heather Rae Young. According to his spouse, the "Flip or Flop" star proposed — no, not marriage, but that they go to the city of light together. "What?! Do I want to go to Paris with you? No, I don't even know you," she told Page Six about her reaction to his idea.
Although a getaway with a stranger wasn't Young's idea of an acceptable first date, she did meet him for drinks, according to People. From that first date, things moved pretty fast, with El Moussa sharing on Instagram that they moved in together a week later! Although some people didn't think they'd last according to El Moussa, by all accounts the couple has been head over heels for one another ever since that meeting on Independence Day.
And that trip to Paris? Well, by November of 2019, the lovebirds finally took that vacation together (via House Beautiful).