The Taylor Swift Song You Should Listen To If You're A Sagittarius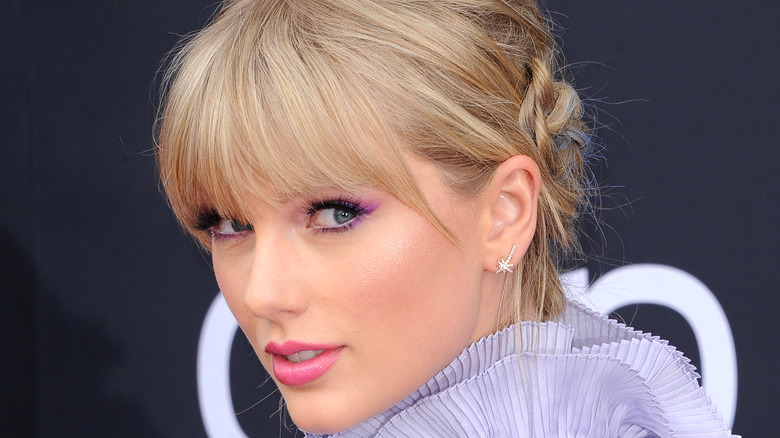 Tinseltown/Shutterstock
If you're a Sagittarius, you're probably bold, unique, and full of surprises. As you are likely to leave people guessing your next move, Taylor Swift's songs are a match made in heaven. Their introspective lyrics and constantly changing production will keep even the most impatient Sags satisfied. With 13 albums to her name, Swift has explored many genres throughout her career. She started out with a clear country influence, went on to create timelessly fun pop songs, and ventured into folksy alternative, meaning there's something for everyone.
As stated in Vogue, Swift is a Sagittarius herself, which could be why her songs work so well with the zodiac. Interestingly, Swift's boyfriend, British actor Joe Alwyn, is a Pisces (via The Cut). While Swift's Sagittarius and Alwyn's Pisces don't usually work well together, their relationship is clearly an exception. The couple have been dating since 2016, with some even speculating they may actually have gotten married in secret.
If you've a Sagittarius and have ever wondered what Swift song would suit you best, fire up your music platform and get ready to listen to your new fave song. 
Sagittarius signs need songs that are as fast paced as they are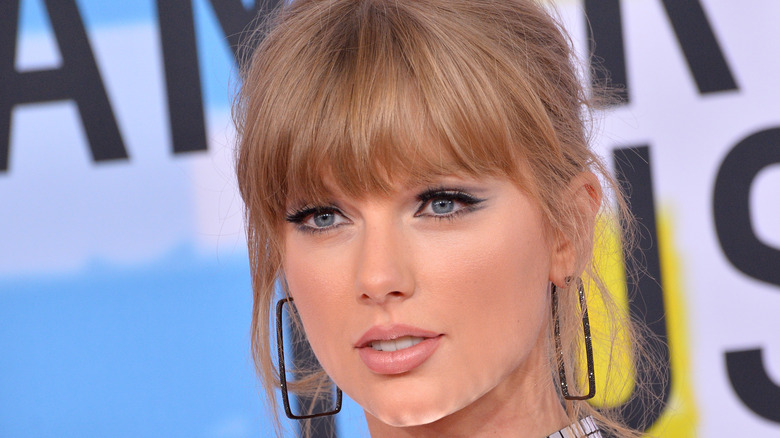 Featureflash Photo Agency/Shutterstock
As outlined in Allure, Sagittarius zodiacs love discovering new things. Taylor Swift has a ton of upbeat songs with tongue-in-cheek lyrics about moving on and finding something better, which is perhaps why Sag signs are so drawn to her music.
However, there is one song that suits Sagittarius above all, as per The Daily Californian. Fiery Sag signs will love Swift's high energy song "Getaway Car," which details a very Bonnie and Clyde-esque relationship triangle, ending in confusion, heartbreak, and an abandoned lover at — you guessed it — a motel bar. Though the situation presented in the song — old flames squared against new passion — is definitely complicated, Sagittarius signs will love the fast paced story of the song. 
A main trait of Sagittarius zodiacs is the urge to constantly be entertained and the hatred of feeling bored, which is why the straightforward lyrics of "Getaway Car" are so perfect for both Swift and other Sagittarius zodiacs. The song is from her 2017 album "Reputation," which started a new, darker era for the singer. Pitchfork called her vocal performance "cool, conversational, detached," a great way to describe the emergence of Swift's more mature sound and also the generally intense nature of Sagittarius zodiacs. 
There are heaps of Taylor Swift songs for Sagittarius zodiacs to listen to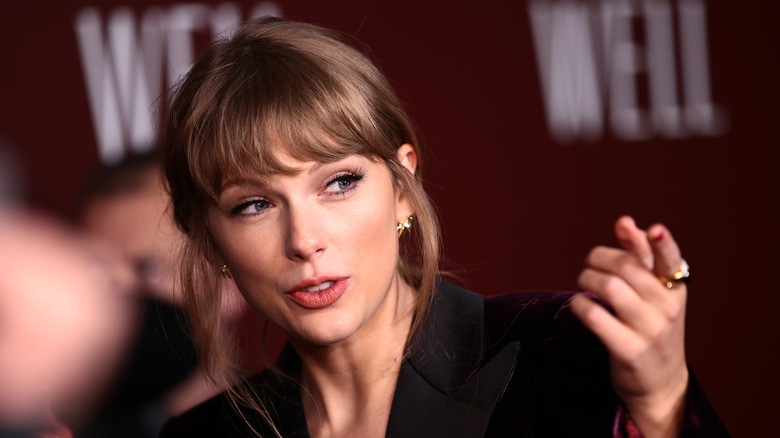 Dimitrios Kambouris/Getty Images
Sagittarius zodiacs will love a ton of other Taylor Swift songs in addition to "Getaway Car." Due to the natural Sagittarius tendency of always looking for the next best thing, songs like "I Forgot That You Existed" and "Wonderland" are good matches and express the sassy tendency of Sag signs. For the title alone, "A Place in This World" is another must-listen Sagittarius anthem. Sagittarius signs are always looking to cement their status in any place and prove their dynamism (via Allure).
If you want to know exactly which song you are from each Swift album, from "Taylor Swift" to "1989," The Edge has you covered. If you're a fan of young Swift's country twang on her debut album, you should listen to the sweet but sassy "Our Song." Or, if you're more of a pop fanatic, "You Are In Love" from "1989" is the song for you. For a more recent choice and mellow sound, "Invisible String" from "folklore" and "Ivy" from "Evermore" would suit the calmer side of Sagittarius zodiacs.
Swiftie or not, you can belt out some of the songstress' most iconic hits knowing they suit your Sagittarius nature perfectly.