The Surprising Reason Donald Trump Cleared The Path For Steve Bannon's January 6 Testimony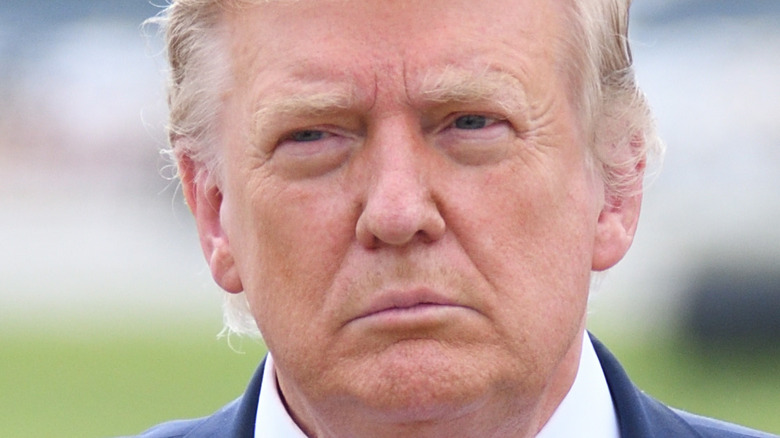 Evan El-Amin/Shutterstock
As the congressional committee continues its investigation, more and more is being revealed about Donald Trump's alarming behavior on January 6. Evidence strongly suggests that the former president refused to step in and stop the mob of protesters from overtaking the U.S. Capitol building, despite repeated pleas from Congressional representatives, Fox News hosts, and former White House officials. Even his own children — Donald Trump Jr. and Ivanka Trump — texted Mark Meadows, the former White House chief of staff, urging him to put pressure on their father (via CNN).
The most talked-about testimony came from a one-time Trump supporter: former aide Cassidy Hutchinson. She recounted conversations in which she learned that Trump had allegedly insisted on being driven to the Capitol, and attempted to grab the steering wheel of the vehicle away from the Secret Service driver when his demands were denied. 
But Congress — and the public — has been waiting to hear from an even more important witness, Steve Bannon. The former president's strategist has, up until now, ignored the government's subpoenas to testify. Bannon's lawyers have argued that Trump gave him executive privilege that excuses him from appearing in court, but this has been disputed because Bannon was not actually a White House employee (via The Guardian). 
Now, it looks as though Bannon will, indeed, play a role In the latest chapter of the congressional soap opera.
Donald Trump gave Steve Bannon permission to testify before Congress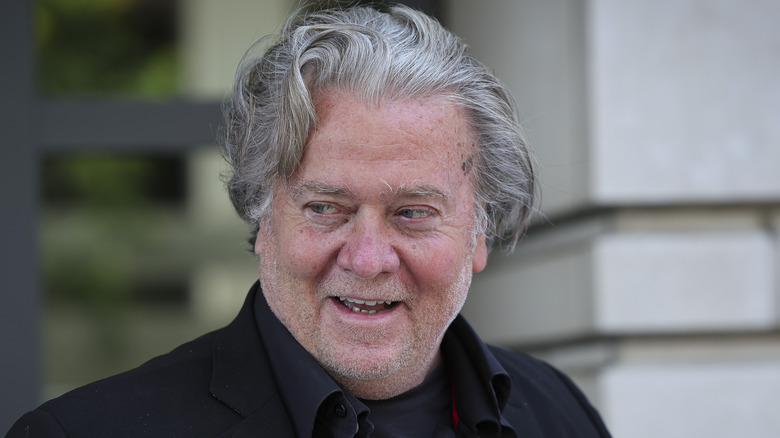 Win Mcnamee/Getty Images
Steve Bannon had been indicted on contempt charges because of his refusal to comply with a subpoena to testify about January 6. But as CNN has learned, Bannon's legal team has told Congress that he "is willing to, and indeed prefers, to testify at [the] public hearing."
This all comes as the result of a letter Donald Trump wrote to Bannon on July 9, in which he confirmed that he had given executive privilege to his former advisor. "However, I watched how unfairly you and others have been treated, having to spend vast amounts of money on legal fees, and all of the trauma you must be going through for the love of your Country, and out of respect for the Office of the President," the former president wrote. 
Trump then declared that he would waive that executive privilege once Bannon had a firm testimony date in which to "testify truthfully and fairly" before the January 6 committee, whose members he called, "Thugs and Hacks."
Still in question is whether Bannon's testimony will be public or behind closed doors. Whatever the outcome, it's sure to draw controversy. As one commenter noted on Twitter, "They know it's a double edge sword for the committee. If they don't do the interview publicly, they will be considered unfair and biased. If they do, white nationalists have the world stage. Trump gave him the green light for a reason — and it's not charitable."