Why Dream Home Makeover's Shea McGee Feared Becoming An Interior Designer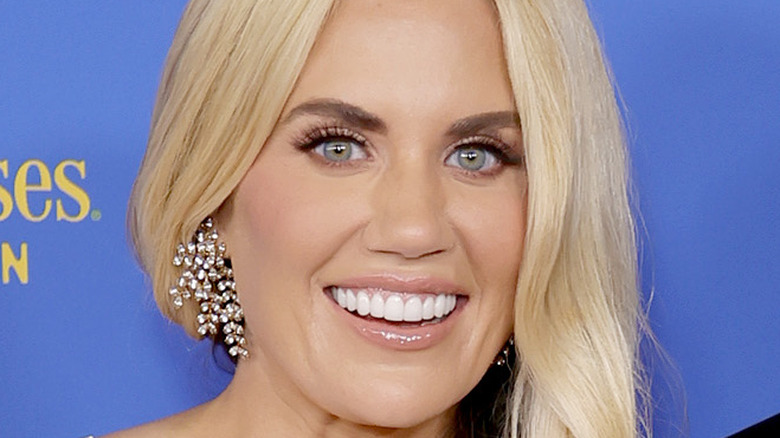 Frazer Harrison/Getty Images
Fans have fallen head over heels for Shea And Syd McGee from "Dream Home Makeover." It's not a moment too soon either since, as the couple revealed in their blog, they were in talks with streaming giant Netflix since 2018. "Dream Home Makeover" didn't debut on the service until 2020, with the reality stars acknowledging they had to keep it under their hats "for quite some time, and it's hard to believe that after a few years of planning and filming, it's finally released!"
The McGees, who founded their own chic brand, Studio McGee, in 2014, were a natural fit for Netflix even if it took them a long time to finally enjoy the fruits of their labor. As Shea told Pop Sugar UK, "It's been a combination of a lot of hard work and smarts, but also good timing and luck." Much like HGTV stars such as Chip and Joanna Gaines, the McGees have enamored themselves with fans because they feel like real people, giving us a glimpse into their personal lives.
Shea's design prowess is evident on "Dream Home Makeover," which makes it incredibly surprising that she once hesitated about going into the field full-time.
The Netflix star wasn't sure she had the chops to succeed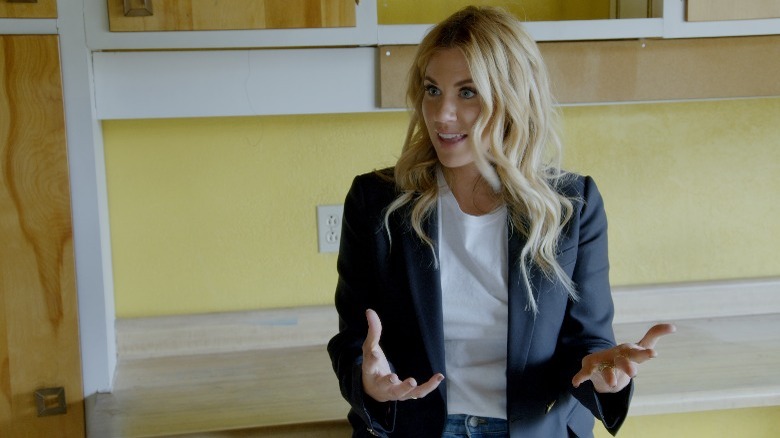 Netflix
In an interview with Pop Sugar UK, Shea McGee admitted that she loves what she does so much it can sometimes be tough to switch off. Even when it comes to relaxing with some television, Shea uses it to her advantage, divulging, "I don't have tons of time to watch TV, but I will watch any Nancy Meyers movie to see the designs of those homes." Clearly, she was always destined to be a designer, but there was a time when the "Dream Home Makeover" star wondered whether it was the right path for her.
While chatting to My Domaine, Shea acknowledged, "I've always been enamored by personal style and design, but I was afraid to take the interior route because I didn't consider myself a true creative. I can't draw very well, and I didn't want to fail in those technical courses." Shea already had a PR degree and wondered whether it made more sense to just use that instead. However, she realized while dreaming up ways to make her first, modest home with husband Syd special that design was her calling.
In fact, Syd encouraged Shea to study interior design, which she did at a local community college, even redesigning the couple's next house in order to build up her portfolio. Before long, it became obvious where Shea's career was headed.
Shea McGee can't believe she almost missed her destiny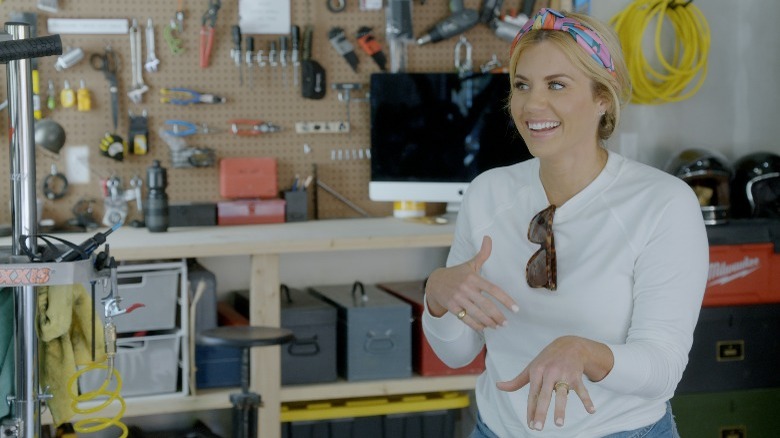 Netflix
"Dream Home Makeover" star Shea McGee elaborated with Hello! magazine on how working on her first place with husband Syd McGee reignited her passion. Shea enthused, "I became completely engrossed in the design, it was a very tiny apartment, once I started putting a fresh coat of paint on the walls and doing little things, I saw how much it transformed the way we felt at home and really became addicted to the process and the power of transformation."
The couple ultimately bet everything they had on making their dream of being business owners and full-time home renovation experts a reality, selling everything so they could up sticks and head to Utah. As Shea shared, "I love what I do. Of course, things that we love to do come with some headaches and a lot of stress, but at the end of the day, when I see that I'm getting to create beautiful things, beautiful homes... I really am living my dream job." 
She did admit, however, "It is sad that I completely almost missed my calling." As the couple told People emphatically, they didn't have a plan B, so it had to work out. Syd and Shea McGee may have had a whole other life before becoming design gurus but, these days, neither of them could imagine doing anything else — and nor could we.