What Leonardo DiCaprio Reportedly Offered Pete Buttigieg Has Everyone Scratching Their Heads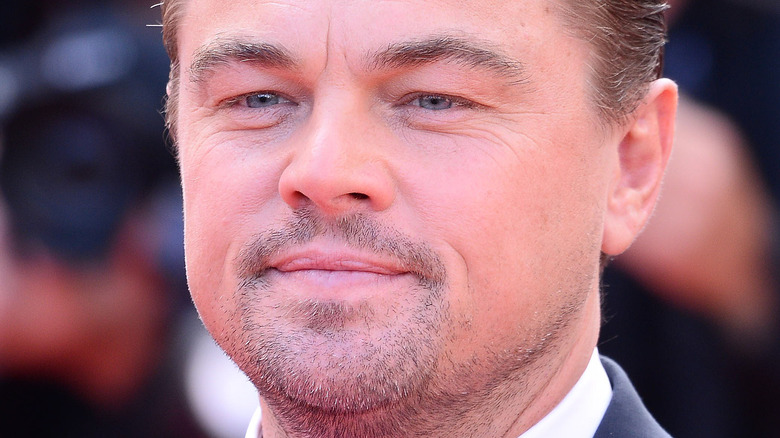 Isaaack/Shutterstock
Leonardo DiCaprio has captured our both moviegoer hearts and minds for decades in films like "Titanic," "The Revenant," "Inception," "Don't Look Up," and "What's Eating Gilbert Grape" (via IMDb). But besides being an Academy Award winner for Best Actor in a Leading Role, DiCaprio a lifelong bachelor, has made political activism part of his legacy. 
According to The Guardian, his public devotion to climate change started back in the 1990s, and has withstood the test of time. In 2007, he narrated, co-wrote, and produced the film "The 11th Hour," an environmentalism documentary. Over the years, he's also become a renowned philanthropist, donating millions to help preserve our Earth's oceans and marine life, and aid the climate change crisis.
That being said, DiCaprio is no stranger to politics, and he doesn't shy away from vocalizing his stance on the current administration. In January, Dicaprio talked politics during an interview with Deadline, saying: "And the main thing that it boils down to is, if you're an individual, you, A, have to get involved . . . So, vote. Vote for people that are sane."
But more recently, it was revealed that DiCaprio had some advice for a former presidential candidate that didn't go exactly as offered, and we can't help but wonder what the outcome would've been if it did.
Leonardo DiCaprio offered to help Pete Buttigieg with public speaking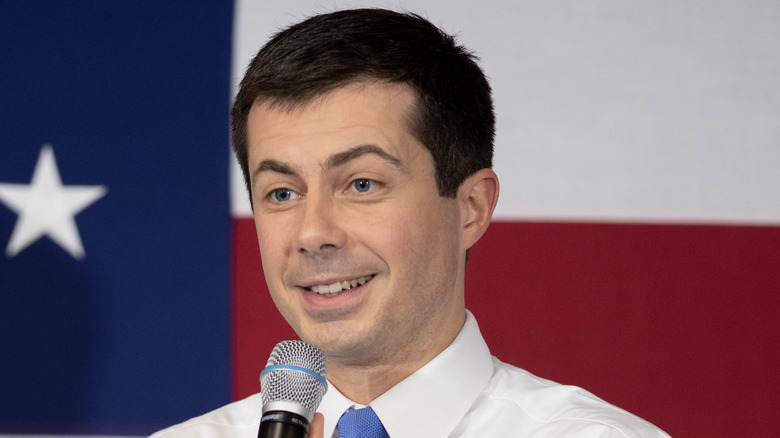 Andrew Cline/Shutterstock
Years ago when the 2020 Presidential Election was well underway, celebrity endorsements flooded headlines. According to the Los Angeles Times, celebrities like Ben Affleck, Jon Bon Jovi, Amy Schumer, and Ellen Degeneres all opened their pockets to shell out funds for their respective choices during the POTUS primary. One of those popular candidates at the time was Mayor Pete Buttigieg of South Bend, Indiana. 
Obviously, Buttigieg didn't make it past the primary, but there's one veteran actor who wanted a different outcome for the midwestern politician — none other than Leonardo DiCaprio.
In a TMZ exclusive with Lis Smith, Democratic political strategist and senior communications director for Pete Buttigieg's 2020 presidential campaign, spoke with the media outlet to promote her new book, "Any Given Tuesday: A Political Love Story" and she shared a unique snippet of information that didn't make it onto the pages.
Smith told TMZ that during a 2019 fundraiser for Buttigieg in which A-listers like DiCaprio were in attendance, DiCaprio told Buttigieg he would help the presidential candidate with speaking tips in a one-on-one private session in anticipation of an upcoming political debate. But because Buttigieg wasn't too keen on pop culture, he never took DiCaprio up on the offer and failed to get his information, Smith explained. Oh well, Buttigieg/DiCaprio 2024?