Why Royal Insiders Believe Prince Harry's Memoir Is Allegedly Being Delayed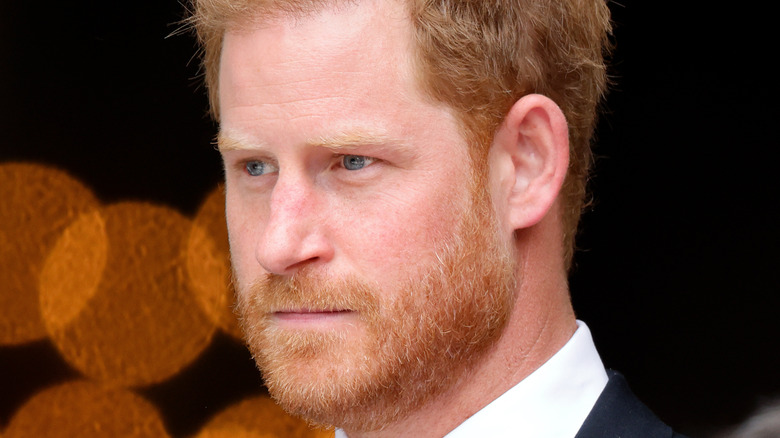 Max Mumby/indigo/Getty Images
Back in March 2021, Prince Harry and Meghan Markle sat down for a bombshell interview with Oprah Winfrey. Seen by almost 50 million people in 17 countries (per AP), the revelatory broadcast had immediate, far-reaching implications. Then in July 2021 came another shocker — Penguin Random House announced that Prince Harry would be publishing a memoir. "I would imagine they are quaking in their boots," author Christopher Andersen told Newsweek as many were speculating on the royal family's reaction to the news. "The potential for calamity with the publication of that book is immense."
The memoir's press release hinted at a candid portrayal of the Duke of Sussex's life. "We're excited to publish his honest and moving story," said Markus Dohle, Penguin Random House's CEO. Harry also expressed his desire to write an authentic account of his life. "I'm writing this not as the prince I was born but as the man I have become," he wrote for the memoir's press release. "My hope is that in telling my story — the highs and lows, the mistakes, the lessons learned — I can help show that no matter where we come from, we have more in common than we think." His statement concluded by saying he was "excited for people to read a firsthand account of my life that's accurate and wholly truthful."
While the original press release mentioned a tentative publication in late 2022, recent developments have suggested that Harry's anticipated memoir might not come out this year.
Prince Harry's memoir didn't make the list of upcoming releases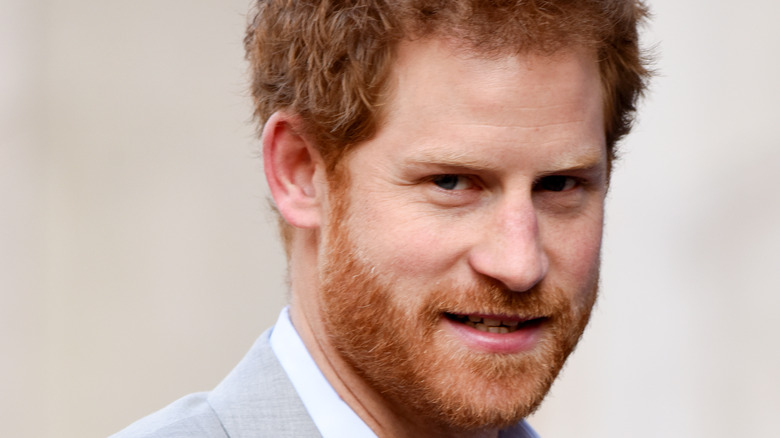 LINGTREN.COM/Shutterstock
While eagerly expected, Prince Harry's memoir was missing from Penguin Random House's list of new fall titles. "Its omission has raised lots of eyebrows in royal circles," one royal insider told The Sun. "If this book's coming out this year as originally planned it should be in the publisher's marketing and promotional list — unless they're planning a surprise or there's been a delay."
Back in May 2022, The Times reported that Harry's memoir might be delayed since Penguin Random House would not provide a publication date at that time. The outlet also cited another source claiming "some uncertainty" about the date in terms of when the memoir might actually be released.
After the Duke of Sussex's memoir was announced, royal expert Nick Bullen told Us Weekly that timing the book's release during Queen Elizabeth's landmark 70th anniversary "could be seen as disrespectful." It's possible that the book's delay is the result of reconsideration following Prince Harry and Meghan Markle's time at the Jubilee. Royal author Tina Brown speculates that Harry could even re-enter his role as a working royal. "I do think at a certain point they are going to need Harry back," she told the Guardian's podcast Today in Focus (via Mirror).
However, royal fans shouldn't count Harry's book out just yet. "We don't put every book on the list so there is nothing to be extrapolated from that," a spokeswoman for Transworld, a division of Penguin Random House, told The Sun.
Prince Harry is partnering with JR Moehringer to tell his story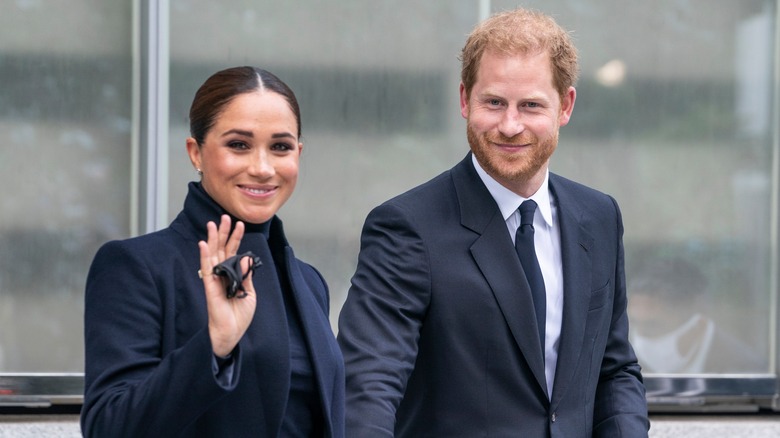 lev radin/Shutterstock
According to The Times, Prince Harry apparently received a multi-million pound advance for his story. Once published, however, book sale profits will be donated to charity. To assist with the memoir, Harry partnered with JR Moehringer, per Independent. A Pulitzer prize winner, Moehringer also worked on tennis legend Andre Agassi's autobiography.
The book's press release suggests it will chronicle Harry's private and public life, including his service in Afghanistan and experiences as a parent. The Duke of Sussex didn't have to get permission from the royals to write his story, however, Harry did talk to them about his plans, a spokesperson told People. Given his close relationship with Queen Elizabeth II, royal author Tina Brown believes the queen will be treated kindly in Harry's memoir. "He probably won't go after Kate, whom he's very fond of. But he will go after Charles and Camilla and maybe William," Brown told The Telegraph.
Exact contents aside, Helen Lewis, who is the founder and director of Literally PR, predicts the book will be a runaway success. "The one we're all waiting for (and that is certain to grab the media's attention the most) is Prince Harry's memoir!" she told the Daily Mail. Unless, of course, Harry decides to shelve it. Speaking to The Washington Post, Brown suggested, "I think the royal family should write a huge check and say, look, Harry, here's a check for your security. Maybe you could just sort of postpone it indefinitely."