How The July 13 Full Moon Will Affect You If You're An Aries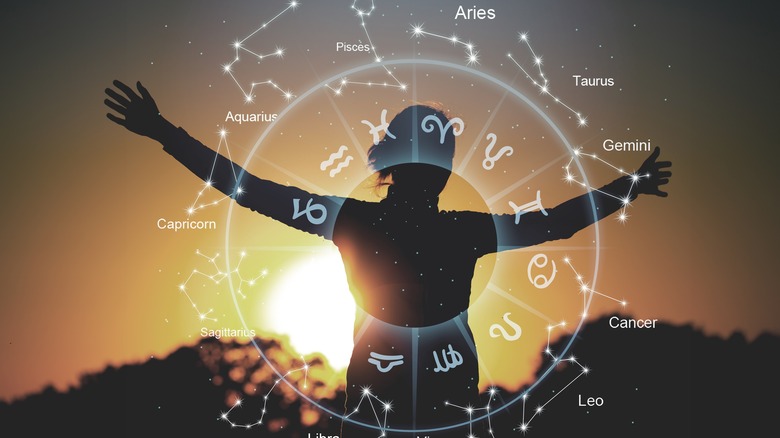 Billion Photos/Shutterstock
The full moon on July 13 will be one of the most powerful of the year for self-reflection and inner work. Farmer's Almanac reveals that July's full moon is commonly referred to as the Buck Moon, named for the time of year that deer antlers begin to harden. However, the lunation is also called the Full Hay Moon because of the July hay harvest in the Northern Hemisphere, and the Full Thunder Moon because of the abundance of thunderstorms during the hot summer month.
The lunation falls under the sign of Capricorn, a sign ruled by the planet Saturn and known for maturity and responsibility, per Vice. Capricorn traits include being concerned with past issues and upholding tradition. This means that many members of the zodiac may feel pulled into old patterns or feel like they need to break those habits. The full moon is considered a time for transformation, so now would be a great time to figure out what you want to change and make it happen.
While the lunation could prove to be important for many, those born under the sign of Aries may see the full moon highlight aspects of career and public persona.
Aries will likely be focused on career during the full moon on July 13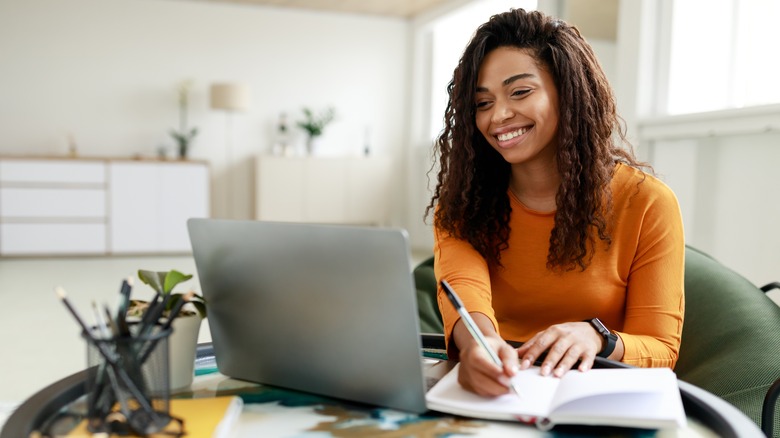 Prostock-studio/Shutterstock
If you're an Aries (born between March 21 and April 19), the full moon on July 13 might be a time for you to focus on your career. According to Bustle, the lunation will pull the attention to your professional and public life and may have you come to the realization that you're not happy with the amount of recognition you're getting for all your hard work. Now is the time to change that by showing the world exactly how valuable you are.
"This full moon will put a spotlight on their path and purpose in the world," astrologer Ryan Marquardt says of the fire sign. "Aries is realizing they have all the resources they need to step into a greater sense of authority, not just for themselves, but for the greater good of everyone."
InStyle notes that the full moon falls in Aries' 10th house of career, with Uranus moving into their second house of income. This could mean that now is the time to take strides towards some big financial gains while also moving ahead at work. Just remember to keep your work/life balance intact while you're looking to get ahead at your job.
Aries may feel a pull towards friends and family during the full moon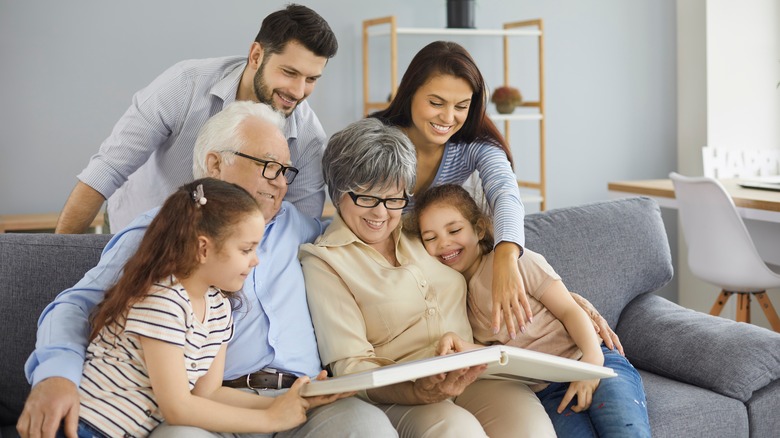 Studio Romantic/Shutterstock
Woman & Home reveals that the full moon on July 13 could also hit close to home for Aries. During the lunation, the sun and Mercury will fall into the sign's fourth house of home and family. Because Aries will be so focused on their career during this time, this could be a big reminder not to spend all of their energy at work. There are still friendships, romances, and familial bonds that will need to be tended to. It will be important to find the balance between working toward your goals and allowing yourself to relax and spend time with the most important people in your life.
Allure adds that Aries may be feeling a bit stressed out around the time of the full moon, and much of that could be work-related. The outlet suggests leaning on those close relationships as a way to help you get through any anxiety you may be feeling and to remind yourself that even during tough times, there is always something to be thankful for.
It appears that Aries will be working hard during the full moon on July 13. However, self-care should be a priority, and the fire sign should carve out some time to do whatever makes their heart happy.