Mary Trump Makes Startling Claim About Donald's Dynamic With His Children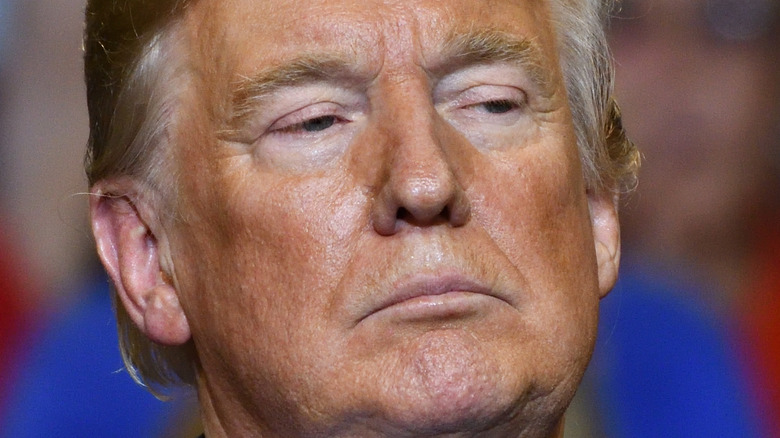 Evan El-Amin/Shutterstock
Although it's been over two years since he served as head of the United States, president Donald Trump continues to make headlines. Not only is he a controversial topic as a special committee investigates the January 6 Capitol insurrection, but he continues to hold rallies in preparation for an expected run for the White House in 2024. Most recently, he even mocked billionaire Elon Musk for backing out of his deal to purchase Twitter, calling him a "bullsh*t artist," per SFGate.
In a recent interview with MSNBC's Ali Velshi, the former president's niece, Mary L. Trump, discussed her famous family, including the newly released documentary "Unprecedented." Filmmaker Alex Holder followed the former first family leading up to and after the 2020 election for the three-part documentary, which includes interviews with Trump and his children (per NBC News). However, Ivanka Trump, Donald Trump Jr., and Eric Trump chose not to discuss the January 6 event for the docuseries — which was released on July 10 — even though their famous father freely shared his opinion on-camera. Velshi said the difference in their responses intrigued him, prompting Mary to share her observations about the Trump siblings' dynamic with their father. 
Mary Trump believes Donald Trump's relationship with his children is transactional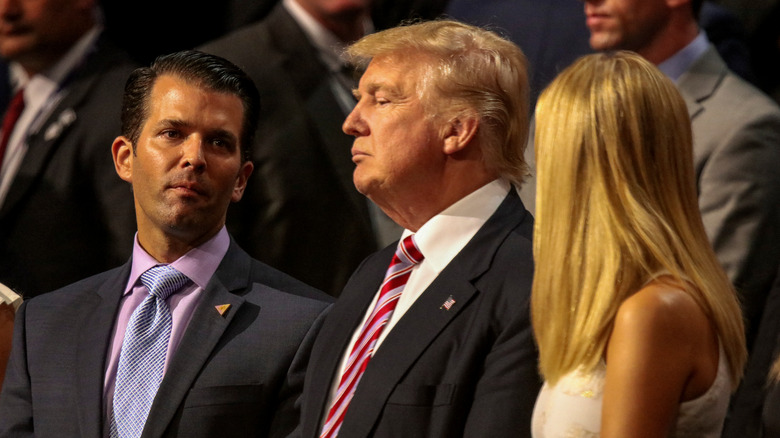 mark reinstein/Shutterstock
Author and podcaster Mary L. Trump reacted to clips from the new documentary "Unprecedented" by calling the Trump siblings' relationships with their father and each other "transactional." MSNBC's Ali Velshi noted that Don Jr. has never once bought into any other explanation other than that the 2020 election was stolen, whereas Ivanka testified in front of the January 6 committee, admitting she couldn't say for certain if her father's losing reelection campaign was genuine. 
In a clip from the documentary, sources claim Ivanka was upset with her father's reaction and tried to convince him to concede the election. They also claim Don Jr. seized the opportunity to get closer to their father by fueling the idea the election was rigged.
"It says a lot about this family's dynamic that the only way for Donald Trump's oldest child to be accepted is to lie and to pretend he's a tough guy, while throwing his sibling under the bus," Mary responded. "We've known all along that these relationships are entirely transactional. And Ivanka clearly came down on the side of realizing that the only way to protect herself would be to stay out of it."
"Unprecedented" is available to stream on Discovery+.