Donald Trump's Cryptic Answer About A 2024 Run Has The Internet Talking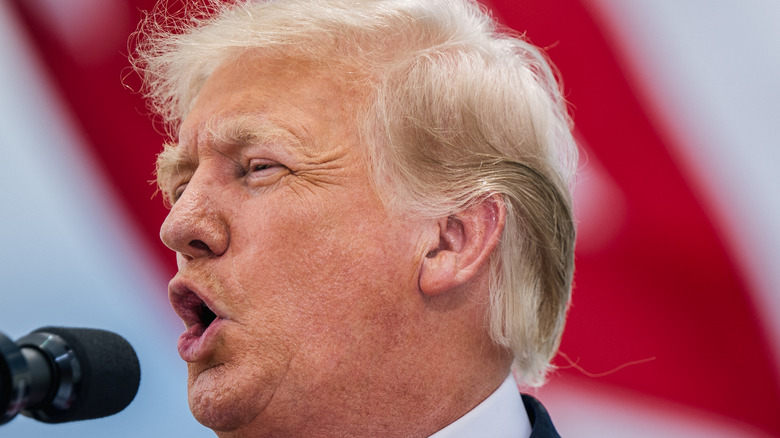 Brandon Bell/Getty Images
Despite the fact that former President Donald Trump still claims that he won the 2020 presidential election and there was widespread voter fraud that was never proven in court case after court case, he often speaks of running for the presidency again in 2024 and did so again with Sean Hannity on June 30, 2021.
Hannity was hosting a Fox News town hall with Trump as a guest when Hannity asked Trump if he's made up his mind on whether he'd give a run for the presidency another shot in three years. While the former president didn't say if he was running, he did give a cryptic answer that left people talking.
"I have to ask, where are you in the process of ... Without giving the answer what the answer is, have you made up your mind?" Hannity asked (via Newsweek).
Trump simply answered "Yes," before adding: "It's not that I want to. The country needs it. We have to take care of this country. It isn't fun, fighting constantly, fighting always."
Many Republican voters would like Donald Trump to run again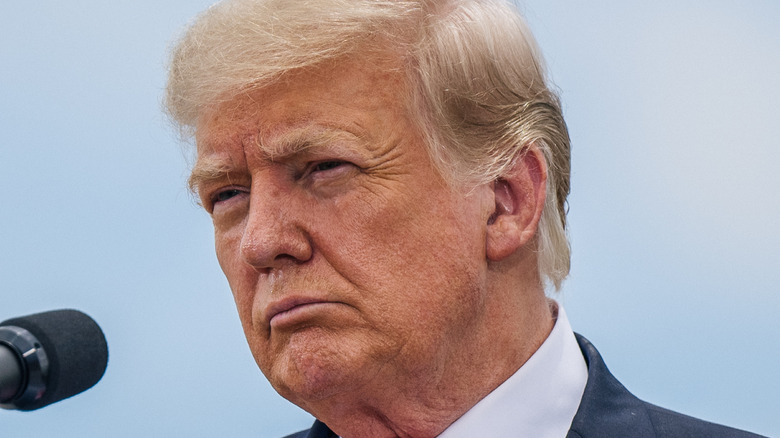 Brandon Bell/Getty Images
A Quinnipiac University poll released in May of 2021 found that 66% of Republicans would like to see Donald Trump back at the top of the ticket in 2024, according to The Hill. The same poll found that 85% of Republicans want to see candidates for office who agree with Trump's views. When Trump made his comment to Hannity, many supporters were thrilled, with one tweeting: "America cannot wait, we cannot wait. It will be a wonderful day when he takes the oath."
On the opposite end of the spectrum, gossip columnist Perez Hilton tweeted: "I can't wait to see Donald Trump lose again!"
The June 30 statement also wasn't the first time Trump gave Sean Hannity a cryptic answer about a 2024 run. In April, Hannity asked him the same type of question, to which Trump replied: "I am looking at it very seriously, beyond seriously. From a legal standpoint, I don't want to really talk about it yet, it's a little too soon" (via USA Today).
Trump's latest answer came the night The Washington Post reported that a grand jury returned a criminal indictment against his company, The Trump Organization. The indictment was set to be unsealed on the afternoon of July 1, 2021, as of this writing.