Here's What Ivanka Trump Studied In College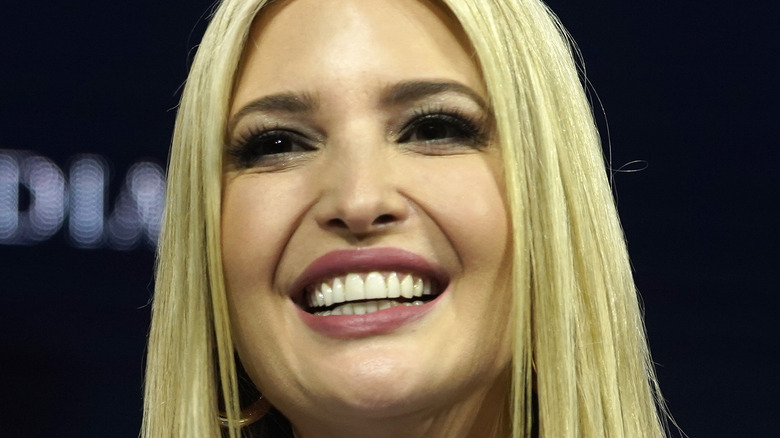 Riccardo Savi/Getty Images
Ivanka Trump has had an interesting career trajectory, to say the very least, from model to senior adviser to the Trump White House, as Refinery 29 chronicled. Ivanka began modeling at the age of 14 and was represented by Elite Model Management. Over the years, she graced the runway for the likes of Thierry Mugler, Jill Stuart, and Vivienne Westwood. But, in 2007, Ivanka told Marie Claire she wanted to be taken more seriously. And yet, Ivanka ultimately entered the family business of reality television. 
Donald Trump's seemingly favorite child appeared alongside him on "The Apprentice," as one of the host's most trusted judges. Ivanka subsequently featured on "Project Runway" before launching her own fashion line in 2007. She subsequently dabbled in real estate too, but Ivanka caught the world's attention when she joined her father's presidential team. Despite having no prior political experience whatsoever, Ivanka rose through the ranks of the White House. In fact, she reportedly wants to run for office someday. 
It's worth noting, though, that Mary Trump, the former president's niece, reckons he's ruined any chance of Ivanka entering politics proper. HuffPost reported that, during an interview with Sirius XM's Dean Obeidallah, Mary opined, "The insurrection was a bridge too far." Luckily, the former first daughter has her college degree to fall back on. How far the Trumps really got in school depends on each kid, of course, but Ivanka was certainly no slouch. 
The former first daughter followed in her father's footsteps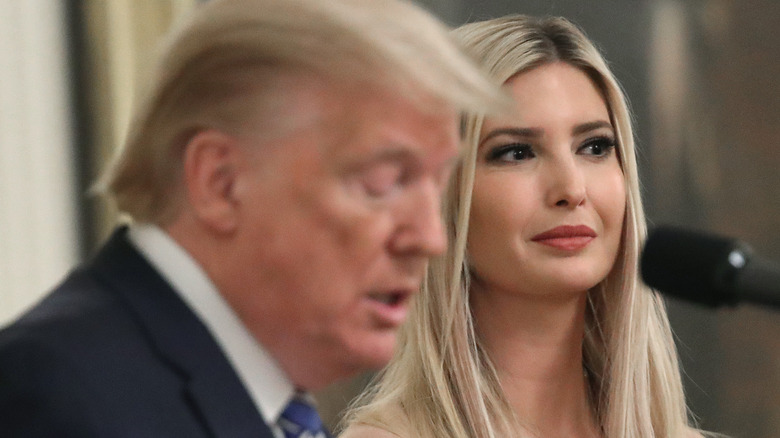 Win Mcnamee/Getty Images
According to Business Insider, Ivanka Trump studied at both Georgetown and the University of Pennsylvanina, where her father also matriculated. Refinery 29 notes Ivanka's famous dad always wanted her to follow in his footsteps, but she originally attended Georgetown so she could stay with her boyfriend at the time, ultimately transferring in her junior year. Much like Donald Trump, who graduated with a degree in economics after majoring in finance (per Elite Daily), Ivanka also earned a B.A. in economics. 
However, there appears to have been some confusion about how well she did in school. HuffPost noted the blurb for Ivanka's book, "The Trump Card," proudly stated that she graduated with the equivalent of a 3.8-grade point average. However, it later transpired that she graduated with the equivalent of a 3.4-grade point average.
Ivanka's chief brand officer, Abigail Klem, confirmed, "Any instance of confusion surrounding the specific level of honors she earned will certainly be clarified." Funnily enough, this also chimes with her father, who boasted of graduating first in his class from the Wharton School (this has been widely disproven). Elsewhere, per CBS News, Ivanka's older brother, Donald Trump Jr., and her younger sister, Tiffany Trump, also attended UPenn.
Ivanka Trump didn't live like a regular college student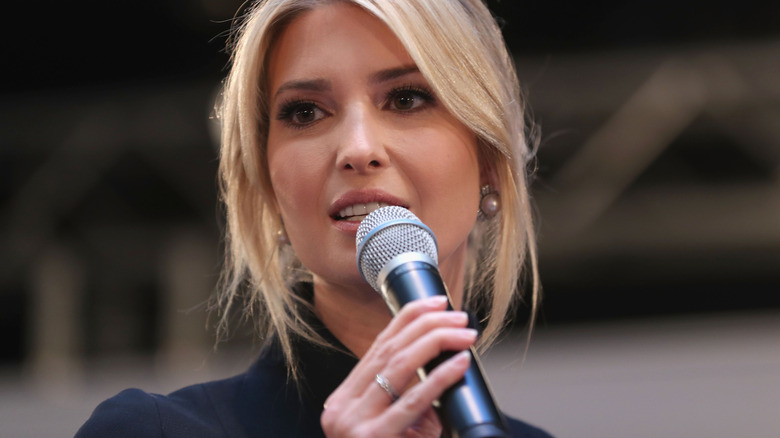 Alexandra Beier/Getty Images
The Daily Pennsylvanian reports that, while she was studying at the University of Pennsylvania from 2002 until 2004, Ivanka resided in the swanky Left Bank, a "luxury loft apartment building" located within just a short walking distance of the expansive campus. Amenities include a 24-hour gym, rooftop deck with stunning views of the city, and a game room. Per Zillow, one-bedroom apartments in the building typically start at around $2,200 per month, while two beds go for $3,471+. 
Ivanka was already used to luxury when she arrived at UPenn. As Refinery 29 points out, although her high school dorm room (via Instagram) was quite modest, there were many elements to Ivanka's life at the exclusive East Coast boarding school Choate that highlighted the fact she was a very wealthy young woman. Ivanka had a cell phone long before the vast majority of her classmates, and she also had the use of a car on campus due to the teenager's demanding modeling career. 
Meanwhile, the former first daughter carted a Prada bag around, just to show off how "exceptional" she was. Considering this story from Ivanka's past still haunts her, it's clear the former model wants her academic career to speak for itself. Whether that actually happens will depend on what she does next.