Jemima Rooper On Working With Flowers In The Attic Co-Star Kelsey Grammer - Exclusive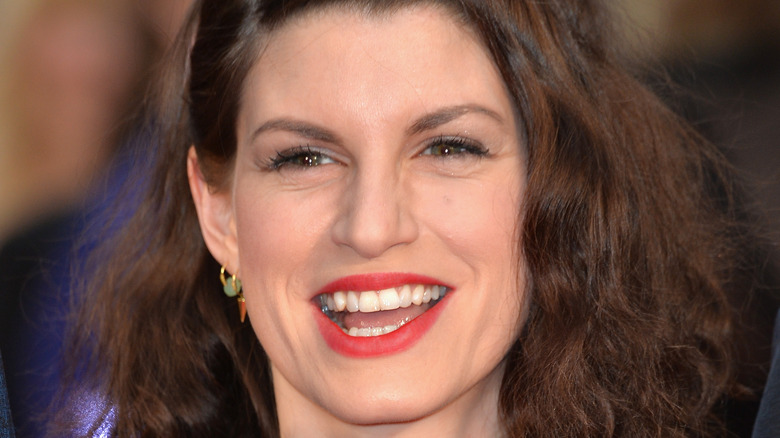 Anthony Harvey/Getty Images
In Lifetime's new series "Flowers in the Attic: The Origin," Jemima Rooper brings her star power to the role of Olivia Winfield alongside the other familiar faces bringing the macabre drama to life. Working with actors she admires was one of Rooper's biggest takeaways from the project, and the unusual circumstances of the shoot only added to the importance of on-set camaraderie. "The pandemic [and] the situation we were all in, it was such an adventure," she shared in an exclusive interview with The List. 
Behind the scenes, there were also important collaborations between the cast and the crew. Rooper said, "We also worked with an amazing dialect coach. This English woman, Penny Dyer, and Max [Irons] helped bring her onto it, which was great, because then she would do us all." The actress even revealed that there are some special cameos from her real-life children to look out for in the series. But there was one collaboration that stood out for Rooper, since this actor had meant a great deal to her since childhood.
Kelsey Grammer brought major star power to the project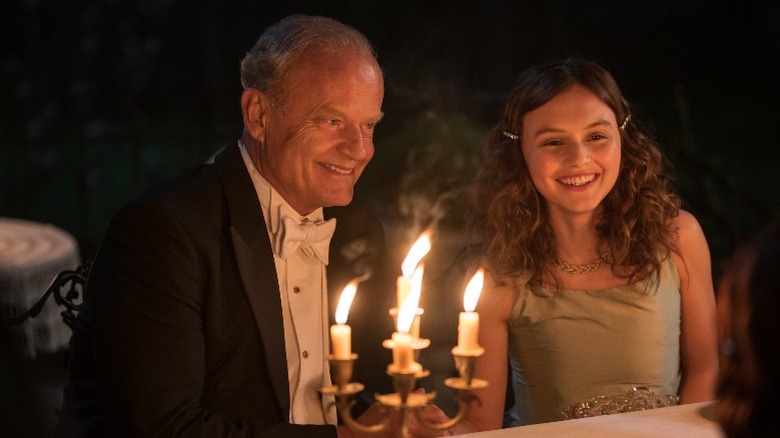 Kelsey Grammer has been a staple in American television since the 1980s, best known for his role as Dr. Frasier Crane, which he originated on "Cheers" and reprised in "Wings" and "Frasier." He was also impressively nominated for Emmy Awards for the same character across all three series and has since had a prolific career in film as well as TV.
In "Flowers in the Attic: The Origin," Grammer plays Garland Foxworth, Olivia's kindhearted father-in-law who returns to the manor with his new wife. Playing opposite Grammer meant a great deal Rooper as a longtime fan. "Kelsey Grammer is a legend," she said. "My parents used to watch "Cheers" all the time, it was one of the staples, and then "Frasier." He's someone I'd completely grown up with."
Grammer's casting also marked an important development for the project in Rooper's mind. "When I heard he was cast, I suddenly realized that it was a proper thing and that people might watch it. It wasn't gonna get buried, and I didn't know what to expect." Additionally, other stars signed on that would grow the project's scope and fan base, and Rooper explained what she learned from all the world-class actors on the "Flowers in the Attic" set.
The cast was as supportive as they were talented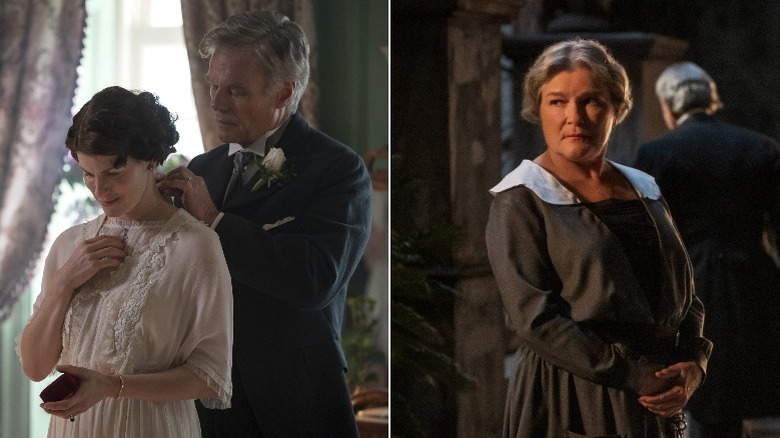 Alongside Kelsey Grammer, other actors kept Jemima Rooper on her toes while filming "Flowers in the Attic: The Origin," and she went into the shoot unsure of what to expect from working with so many household names. "I had loads of friends who were very excited about Harry Hamlin," Rooper told The List. But her experience with the actor surpassed all expectations. "He is one of the most delightful people I've ever had the pleasure. I loved working with him. It was all too brief. He was an absolute sweetheart."
Another actress familiar to global audiences is Kate Mulgrew, though they may not recognize her without the Russian accent she adopted for her role in "Orange Is the New Black." "She's a bit of a hero of mine," Rooper said. "That was probably the one that meant the most to me. She is a powerhouse. She is incredible. She's the most laser-sharp mind." 
Saying that Mulgrew "doesn't let you get away with anything" while being "so incredibly supportive," Rooper acknowledged that the entire cast was on board to help each other succeed, whether through dialogue work or pushing their acting to be its best. Overall, the actress had rave reviews for her co-stars: "There wasn't a single person that wasn't an absolute joy to work with and who wasn't brilliant."

"Flowers in the Attic: The Origin" premiered on Lifetime July 9 at 8:00 p.m. ET, with new episodes airing Saturdays through July 30.