Prince Harry's Latest Interview Has Him Taking On An Unexpected New Role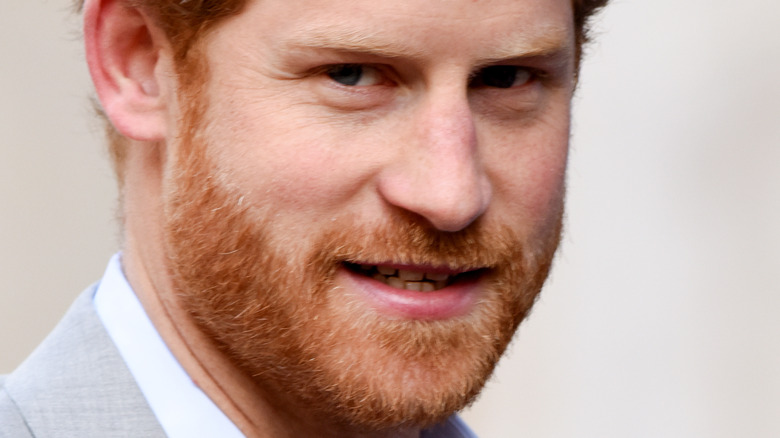 LINGTREN.COM/Shutterstock
For Prince Harry, being at the center of a media story is second nature. The royal family is one of the most popular topics in British tabloids and the coverage has even led to a major lawsuit (via CNN). Prince Harry, sick of the rumors, has sued Associated Newspapers Limited (ANL) after a story was published about the security details surrounding his family following their exit from the United Kingdom.
The Duke of Sussex took the publication to court and sued for liability. Justice Matthew Nicklin ruled, "It may be possible to 'spin' facts in a way that does not mislead, but the allegation being made in the Article was very much that the object was to mislead the public." He won the lawsuit.
However, not every run-in with the press has been negative for Prince Harry. After he and his wife, Meghan Markle, chatted with Oprah about leaving their duties in England, the couple were able to tell their side of the story (via The New York Times). Now, Harry is taking on a new role when it comes to interviewing.
Harry will be on the opposite side of the interview mic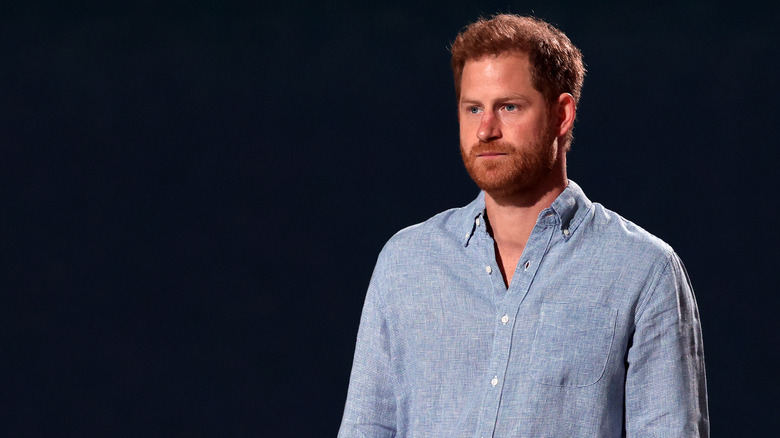 Kevin Winter/Getty Images
Prince Harry has been the interviewee for his entire life. From making background appearances as a kid while his 12-year-old brother, Prince William, was being spoken to on TV, to his first interview alongside his wife, Meghan Markle in 2017, Harry is no stranger to appearances on one side of the microphone (via Town and Country).
Now, the Duke of Sussex will be taking on a new role on the opposite side of the microphone. According to People, Harry will be doing the interviewing for BetterUp, a mental health organization with which he serves as a chief impact officer. In the video, he speaks to a few people about the importance of mental health, including the two-time gold medalist snowboarder Chloe Kim.
In the interview, Harry states, "We all have greatness within us," adding, "Mental fitness helps us unlock it. It's an ongoing practice, one where you approach your mind as something to flex, not fix." When interviewing Kim, he asks her about how mental health and physical health tie together for the perfect performance in her sport.
You can find the conversation on BetterUp's YouTube account.