New Details About Prince Harry's Latest Lawsuit Have Come To Light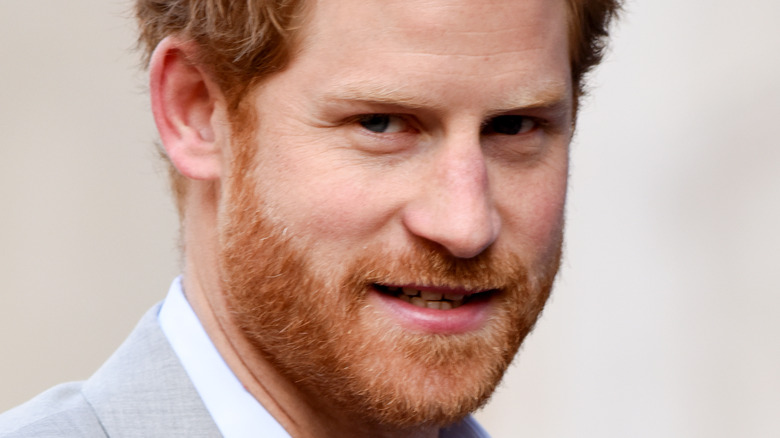 LINGTREN.COM/Shutterstock
Every royal has the cause that they fight for. Camilla Parker Bowles loves the theatre. Princess Diana did work for people with HIV/AIDS. Meghan Markle and Prince Harry are singlehandedly taking down the British media. Of course, their humanitarian work goes much further than that. But the two have been in multiple legal battles with the press in the past few years. Now, new information is coming out about Prince Harry's lawsuit against British publication the Mail, and it's the first time he's given a glimpse into how he's feeling about it all.
In case you need a refresher, here's a quick rundown. Prince Harry is suing the Mail for libel over how they covered his previous court case against Home Office in which he tried to get private security for he and his family who are now living in California. As Variety explains, he claims that the Mail implied that "he was lying over his offer to pay for his security." So this is, in fact, a lawsuit over a lawsuit. When we say that Prince Harry is not messing around when it comes to taking on the media, we mean it.
Meghan Markle and Prince Harry are sending a strong message to the British media with their lawsuit, but it looks like they're feeling a whole lot too. 
Prince Harry says lawsuit brought 'hurt, embarrassment and distress'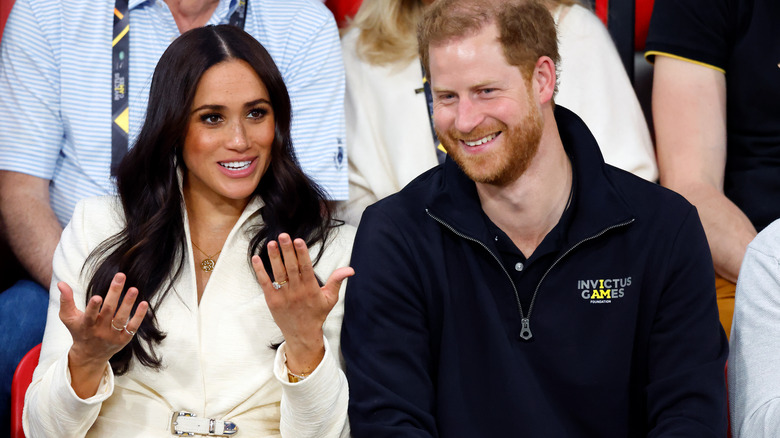 Max Mumby/indigo/Getty Images
Prince Harry has kept quiet about his personal feelings since filing the lawsuit against the British publication the Mail, but it turns out there are a whole lot of emotions flowing. According to court document obtained by Variety, Prince Harry states that the Mail caused "serious damage to his reputation and substantial hurt, embarrassment and distress which is continuing" with their comments.
Considering that the royals almost never come out and make statements about their private lives, this is about as much insight as Prince Harry will likely give about how he's feeling. According to Variety, the papers also state that the comments made by the Mail "constitute an attack on his honesty and integrity and undermine his fitness to be involved both in charitable and philanthropic work in general, and in efforts to tackle online misinformation in particular (through the Archewell Foundation)."
With or without being a part of the royal family, the Duke of Sussex is involved in many philanthropic events. When Meghan Markle and he left the royal family, they created the Archewell Foundation which its main purpose is "to uplift and unite communities." Prince Harry is claiming that the Mail's words against him made him seem ill fit to run the charity in the lawsuit. 
Meghan Markle and Prince Harry are no strangers to lawsuits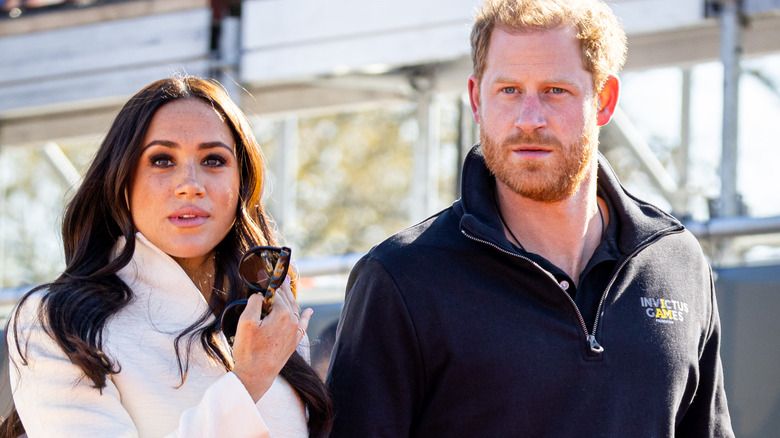 Patrick Van Katwijk/Getty Images
The once-royal family is no stranger to lawsuits. Since making their big exit from the royal family, the two have been busy filing lawsuits against the publications that they say went too far. In early 2022, Meghan Markle won her suit against the Mail for publishing a private letter that she wrote to her father around the time of the royal wedding. She won a symbolic £1, or $1.36, in damages.
"We now know, and hope it creates legal precedent, that you cannot take somebody's privacy and exploit it in a privacy case, as the defendant has blatantly done over the past two years," Markle said in a statement, according to USA Today. "I share this victory with each of you –- because we all deserve justice and truth, and we all deserve better." The statement, along with her symbolic win, shows that the lawsuit is a win that Markle hopes will affect more than just herself. 
It's not just Markle and Prince Harry getting into the court, either. According to Variety, Archie, the Duke and Duchess of Sussex's 2-year-old son, also has his name on one of the lawsuits. The fight to make the media think before they publish intimate facts about the couple doesn't seem to be ending any time soon.