How The July 13 Full Moon Will Affect You If You're A Leo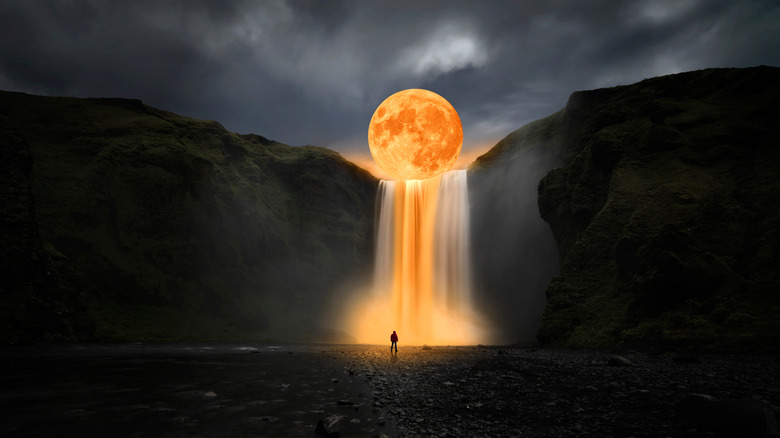 Teo Tarras/Shutterstock
Every full moon is special in its own right, but every now and then one comes around that's so special it is deemed a super moon. This powerful-sounding label is in part due to how close the full moon is to the Earth and how large it can appear, but in the spiritual sense, it represents the powerful impact it can have on each individual. 
On July 13, there will be a full moon — a super moon — known as the 'Buck Moon,' per Old Farmer's Almanac. This lunation appears during Cancer season, while also landing in the opposite sign, Capricorn. The two signs' energies couldn't be more different, however, they align when it comes to Cancer's emotional intelligence matching Capricorn's impressive work ethic, per Nylon. 
The AstroTwins explain to MindBodyGreen that this full moon is here to help you focus on a "long, strategic view for accomplishing a mission." They reveal that this full moon is the time to reflect on the progress you've made toward your goals, adding, "While perseverance is Capricorn's strong suit, so is productivity. Maybe there's a better route to the finish line — or a better team to support your vision."
Of course, understanding what area of your life this full moon specifically shines a light on comes down to how it directly impacts your zodiac sign. What is it calling your attention to? Well, for Leos, it looks like it is time to tap into your inner Capricorn and get to work.
Your career is in the spotlight this full moon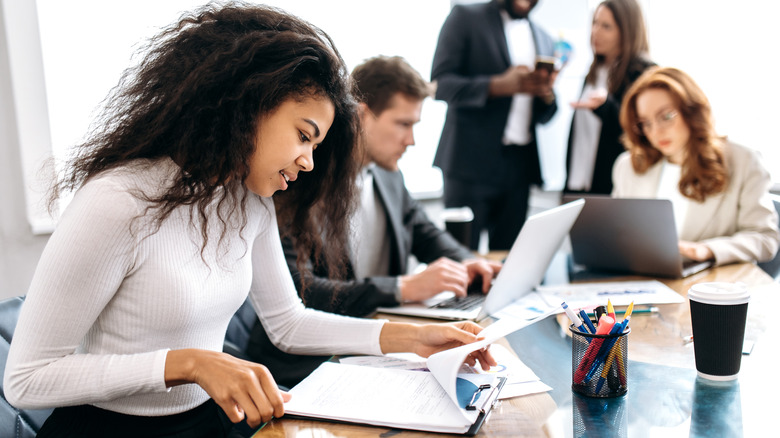 Kateryna Onyshchuk/Shutterstock
Leo season is right around the corner, so you may have already been preparing for the summer of your life, Leo (July 23 to August 22). Well, this full moon is here to stop you in your tracks and ask you to get a little serious before diving into the fun. Cancer season gave you a chance to sit back and relax for a bit, but the July 13 full moon is a time to hone in on your career path, per Elite Daily. Zero in on areas you may have been neglecting that have been holding you back at your work. Full moons are about releasing negative energy after all, so it's time to figure out what has left you feeling unproductive or stagnant at work, and a part of it may be your own energy holding you back.
Leos are natural-born leaders, but this can either prove to work in your favor or against you in the workforce. Cooperation and delegation can get tricky for you, and lately you may have been finding it especially hard to work with others. However, opening yourself up to new ideas and new opportunities can actually help you progress at your job, per Today. Speaking of new opportunities, according to Cosmopolitan, this full moon promises a new fork in the road for you — don't be afraid to dive in, even if it means a substantial amount of work. After all, you can always work hard and play harder, Leo.  
All work and no play isn't the way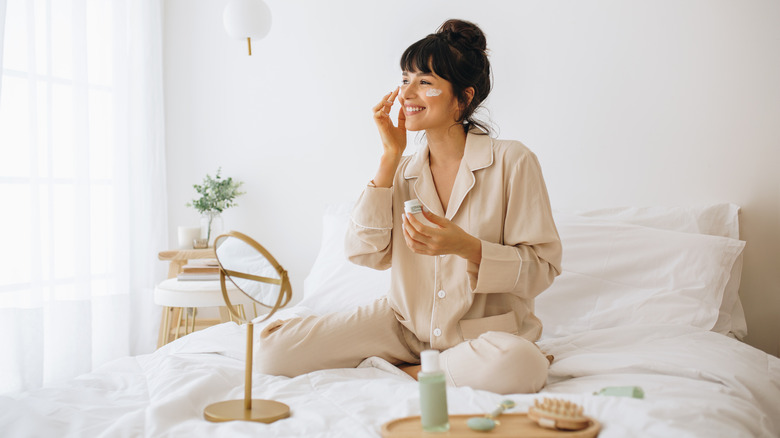 JLco Julia Amaral/Shutterstock
Don't worry, this full moon isn't all work and no play for you, Leo. Doing better in the workplace starts at home. You can't exactly put your best foot forward if you're feeling drained at home, you can only pour so much from an empty cup. This full moon lands in your sixth house of health and habits, so it shines a light on what areas of your life and what habits are leaving you feeling drained, per Woman & Home. You are feeling a need to be more productive and growth-oriented at work, but it's hard to do that when your routine feels out of whack and you're struggling to get your ducks in order. So, while you should use this full moon to course-correct your career, you also need to carve out some me-time to build healthier habits.
Astrologer Ryan Marquardt explains, "[Leos are] finding the self-reliance they need in order to take charge of their daily routines, rather than relying on external forces to spoon-feed them daily comforts," per Bustle. Marquardt explains how your work-life is going to demand better home routines from you, saying, "New opportunities in the workplace are likely to emerge, and with those new opportunities come greater responsibilities. This will be a catalyst that helps Leo adjust to a new schedule somehow."
Harness this full moon's energy to release stagnant energy and commit to the habits that you need to fill your cup. Hype Bae suggests you use the full moon as an opportunity for a self-care night to ground yourself and feel more fulfilled.