The Real Story Beind The Young And The Restless' Phyllis Switch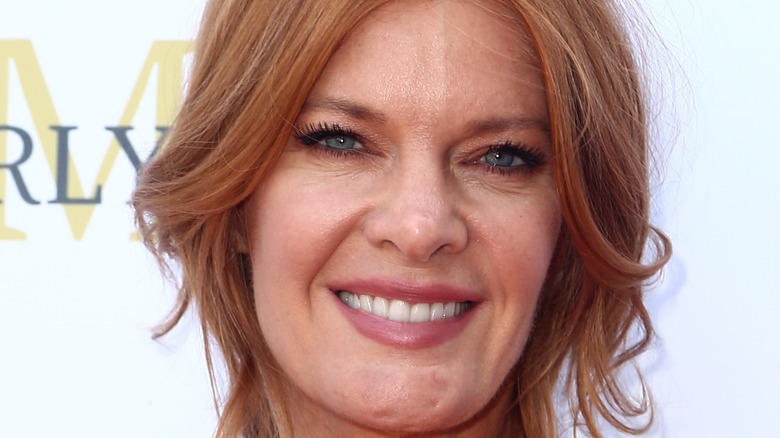 Tommaso Boddi/Getty Images
Few characters in daytime television are as iconic as Phyllis Summers on "The Young and the Restless." Michelle Stafford originated the role of Phyllis in 1994 and has earned two Daytime Emmy Awards for her portrayal (via Soap Hub). Throughout the years, Phyllis has been at the center of prominent storylines and involved with the show's top leading men. The character's relationships with Jack Abbott (Peter Bergman), Nick Newman (Joshua Morrow), Billy Abbott (Jason Thompson), and even Danny Romalotti (Michael Damian) achieved "super couple" status. Phyllis is always in the middle of controversy or nefarious schemes regardless of who is playing her.
However, despite Stafford's status as a critically acclaimed portrayer of Phyllis, she isn't the only one who has filled those shoes. In 2013, writers took Phyllis' storyline in quite an unexpected direction. Amid a contentious battle with Sharon Newman (Sharon Case) over her romantic past with Nick, Phyllis took a tumble down the stairs and landed in a coma (via Daytime Confidential). For the next year, she would lay unconscious in a long-term care facility. The next time viewers saw Phyllis; she looked quite different. Stafford was no longer the woman behind the role. Instead, there was another daytime television veteran on the other end of a jarring recast.
Stafford was out. Gina Tognoni of "One Life To Live" fame was the new face. But why?
Michelle Stafford's new role led to Gina Tognoni's Phyllis takeover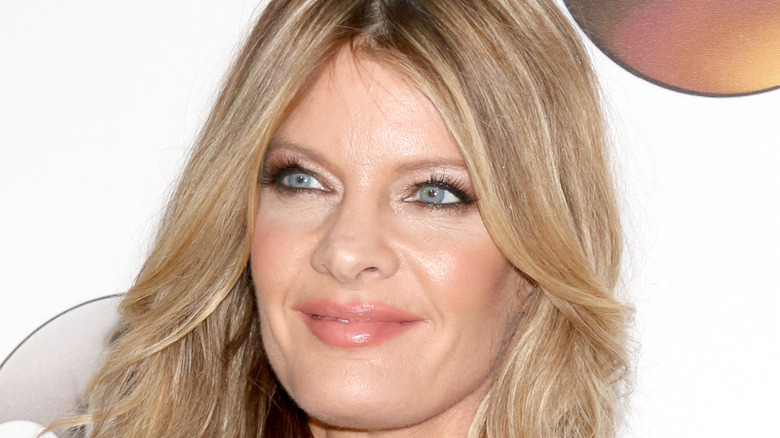 Kathy Hutchins/Shutterstock
In 2014, "General Hospital" mentioned a woman named Nina Reeves quite a bit. Nina was the comatose wife of Dr. Silas Clay (Michael Easton), and she'd been unconscious for two decades (via Soaps In Depth). Around the same time, Michelle Stafford shockingly vacated her role of Phyllis Summers to pursue other ventures (via TV Line). The door was left open by "the powers the be." If Stafford wanted to return to "The Young and the Restless," the option was on the table. However, everything involving the character of Phyllis changed when the May 1 edition of "GH" aired. In a move executed in total secrecy, Stafford joined the cast of "General Hospital" in the hotly discussed role of Nina. Nobody knew it was happening until the moment it aired.
During this time, Phyllis was still in a coma at a Georgia medical facility (via Soap Central). "Y&R" didn't recast the role, which seemingly showed the inclination Stafford might ultimately return. Stafford was content in her new role as Nina, and the entire summer (and year) revolved around her storyline. However, this surprising casting decision left an inconceivable void for "The Young and the Restless." There was now nobody to play Phyllis. Would she remain in a coma forever? Indeed, with a character as popular as Phyllis, they'd have to recast the role, and they did.
Insert Gina Tognoni. In the late summer of 2014, Tognoni arrived on the scene dramatically (via TV Line), showcasing her unique approach to the character.
Michelle Stafford's return meant Gina Tognoni was out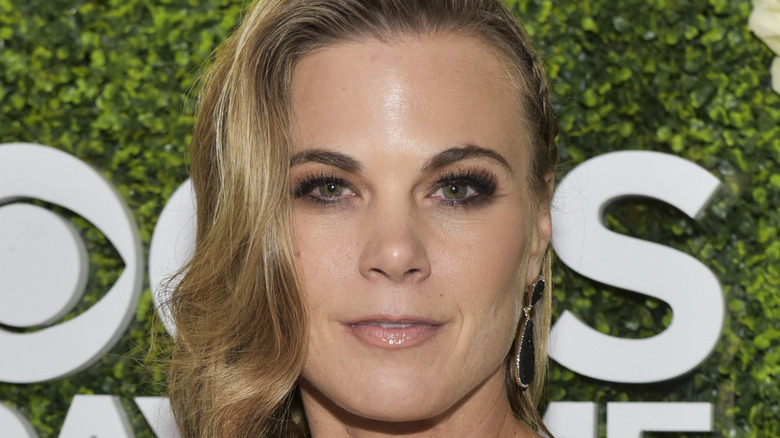 Rodin Eckenroth/Getty Images
Gina Tognoni played the role of Phyllis Summers for five years. Her character interpretation differed from Michelle Stafford's, but Tognoni received a Daytime Emmy Award nomination in 2017. There was a shift in the character, but Phyllis remained front and center in "The Young and the Restless" storylines. Initially, per Soap Central, Phyllis and Jack rekindled their romance with Tognoni in the role, but eventually, new love matches emerged. Phyllis found herself in bed with a different Abbott man, Billy Abbott (Jason Thompson). The underlying chaotic vibe of Phyllis wasn't as readily present under Tognoni's portrayal. Instead, she became more cerebral and levelheaded. Eventually, the character was almost unrecognizable, with Tognoni at the helm.
However, in 2019, things began changing for Phyllis's character. Her bad girl roots were resurfacing, and traces of the Stafford version were peeking. The reasoning became apparent when the news broke that Tognoni was out and Stafford was back in. Stafford vacated her role as Nina Reeves on "General Hospital" and made her way back to the role she originated in 1994 (via Soaps.com). Despite a stellar acting job for five years on "The Young and the Restless," Tognoni was done. Another Phyllis switch went down to accommodate Stafford's acting desires.