The Taylor Swift Song You Should Listen To If You're An Aries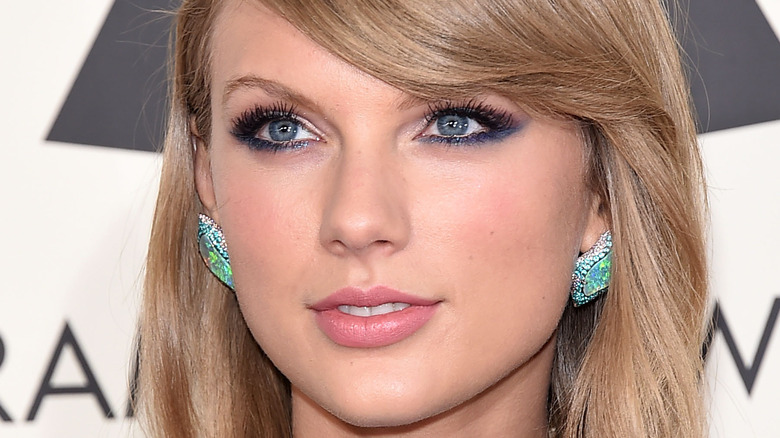 DFree/Shutterstock
Taylor Swift is undeniably one of the greatest singer-songwriters of our time. From confessional ballads like "All Too Well" to upbeat party songs like "You Need to Calm Down," Swift has proven that she's a performer with range. Not to mention, as Insider puts it, Swift is usually "the smartest person in any room." Unlike many other artists, the Pennsylvania-born star writes all of her own songs, which continue to evolve and transcend traditional music genres (via Latin Times). The singer, who has received a whopping 11 Grammys, has written songs that have appeared on various album charts including pop, country, alternative, and even rock, as noted by Forbes.
Not to mention, with over two hundred songs in her lengthy repertoire, there's a T-Swift song for every taste and every mood (here are Taylor Swift's best and worst songs). When you need a good cry, play "Back to December." When you need a five minute dance break, switch on "Shake It Off." If you are an Aries and need to release some pent up anger, there's also a specific Swift song that fits the bill (via The Daily Californian).
'Better Than Revenge' speaks to the hot-headed nature of an Aries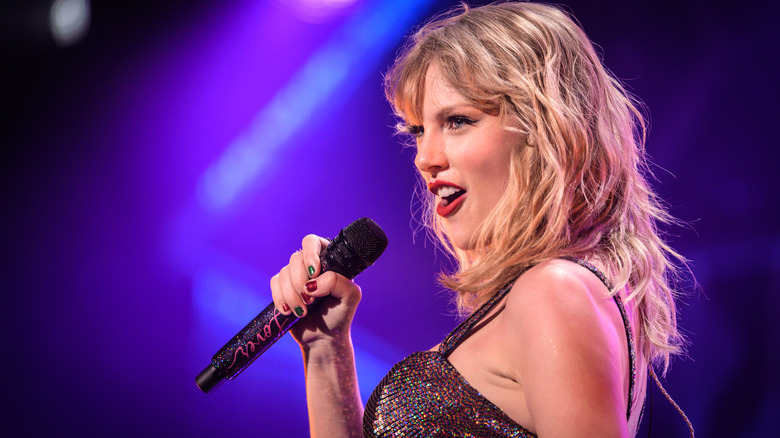 Brian Friedman/Shutterstock
As any true Swiftie knows, a lot of Taylor Swift's songs have to do with love. In some songs, Swift is dealing with heartbreak and sometimes she's falling for someone new. And other times, she's angrily raging over the woman who stole her ex.
"Better Than Revenge" relays the feeling of being left by a lover for someone else. The first few lyrics begin with, "The story starts when it was hot and it was summer and/I had it all I had him right there where I wanted him/She came along, got him alone, and let's hear the applause/She took him faster than you could say sabotage" (via Genius). That said, the award-winning singer is not playing the victim card in this tune, but issuing a warning to the woman who scorned her. The chorus ends with the lyrics, "She should keep in mind there is nothing I do better than revenge, ha."
This vengeful song is perfect for an Aries, as noted by The Daily Californian, especially one who has just been dumped. According to Mind Body Green, Aries are passionate, bold, and impulsive. An Aries will always let their current emotions guide their behavior, and won't question their choices until after the damage has already been done. Word of warning: If you are dating an Aries, think twice before you wrong them. If you are trying to get to know your partner better, here's what everyone gets wrong about Aries. 
Taylor Swift and Joe Jonas both recorded songs with loaded lyrics following their split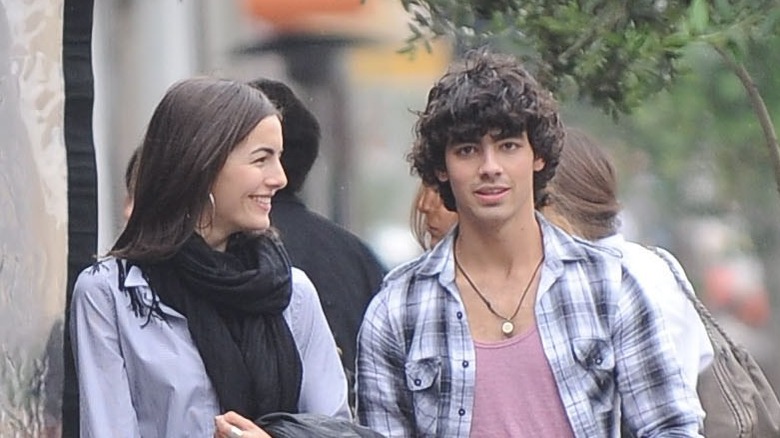 Everett Collection/Shutterstock
It's no secret that Taylor Swift songs are frequently inspired by real people in her life. More often than not, Swift's muses are current or former lovers. Even though she is notoriously private about their relationship, there are even Taylor Swift lyrics that are surprisingly about Joe Alwyn.
As for "Better Than Revenge?" This song is rumored to be about Camilla Belle, the actress Joe Jonas began dating immediately following his break-up from Swift. The "You Belong with Me" singer got candid with Us Weekly about what went down in 2008. "They've been together since we broke up," the star shared. "That's why we broke up — because he met her."
"Better Than Revenge" is not the only song that Swift has written about Jonas. According to PopSugar, the songs "Forever & Always" and "Mr. Perfectly Fine" are also about the boy band member. Rather than sit idle, Jonas fired back with several songs directed at Swift, including "Paranoid" and "Much Better" (via PopSugar). "Much Better" which was released soon after his split from Swift includes the not-so-subtle lyrics, "And all the tears on her guitar/I'm not bitter/Now I see, everything I'd ever need/Is the girl in front of me/She's much better" (via Genius). Ouch.
Thankfully, both celebs have since cleared the air. "We're all friends and it's all good," Jonas revealed on "Lorraine" in June 2019 (via Us Weekly).