How Many Children Does Hallmark Star Jen Lilley Have?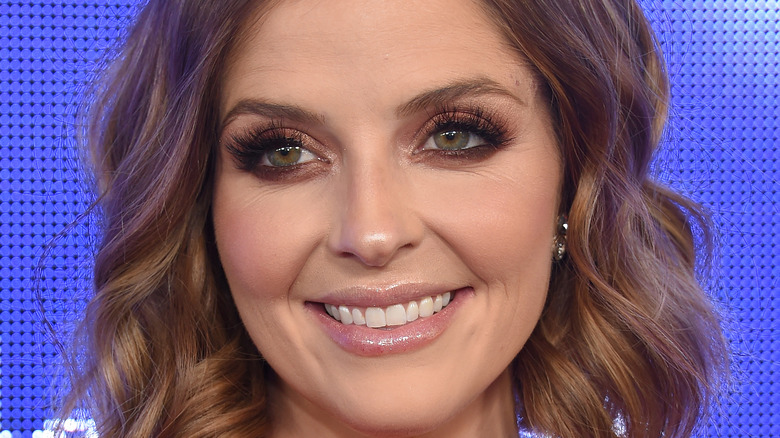 DFree/Shutterstock
Whether you recognize her from "Days of Our Lives" or from one of her many Hallmark films, Jen Lilley has made a name for herself amongst certain fandoms. Like most actors, the Virginia-native is no stranger to a busy schedule. That said, due to the projects that Lilley works on, she's had to get used to working at a lightning pace. According to Showbiz Cheat Sheet, "Days of Our Lives" films approximately seven episodes a week. 
Despite what you see on screen, being a Hallmark star is no picnic either. In an interview with Woman's Day, Lilley revealed that Hallmark movies are typically filmed in just a few weeks, which is a stark contrast to feature films which are sometimes shot over the course of a few months. "It's exhausting, but fun," the actress shared. While Lilley left the Hallmark channel, we're hoping to see her in some other exciting film projects in the near future. 
Aside from managing her hectic acting schedule, Lilley has another full-time job: parenthood. The actress and her husband, Jason Wayne, who she has been married to since 2007, have more than one little one running around the house (via People).
Two of Jen Lilley's foster children are now her sons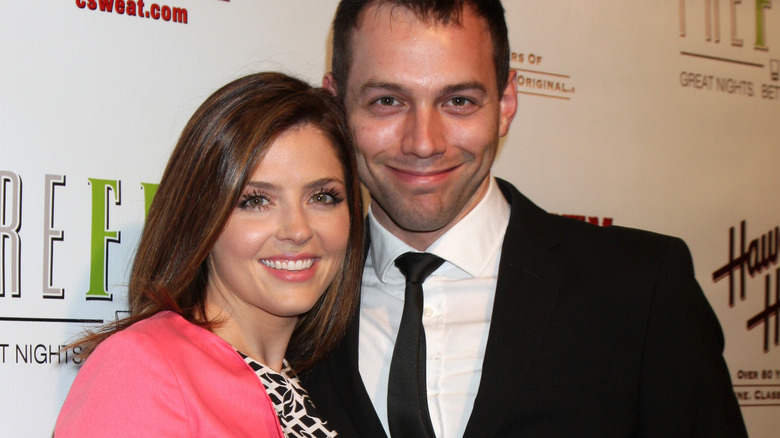 Kathy Hutchins/Shutterstock
Jen Lilley is the proud mother of not one, not two... but four children. The actress has two sons and two daughters: Kayden, Jeffrey, Julie, and Jacqueline, as noted by People. Before having any biological children, Lilley and her husband started off as foster parents. Growing up with a father and mother who were a judge and a director of a women and children's charity respectively, Lilley was very familiar with the concept of taking in children in need. "[W]e were a safe house for people," Lilley shared with Parade.
Being raised in this type of home inspired Lilley to take after her parents' footsteps and get a fostering license. In an exclusive with The List, "The General Hospital" star opened up about fostering and adoption. The actress and her husband were only expecting to have their first foster son for three months. Now, he is their eldest son. "His case was really scary. No joke, if he wasn't with us right now, he would for sure be dead," Lilley shared with Parade. "And the other little boy that we're fostering is his half brother, whose case is not as dire. So that's how we ended up with two."
The Hallmark darling's fourth child was a happy surprise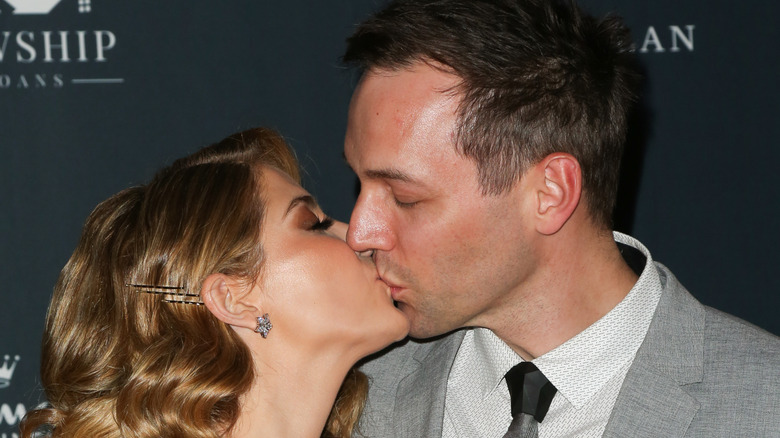 Paul Archuleta/Getty Images
After adopting her two sons, Jen Lilley's mommy itch still needed some scratching. The new mom asked her husband, "'Are we still going to try to get pregnant? Because I'm 34.' And it was like tick, tick tock," the actress recalled to Parade. "So we decided to just get pregnant anyway. So that's how I ended up with three under three!" Julie, the third kiddo to join Lilley's nest, is less than a year younger than the actress' second son, Jeffrey.
It sounds like Lilley's stance on kids is the more the merrier, and thank goodness. In May 2022, the Hallmark darling had exciting family news to share when she welcomed her fourth child. Not only was the newest member of Lilley's clan a big surprise, but so was the way that she was delivered. "I had Jackie seven minutes after pulling up to the ER. If I hadn't left when I did, I would have had her in the car, and I'm not sure she would have survived," Lilley shared with People.
As for how she's going to manage her growing family? Lilley joked that they were "going to have to get a bus now." The actress also revealed that having her daughter has been a great gateway into discussing adoption with her son, Kayden. "Because he says, 'So when I was in your belly,' and I'm like, 'Okay, let me talk to you about that.'"