The Surprising Actors John Stamos Wanted To Cast In A Full House Movie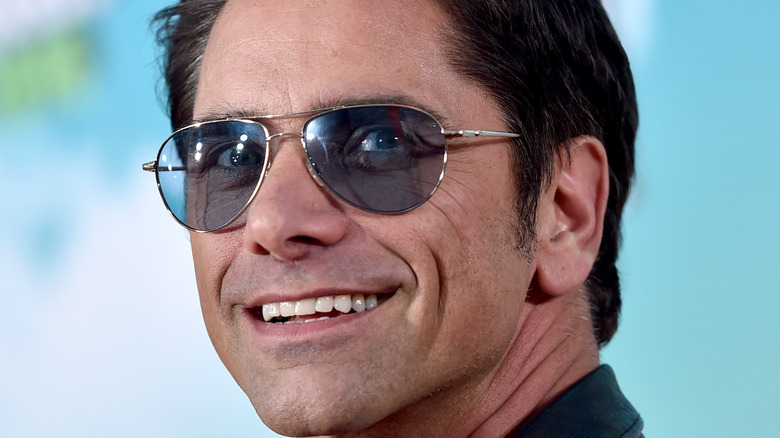 Alberto E. Rodriguez/Getty Images
John Stamos clearly still cares a lot about "Full House," even if the beloved show almost didn't have an Uncle Jesse because he insisted on changing the character's name. 
The actor was instrumental in getting reboot "Fuller House" over the line, and he even defended former co-stars Mary Kate and Ashley Olsen when they didn't want to be a part of it. During an interview on "Watch What Happens Live" (via Deadline), Stamos admitted that the cast was bummed they couldn't get everybody back together. 
However, when prompted about how they truly felt about the Olsens snubbing the reboot, Stamos reasoned it was completely understandable. "I remember Lori [Loughlin] saying to me, 'They won two or three CFDA [Fashion] Awards.' That's like winning two or three Oscars. If you won three Oscars, would you come back and do this? I was like, 'Eh, maybe not.'" 
As for how it felt to bring the beloved sitcom back for a victory lap, Stamos described it as a full circle moment. He explained, "When we did the original series, we got canceled, and we knew like a week before, and we were just doing a regular last show. We never really did the final show. So, it was pretty emotional." 
Meanwhile, Stamos' son, Billy, has become "obsessed" with "Full House," particularly since the shock passing of star Bob Saget, as Stamos revealed on Instagram. 
There's undeniably still an appetite for Tanner content, hence why Stamos wanted these celebs involved in a spinoff movie. 
John Stamos had three Hollywood A-listers in mind for key roles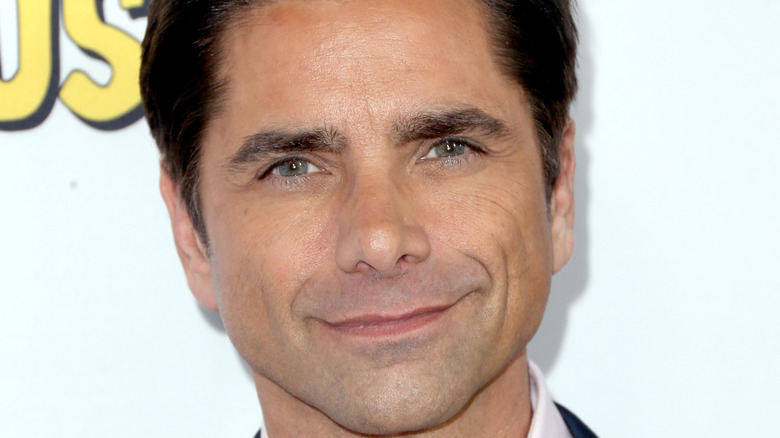 Frederick M. Brown/Getty Images
Bringing a beloved TV show to the big screen is nothing new, and it makes sense that John Stamos wanted to capitalize on the success of "Full House" as much as possible. But his casting ideas might leave you scratching your head. Per E! News, when the idea was originally percolating in 2009, Stamos wanted James Franco to play Jesse, Steve Carell to play Danny, and Tracy Morgan to play Joey. 
Sadly, it never came to pass. As Screen Rant points out, the reason that Stamos — who served as an executive producer on reboot "Fuller House" and even had an ownership stake in the original series — had to look at recasting certain roles was that most of the originals wanted no part in a movie adaptation. They clearly changed their minds before Netflix came calling, of course, otherwise "Fuller House" wouldn't have happened.
It's unclear why the "Full House" movie didn't end up working out, since even Stamos himself stopped bringing it up, which means we'll never know how long it was in development, either (or if it still is). Maybe all hope isn't lost just yet?
The unauthorized Full House movie didn't go down well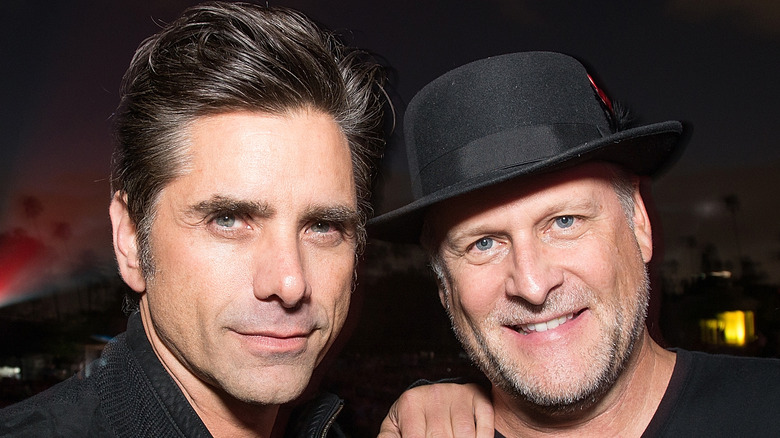 Kelly Lee Barrett/Getty Images
The "Full House" movie has yet to materialize, at the time of this writing, but that didn't stop Lifetime from releasing "The Unauthorized Full House Story." According to The Wrap, in response to the news, John Stamos wrote a since-deleted tweet quipping, "Full House TV movie on @lifetimetv ?? — hmmmm — yeah right, good luck with that." 
The TV movie planned to "look at the rise of the cast and the pressure on them to balance the idyllic family life on the show with the more complicated reality of their own lives outside the series," per Lifetime.
"The Unauthorized Full House Story" was decried by Vox as a total mess, with the site declaring it to be "as terrible as you think." In fact, according to Vox, the film boasts "bad doppelgängers of all the main characters, clunky expository dialogue, and a very tenuous relationship with facts." It's not terribly surprising, since producer Scott Bulka told EW that they had to rely solely on what information was already in the public domain.
It followed in the footsteps of "The Unauthorized Saved by the Bell Story," which was also written by Ron McGee. 
Even though the Netflix reboot "Fuller House" was eventually canceled, it made a bigger splash, regardless, garnering five seasons overall.