The Reason Meghan And Harry Are Reportedly Worried About Lilibet's Future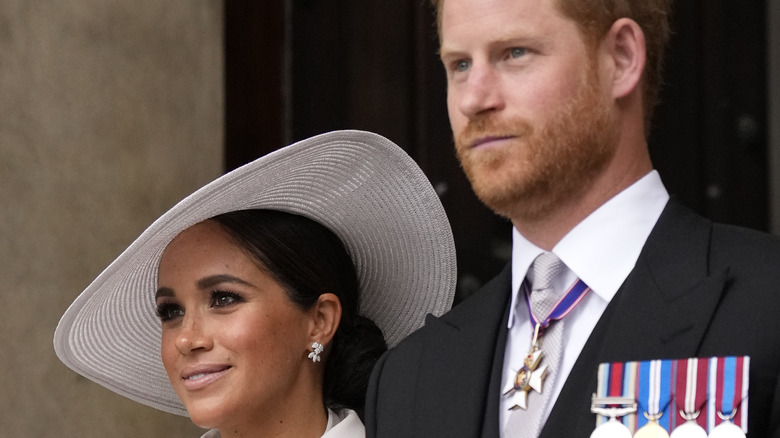 Wpa Pool/Getty Images
By all accounts Lilibet Diana has led a very private life as compared to her cousins in London. The second-born child of Meghan Markle and Prince Harry has only been photographed a few times — once at Christmas, and then for her first birthday. Her parents don't often take the tot out in public, with one recent example being the Jackson Hole, Wyoming Independence Day parade the Duke and Duchess of Sussex toted Lilibet's big brother Archie to, without his little sister anywhere in sight (via Page Six).
Of course, to be fair, this glimpse of Archie was a rare one, as the Daily Beast points out that since Megxit, Harry and Meghan's kids have been allowed to live a relatively private life, again, especially when you consider the amount of public appearances the Cambridge children endure. Just this week, Prince George had to sit in brutal heat in a full suit and tie during the men's final match at Wimbledon, leading one royal expert to speculate that the Duke and Duchess of Sussex must be overjoyed at their decision to leave Buckingham Palace far behind.
But the couple's parting of ways with the royal family may have one consequence they aren't so happy about.
There are no photos of Lilibet and the Queen together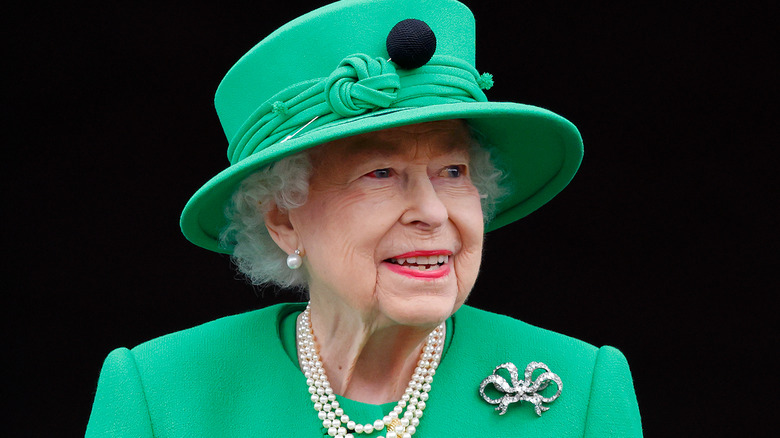 Max Mumby/indigo/Getty Images
Noting the Sussexs do is without strife. Lilibet Diana's naming alone resulted in its own brand of controversy, with conflicting reports claiming that the Queen was — or wasn't — consulted ahead of time about her great-grandchild's moniker being fashioned after the monarch's childhood nickname. 
Most recently, there was much debate over whether the Duke and Duchess of Sussex asked the Queen to take a photo with Lilibet during the family's visit to London for the Platinum Jubilee. Some insiders claim the monarch forbade photographers from capturing images of her first meeting with the little girl (via Marie Claire UK). But others swear the parents decided against requesting a photo opp given the Queen's tenuous health (via New York Post).
No matter the reason that Her Majesty and Lilibet have never been photographed together, now one source is claiming that the Duke and Duchess of Sussex are concerned their daughter is going to be wiped clean from the annals of royal history.
The Sussexs have no plans to return to the UK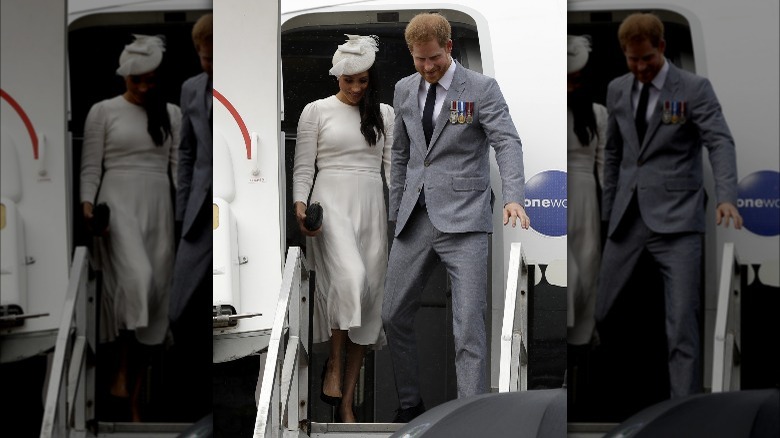 Pool/Getty Images
It seems Meghan Markle and Prince Harry are being confronted by logistics when it comes to whether their daughter Lilibet Diana will ever meet her great-grandmother the Queen again. As royal expert Neil Sean explained via YouTube, "This is because if you think about it logically, when are they next going to return?" (via Express).
Indeed, the couple settled back in Montecito, California following their much-maligned trip to London, which saw critics booing them during a public appearance, and criticizing their use of a private jet. At this time, the Duke and Duchess of Sussex have not disclosed plans for another trip to the UK, and as Sean wondered, "When will the opportunity be there to have a formal portrait with our gracious monarch?"
He concluded that given her age of 96 — not to mention the Queen's floundering health — Lilibet may never again be in the same room, or country, as her namesake. As such, how will Lilibet be remembered by royal historians? The answer to that question remains to be seen.