Why Giannina Gibelli And Blake Horstmann Didn't Want Another Dating Show - Exclusive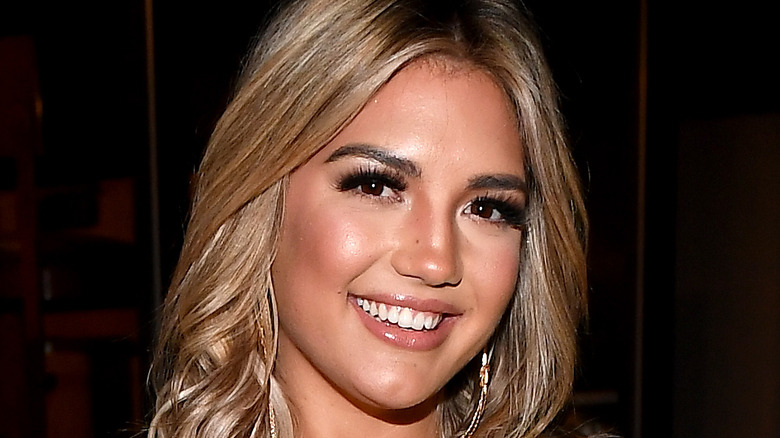 Paras Griffin/Getty Images
The new Paramount+ series, "All Star Shore," brings reality stars from all your favorite series together for one competition show. Whether you're a fan of "Jersey Shore," "The Bachelorette," "RuPaul's Drag Race," or "Love Is Blind," this series has someone for you to route for. In the first season, everyone in the cast stayed at a shore house in the Canary Islands, where they partied all night, then spent the day on the beach competing in party-style games.
The party-centric competition series was a new experience for everyone in the cast, but it was an especially big change for Blake Horstmann of "Bachelor in Paradise" and Giannina Gibelli of "Love Is Blind." Since both of them were coming from dating shows, entering "All Star Shore" was a big adjustment, but it was an adjustment they were both excited to make. During an exclusive interview with The List, the reality stars shared why they decided they didn't want to go on another dating show.
They had no interest in another dating show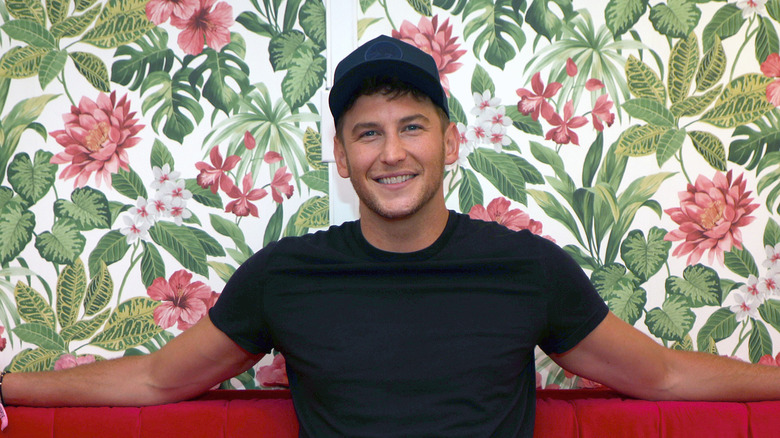 Danielle Del Valle/Getty Images
After going through public romances and breakups on their past shows, both Blake Horstmann and Giannina Gibelli were ready for a change in pace. Horstmann told The List, "One of the coolest things about this show, at least for me anyway, was [the fact that] it was a competition show. I told myself I'd never do a dating show again, so this was something completely different." Because of the more fun, competitive setting, he felt comfortable going back onto a TV show and trying something new. "I went in with a completely different strategy, so it was really exciting getting ready for this compared to Paradise or another show like that," he said.
Similar to Horstmann, after "Love Is Blind," Gibelli didn't want to put her heart on the line again. Instead, she was looking for a lighthearted experience with "All Star Shore." "It was so refreshing. Let me tell you, I was like, 'You know what? I'm not even going to think about it. It's not a dating show, so I don't have to involve my heart.' That was what really drew me to the show. I'm going to go have fun and party," she said.
​​How All Star Shore helped them to be more open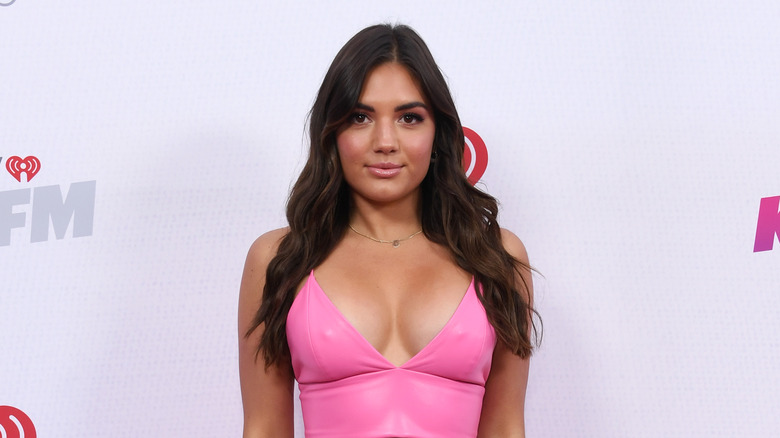 Jon Kopaloff/Getty Images
For both Giannina Gibelli and Blake Horstmann, going on a show that didn't involve dating or romance sounded like the perfect change of pace. But while they went on the series planning to party and have fun, they ultimately were able to open themselves up and grow through the show. 
"I felt very connected, and I didn't know that I could do that again after going through 'Love Is Blind,'" Gibelli said. "I felt like, 'Wow, I can get along with all these amazing people, and I feel very comfortable, and I can push myself to the limit and feel really good mentally.' After my experience mentally [on 'Love Is Blind'], it was really tough. After this, I was like, 'Wow, I'm stronger. I'm more mentally strong.'"
Like Gibelli, Horstmann was surprised by his experience in the series. He expected not to involve his heart at all but met "somebody pretty special." In the end, he felt that the more fun, competitive setting made it easier for him to connect than it was on dating shows. "It was an environment where I could really let my guard down more than any time I've ever had on reality television. It was something special to me, and it worked really well. It wasn't what I expected necessarily, but I really enjoyed it," he said.
Watch episodes of "All Star Shore" Season 1 on Paramount+.