How Ben And Ciara Leave Days Of Our Lives And End Up Beyond Salem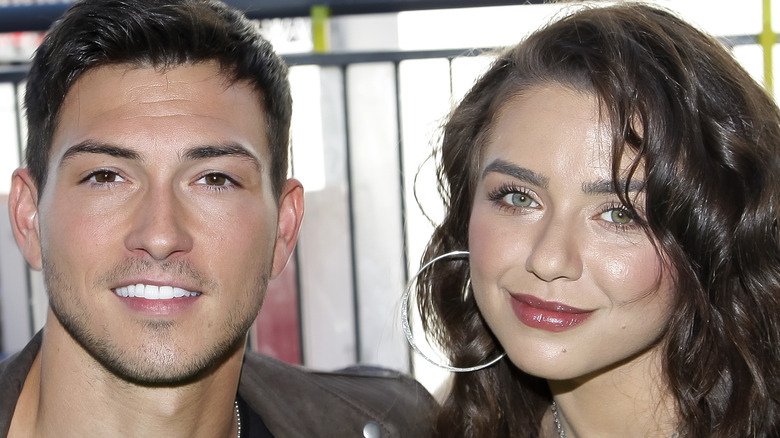 Tibrina Hobson/Getty Images
"Days of Our Lives" fans were devastated when they learned the fan-favorite super couple Ben Weston (Robert Scott Wilson) and Ciara Brady (Victoria Konefal) were officially exiting the NBC soap opera (via Soap Dirt). Both Wilson and Konefal have wormed their way into the hearts of viewers with their epic love story. Ben's storyline in particular captivated fans, as he came to Salem as a mysterious man who turned out to be mentally unstable, per TV Source Magazine. He eventually snapped and began a murder spree as the Necktie Killer. However, after some time away and medical attention (medication was a life saver for Ben), he later met Ciara and fell madly in love.
The couple quickly became one of the most popular pairings on the sudser and even earned the smush name "Cin" (via Celebrating The Soaps). Fans couldn't get enough of Ben and Ciara, but in July 2022 the pair left Salem in order to set sail on an exciting adventure with their newborn son, Bo Brady Weston, named after his late grandfather, Bo Brady (Peter Reckell).
However, before the adventure truly took off, they had a quick stopover on the "Days of Our Lives" spin-off series "Beyond Salem." 
Victoria Konefal's status on the show impacted her character's storylines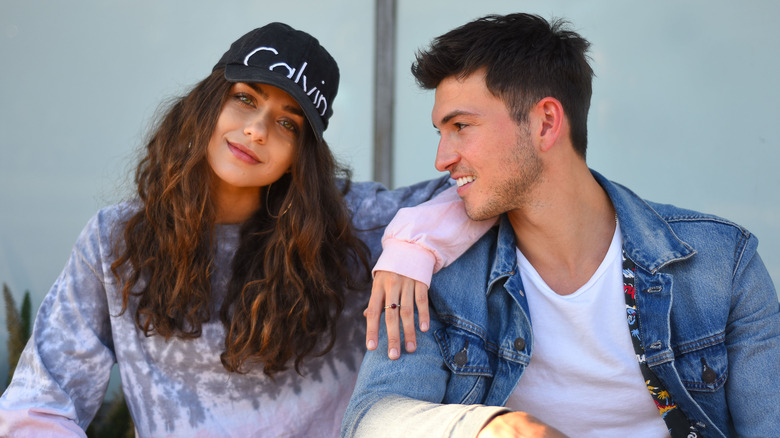 Michael Mattes/Shutterstock
Fans who have been watching "Days of Our Lives" on a regular basis over the past few years know that Ben Weston and Ciara Brady's relationship hasn't been easy. In fact, the young couple faced many ups and downs, which included Ciara being presumed dead (via TV Season Spoilers) and their newborn son being kidnapped, per Celebrating The Soaps. Viewers may have also noticed that actress Victoria Konefal has been popping in and out of Salem as she dealt with scheduling conflicts that kept her from fully focusing on the soap opera.
In the past, Konefal opened up about her status on the NBC show and revealed that she's keeping her options open and exploring other acting opportunities as well. "I do have something on the horizon. A friend of mine is producing a film in the south, and he pitched it to me. I can't really talk much about the title or the storyline, but I like it. So, I think I'm gonna go ahead and take some time off and do that. I might be putting on my cowgirl hat," the actress told Soaps back in February 2022.
Now, both Ben and Ciara have left Salem and made a quick stop on "Beyond Salem" to reunite with Ciara's mother Hope Brady (Kristian Alfonso).
Ben and Ciara left Salem and headed to Beyond Salem to visit Hope Brady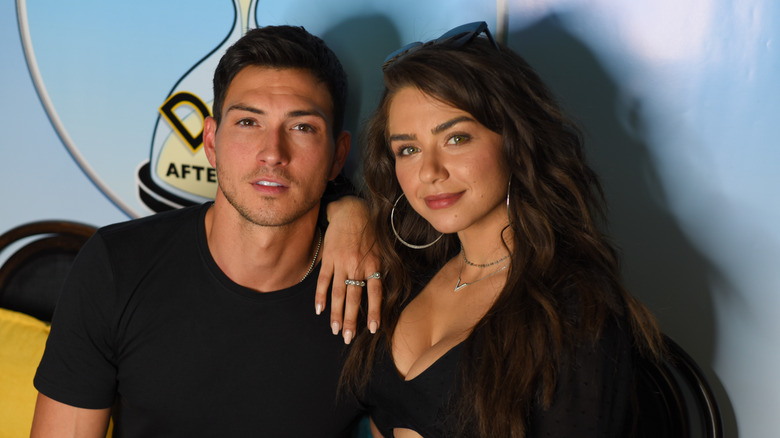 Michael Mattes/Shutterstock
According to Soap Opera Spy, Ben and Ciara left "Days of Our Lives" after receiving a lavish gift from Hope Brady. Hope gifted the young couple their very own boat in the hopes that they would make some family memories with their new son. Longtime "Days of Our Lives" fans may remember that Bo and Hope took their oldest son Shawn Douglas Brady out to sea with them for some quality family time; Shawn and his wife Belle Black did the same with their daughter Claire. Now, it's Ciara and Ben's turn. The couple left Salem and set sail only to pop up in Montreal to visit Hope on the show's spin-off series "Beyond Salem."
The show's headwriter Ron Carlivati revealed that the decision to have Ben and Ciara exit Salem was due to Victor Konefal's scheduling issues. "If you're going to tell a story with a couple, you need these people to be on contract," he said (via Soaps in Depth). "We were writing 'Beyond Salem' at the same time, so we decided, 'Hey, they leave Salem on July 8 and say that they're going to arrive in Montreal on July 11 on their sailboat. So, you can seamlessly follow their story when they leave town," he added.
Only time will tell what's in store for Ben and Ciara. However, "Days of Our Lives" fans are hoping that the popular couple will return to Salem in the near future.