The Alarming Phone Call Liz Cheney Claims Donald Trump Recently Made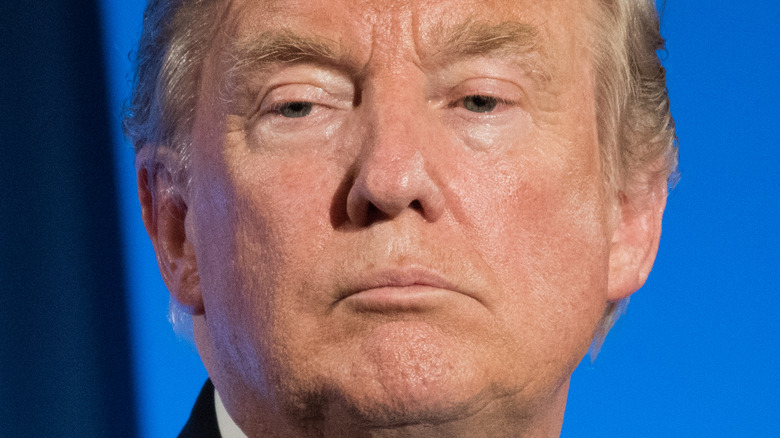 Frederic Legrand - COMEO/Shutterstock
Over the last several weeks, the committee assembled to investigate the events that transpired at the United States Capitol on January 6, 2021, has been holding hearings that are televised to the public.
The committee has brought in several witnesses to better understand the events that lead up to the riots and whether or not former president Donald Trump should be held responsible for the role he played as the violent day unfolded. Many employees under his administration, like former White House aide Cassidy Hutchinson, have made alarming claims about the former president and his behavior as the riots were escalating (per The New York Times).
Liz Cheney, a Republican lawmaker and long-time critic of Trump, is the vice chair of the committee and has recently made a shocking allegation that further supports the testimony made by former staffers who feel he should be held accountable for his actions during the attack on the Capitol.
Cheney claims Trump is attempting to influence witnesses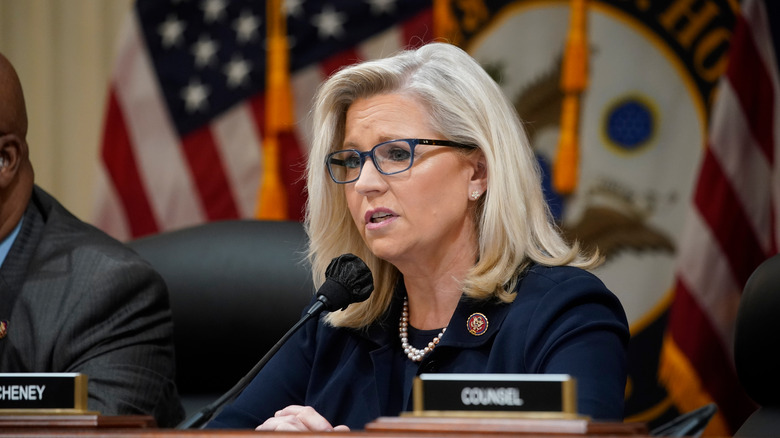 Bloomberg/Getty Images
It's no secret that former president Donald Trump is outspoken about the January 6 committee hearings currently unfolding in Washington, D.C. He made it clear that he felt Cassidy Hutchinson, the former aide who delivered a powerful testimony against him, made claims he believed were inaccurate (via ABC News).
Hutchinson isn't the only witness Trump is disputing. According to a claim made by Liz Cheney, the vice chair of the committee, Trump attempted to contact a witness that was set to testify (per People). Cheney warned that there were attempts to "influence testimony" and that Trump was the mastermind behind it.
"After our last hearing, President Trump tried to call a witness in our investigation, a witness you have not yet seen in these hearings," Cheney shared. "That person declined to answer or respond to President Trump's call and instead alerted their lawyer to the call. Their lawyer alerted us."
As a result of this phone call, Cheney gave the information to the Department of Justice.
Trump's team was quick to comment on the allegations made by Cheney. His spokesperson, Taylor Budowich, took to Twitter, writing, "The media has become pawns of the Unselect Committee. Liz Cheney continues to traffic in innuendos and lies that go unchallenged, unconfirmed, but repeated as fact because the narrative is more important than the truth."
The identity of the witness remains unknown as of publication.