The Days Of Our Lives Role That Gave Hallmark Star Trevor Donovan His Start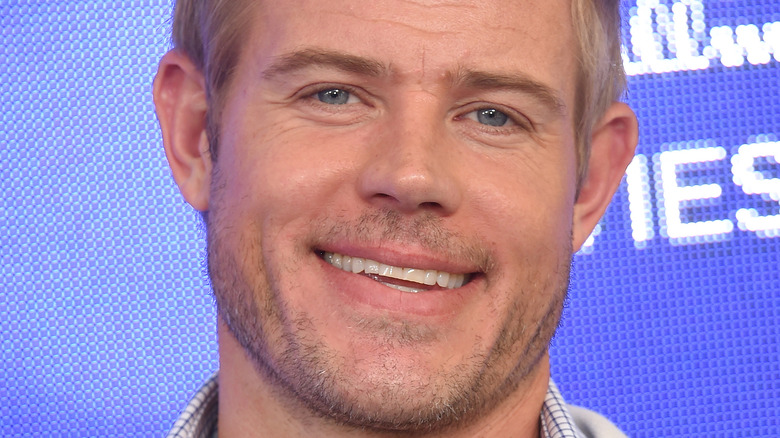 DFree/Shutterstock
Fans of daytime television have noticed that many former soap opera stars, including from "Days of Our Lives," have made their way over to The Hallmark Channel to appear in some of the network's heartwarming movies (via Collider).
So many past and present "Days of Our Lives" actors have appeared on the network, including Alison Sweeney. Sweeney is best known for her role as Sami Brady on the NBC sudser, but she's also appeared in many Hallmark romantic comedies and Christmas favorites. She is also the star of the "Murder She Baked" series.
Actress Jen Lilley played the role of Theresa Donovan in Salem until she left the show in 2018. Over the years, she's garnered attention in movies such as "A Little Daytime Drama" in 2021, per QC Approved. Lilley's former co-star Chandler Massey has also appeared in some fan-favorite movies. Massey has portrayed Will Horton on the soap for many years and has also starred in the Hallmark movie "Next Stop, Christmas" with former "Back To The Future" stars Christopher Lloyd and Lea Thompson.
Fans who have been watching "Days of Our Lives" for years may remember actor Casey Deidrick. Deidrick portrayed the role of a younger Chad DiMera. Although actor Billy Flynn now fills the role, Deidrick has moved on with his career, and even starred in the Hallmark film "A Very Merry Bridesmaid" with Emily Osment (via Hallmark Channel).
Of course, one of Hallmark's biggest stars, Trevor Donovan, is also a "Days of Our Lives" alum.
Trevor Donovan has appeared in many Hallmark Channel films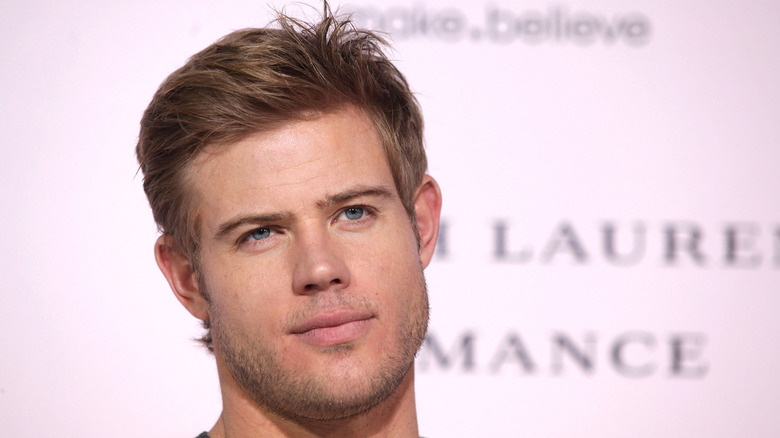 DFree/Shutterstock
Actor Trevor Donovan — who is close friends with Kerry Kennedy — is one of Hallmark Channel's biggest stars. He's been appearing in films on the network since 2012. Over the years, Donovan has starred in movies like "Strawberry Summer," "Marry Me At Christmas," "SnowComing," "Love, Fall & Order," "Nostalgic Christmas," "USS Christmas," "Two For The Win," "Nantucket Noel" and more, per QC Approved. Previously, Donovan told Wide Open Country that he enjoyed filming Hallmark movies because they usually have a happy ending.
Sadly, Hallmark fans were disappointed when Donovan decided to move on from the Hallmark Channel and sign a contract with the network's competitor GAC Family. Other major Hallmark stars such as Danica McKellar, Jen Lilley, Candace Cameron Bure, and Jessica Lowndes, per Us Weekly.
Following Donovan's move to GAC Family, he began production on films such as "Jingle Bell Princess," "Aloha with Love," and "The Engagement Plot" (via IMDb). Fans can now see Donovan on his new network, but before he was charming viewers as a leading man in the wholesome TV movies, he was causing drama as Jeremy Horton on "Days of Our Lives."
Trevor Donovan previously played the role of Jeremy Horton on Days of Our Lives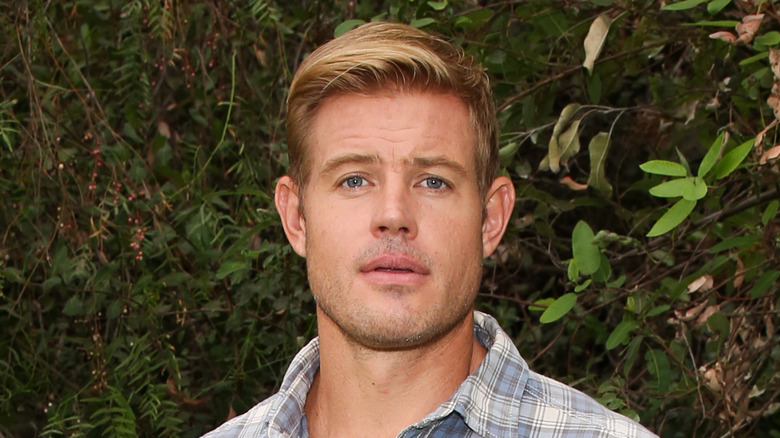 Paul Archuleta/Getty Images
Before Trevor Donovan began melting hearts in Hallmark Channel movies he was bringing the drama to Salem. "Days of Our Lives" fans may remember the actor portraying the role of Jeremy Horton on the NBC soap opera (via Soaps). According to Soap Central, Jeremy is the son of Robin Jacobs and Mike Horton. In 2007, Jeremy returned to Salem as a young adult and began dating Steve Johnson and Kayla Brady's daughter, Stephanie Johnson.
At the time, Jeremy was a certified pilot and had talked his friends into funding a private airline called Touch the Sky. The airline catered to the high rollers of Salem who liked to travel between the fictional midwestern town and Las Vegas. However, it was later revealed that the DiMera family had been paying Jeremy to smuggle illegal cloth. Jeremy's co-pilot Jett Carver later confessed that he was an undercover ISA agent who busted him on the scheme. When Jeremy went on the run, he left Salem and Stephanie behind.
Jeremy hasn't been seen in Salem since, but fans can still see Donovan in his Hallmark and GAC Family movies.