The Truth About Kerry Kennedy And Trevor Donovan's Friendship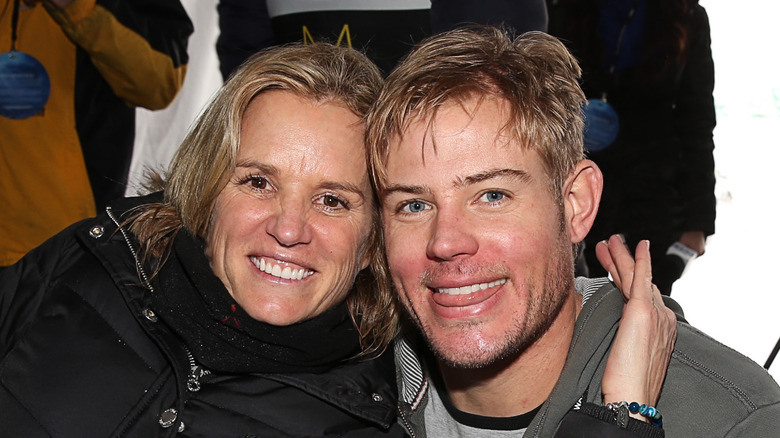 Christopher Polk/Getty Images
Forget "Grey Gardens." If there's one Kennedy that the family would likely love to keep out of the limelight it may be Kerry. Her highly publicized DUI may mot have resulted in a conviction, but it did taint her reputation. In the wake of her scandal, Kerry Kennedy's friendship with "90210" heartthrob Trevor Donovan has clearly been a balm. Let's break down that unexpected bond. 
For those not in the know, Kerry is the niece of the late President John F. Kennedy, per The Sun. She is possibly most well known for her marriage to disgraced New York Governor Andrew Cuomo. She proposed to him on Valentine's Day way back in 1990, per Vanity Fair, and the two were a political power couple when you combined his aspirations with her family history. He accepted her proposal and the two were married until 2005 when they divorced amid allegations that Cuomo was abusive. Kerry escaped the termination of their marriage with her reputation arguably in tact. But she would later go on to have legal struggles that would leave a mark on her family's legacy. 
Kerry was arrested in New York back in July 2012 after she crashed her car into a truck on the interstate while under the influence of the sleep aide Ambien, per CNN. She was later acquitted of the charges in 2014, but the experience was a harrowing one for the heiress and social activist. In the fallout of her accident, Kerry found support in Donovan.
Kerry Kennedy's relationship with Trevor Donovan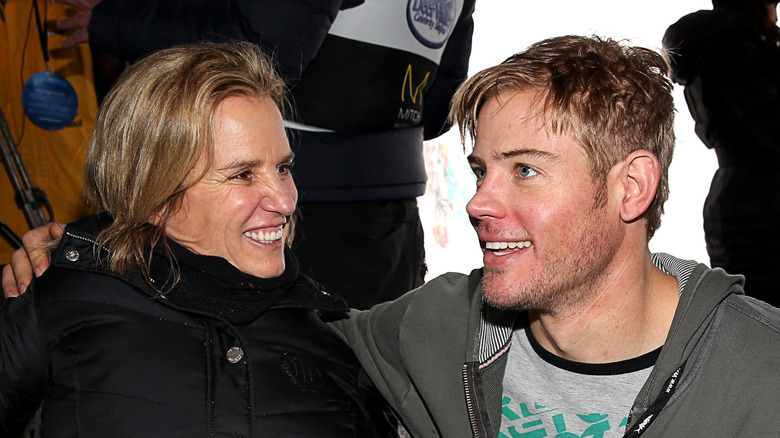 Christopher Polk/Getty Images
Trevor Donovan's manager Michael Yanni shared some of Kerry Kennedy and Trevor Donovan's backstory in a 2014 interview with Daily Mail, sharing that the two have been close for some time. "Kerry called Trevor shortly after the DUI accident," Yanni said. "Trevor was supportive — he'd never seen her drunk or under the influence when he's been out with her." 
Yanni's perspective is a powerful one, as he was the first to introduce Kennedy and Donovan several years before the accident. Like many in the public eye, the pair kept their relationship mostly out of the public eye. A possible reason for this could be the age gap. Kennedy is 19 years Donovan's senior, per Colorado News Day. But even if they don't choose to publicize the special bond that they have, that doesn't mean that the connection isn't there. Also speaking with Daily Mail, a Kennedy family member revealed that "Trevor and Kerry have been tight for a couple of years." Additionally, the source shared that "they travel around the world together."
Kerry is far from the first high-profile celebrity to find unlikely companionship in another public figure who may not fit naturally into that confidante role. In the midst of her own struggles, Princess Diana turned to none other than Michael Jackson to express her trials and tribulations with the royal family. Little is known about Kennedy and Donovan's relationship, but it clearly has staying power.