What You Need To Know About Virgin River's Sexy New Doctor In Season 4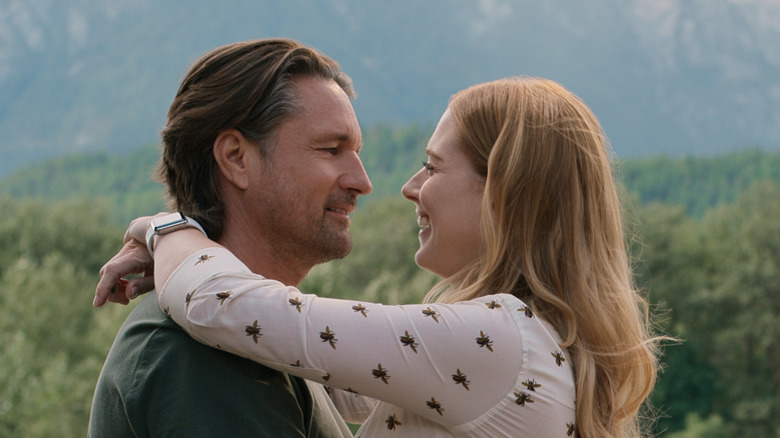 Netflix
"Virgin River" fans, rejoice. Aside from finding out what's really going to happen to Preacher in Season 4 and possibly even who is the father of Charmine's babies, we can look forward to drooling over the dashing new doctor on the scene, too. 
Deadline confirms that Mark Ghanimé has joined the hit romantic drama as the clinic's new physician, Dr. Cameron Hayek. They teased that Cameron will make an impression on the ladies of Virgin River, in particular, thanks to his handsomeness and intelligence.
"Virgin River" has been a major hit for streaming giant Netflix, which has already renewed it through Season 5, as Glamour confirms. The show is based on a series of novels of the same name by Robyn Carr and is similar to fellow mega-hit "Outer Banks," in that it follows a group of beautiful people having compellingly melodramatic problems. 
Alexandra Breckenridge leads the charge as Mel Monroe, who relocates from bustling Los Angeles to the titular Northern California town. Mel works as a midwife and nurse practitioner and immediately assumes it'll be quieter than her previous life. Naturally, it isn't. 
Cameron looks set to disrupt the setting even more, judging by the teaser trailer for Season 4 (via Instagram), but we'll have to wait until July 20, 2022, to see what kind of shenanigans he gets into. 
In the meantime, this is everything you need to know about Ghanimé ahead of the actor's big "Virgin River" debut.
Mark Ghanimé has enjoyed a lengthy television career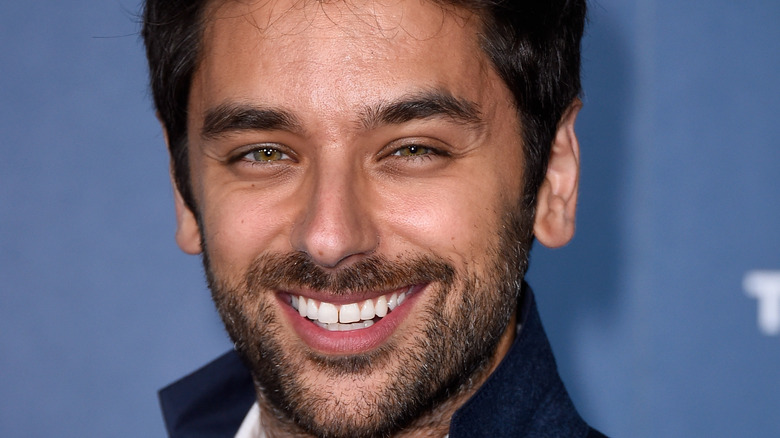 Frazer Harrison/Getty Images
Although you might be hearing his name for the first time, Mark Ghanimé has actually been a fixture of the small screen since 2004, when he made his debut in the TV movie "Chasing Freedom," per IMDb. 
The ambitious actor worked consistently in the subsequent years, clocking up bit parts in "Smallville," "Supernatural," and "Arrow" before landing a recurring role in "Emily Owens M.D.," in which, funnily enough, Ghanimé also played a medical professional.
The following years were suitably stacked as the Canadian actor made his mark on "Helix," "Slasher," and "The Bold Type," among others. Ghanimé has also appeared in several TV movies, including a trio of festive flicks for Lifetime, "Always and Forever Christmas," "Twinkle all the Way," and "Candy Cane Christmas." 
On the more mainstream side of things, he starred opposite Blake Lively in "The Age of Adaline," but Ghanimé has mostly kept to television.
"Twinkle all the Way" was a particularly memorable role for the burgeoning star because, as Deadline notes, the movie featured the network's first on-screen, same-sex kiss between his character, Danny, and Brian Sills' Lex. It even led to the release of "The Christmas Set Up," which was the first Lifetime movie to focus predominantly on an LGBTQ+ romance.
The Canadian actor is still eager to push himself further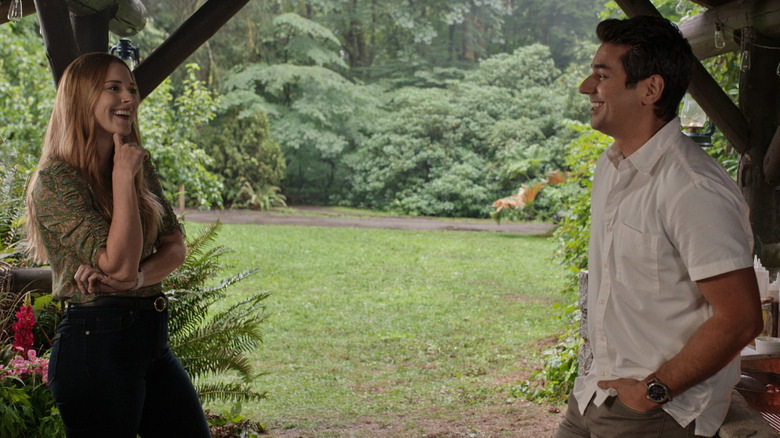 Frazer Harrison/Getty Images
Mark Ghanimé keeps his home life pretty private, acknowledging that he has a partner and at least one daughter on Instagram without sharing anybody else's face in the photos. 
The actor is also proud of his Lebanese heritage, enthusing, while sharing the news of his "Virgin River" casting, "Excited to introduce you all to Dr. Cameron Hayek! Proud to bring his part of the story to life and honored and proud to bring more Lebanese representation to your screens!"
Ghanimé is eager to show off his heritage, telling Cliché magazine, "I would love to play a Middle Eastern character, or a similar type of role. I want to try and bring some positive light to the Middle East." 
He continued, "As I'm half Lebanese, I have visited Lebanon a number of times. It's a beautiful country and the Middle East has a lot more to offer than what the media has shown us. So, I would enjoy playing a character that would show the good side of that area."
More generally, the "Helix" star told SciFi Vision, "I just want something that's got a lot of depth, and something very well written. Something literally that when I get the role, it scares the crap out of me like how to play that role." 
Ghanimé wants to show off what he can do and challenge himself further. With any luck, "Virgin River" will do just that.