The Virgin River Fan Theory About The Father Of Charmine's Babies That Would Change Everything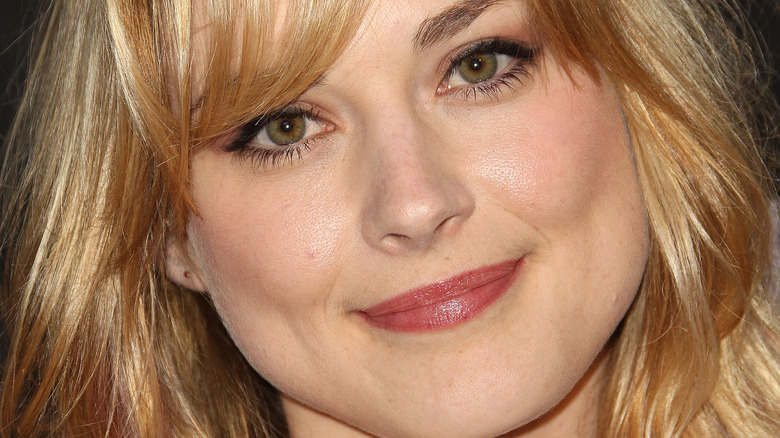 Frederick M. Brown/Getty Images
When "Virgin River" first premiered on Netflix in December 2019, it quickly became a cozy winter fan favorite (via PopSugar). The show — based on the novel series of the same name by Robyn Carr — follows Melinda Monroe, a nurse practitioner who leaves her complicated past behind for the tiny, cute Northern California town of Virgin River. This is where she quickly becomes intertwined with the lives of the town's people — their drama included.
Following the show's third season, Netflix went ahead and renewed it not only for a Season 4 but a Season 5 as well (via Marie Claire). While Netflix hasn't officially announced when "Virgin River" will return, fans hazard a guess that it's likely to be in July 2022, given that COVID-19 slowed the show's production, amongst many others.
This news was essentially confirmed by Jack (played by Martin Henderson) in October, who revealed in a Cameo: "[It's] coming out sometime, maybe not that soon ... But anyway, we're in the middle of Season 4 ... We're out here doing Season 4 of 'Virgin River!'"
What Season 4 may bring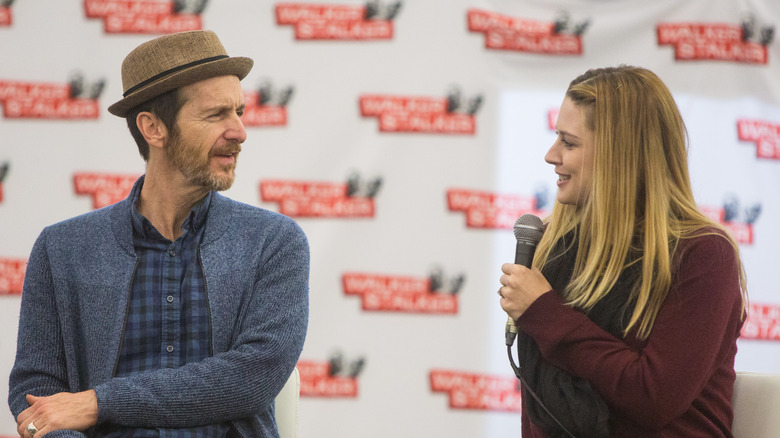 Lorne Thomson/Getty Images
Season 4 of "Virgin River" is certain to bring with it more drama. The end of Season 3 found Jack proposing to Melinda. Unfortunately, Melinda reveals she might be pregnant via IVF, courtesy of her late husband's frozen embryos (via Entertainment Weekly).
"It's a matter of her being under emotional duress," Alexandra Breckinridge, who portrays Melinda, said, as Melinda had decided to go forward with IVF after she and Jack briefly broke up. Things only get further complicated from there, as Jack's ex-girlfriend, Charmaine, had revealed to him that she was pregnant with his twins, also through IVF (via Showbiz CheatSheet).
However, there are those who suspect Charmaine isn't telling the truth, and that the babies actually belong to marine vet Dan Brady, with whom Jack has his own drama. One fan took to reddit to explain their theory: "I don't think the babies are Jack's," they wrote (via Express). "Almost everything [sic] time there is a scene with Charmaine discussing her pregnancy, the immediate following scene is of Brady. Charmaine was clearly jealous of Mel in the first season (and still is) and angry at Jack for not loving her (still is). So, it would make sense that in a moment of bad judgement (and desire for revenge) she would sleep with someone else as a way to 'get back at Jack.' And who better to sleep with than Brady? Especially since he is also mad/resentful towards Jack..."
Hopefully all will be revealed in Season 4.