The Young And The Restless Actress Who Had Real Plastic Surgery On-Screen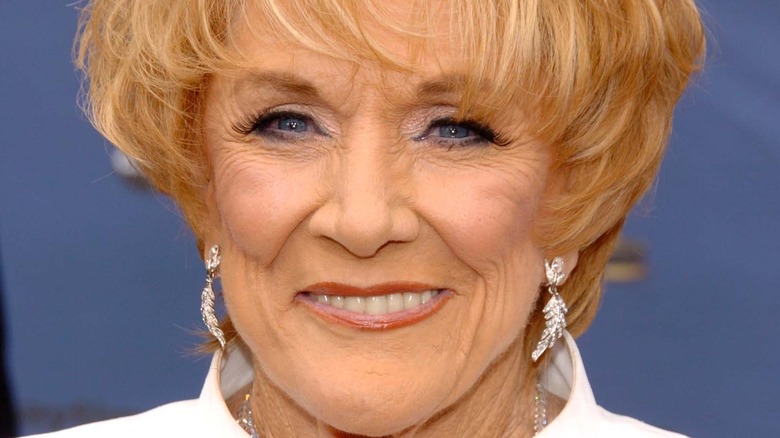 s_bukley/Shutterstock
Though soap operas have notoriously over-the-top storylines and high drama, the longevity of the shows and their casts also creates opportunities to bring elements of the actors' real lives to the screen. 
Sometimes, the actors themselves pitch ideas to show creators about storylines that highlight issues personal to them, which has happened several times on CBS' long-running soap "The Young and the Restless."
For example, actress Victoria Rowell, who played Drucilla Winters, was instrumental in the decision to have her character foster and later adopt Devon Hamilton (Bryton James) because she grew up in foster care (via TV Insider). 
Actor Thom Bierdz also returned to "Y&R" decades after his first stint as Phillip Chancellor III on the condition that the character come out as gay in honor of his own sexuality (via GLAAD).
Aside from incorporating issues close to their actors' hearts, soaps often include cast members' medical situations on the show, too. It's common for real pregnancies to be written into the narrative, to have real injuries explained within the script, or for actors to mirror their illnesses in their characters — such as Sonny Corinthos having bipolar disorder on "General Hospital," just as his actor, Maurice Benard, does. 
However, "Y&R" truly broke the mold in 1984 when it made the astounding decision to show footage of an actress' actual plastic surgery procedure on-screen.
Jeanne Cooper – and Kay Chancellor – had a facelift
In 1984, the legendary daytime actress Jeanne Cooper decided that she wanted to undergo a facelift to combat signs of aging, telling the hosts of "The Talk" (via HuffPost), "I walked by a mirror one day and scared the hell out of myself."
Since she and her character, Katherine "Kay" Chancellor, would look significantly different following the surgery, Cooper felt it would be an excellent opportunity to write the facelift into "The Young and the Restless" (via Daily Soap Dish). However, Cooper took things further by suggesting that the soap film the actual procedure and include it on the show. 
In an interview with Michael Fairman TV, Cooper described the experience. "It was so funny having the cameras in the procedure room while they were doing my facelift, but when it was over it was incredible," she recalled.
The "Y&R" episode featuring the facelift aired on March 28, 1984, and portrayed Kay going under the knife and Cooper's real reaction to seeing herself after surgery for the first time. Filming a real medical procedure of any kind was extremely rare in the 1980s, let alone putting the footage on national television, so it was no surprise when Cooper and "Y&R" became media sensations following the episode.
The plastic surgery episode pioneered a movement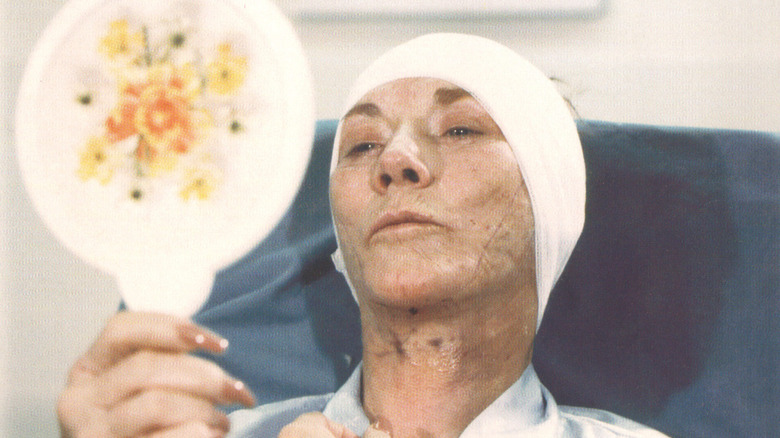 CBS Photo Archive
When Jeanne Cooper made the decision to put her facelift on "The Young and the Restless," it was decades before reality TV became mainstream and plastic surgery was common viewing on shows like "Botched," "Extreme Makeover," and "Dr. 90210." 
Though it might not seem remarkable to today's viewers, airing Cooper's actual procedure on television was revolutionary at the time and opened the door for future programs to do the same.
Cooper was open about the positive responses she got following the episode. "It opened up reconstructive surgery for so many people, youngsters getting things done," she said, per The Washington Post. "To this day, people will come up to me and say, 'Thank you so much for doing that. My mom or I had something done, and not just cosmetic surgery.' That was an incredible experience in my life."
In an interview with the Archive of American Television, Cooper revealed that she had spoken with "The Young and the Restless" creator William Bell and explained that she only wanted to include her surgery on the show if it was filmed in a documentary fashion. She knew she had influence over her viewers and didn't want them to get procedures done without understanding all the potential consequences, medically and emotionally. 
She said that putting her firsthand experience on TV was a "breakthrough." Cooper continued: "I didn't realize the impact it had until people were coming down to Los Angeles getting appointments with my real doctors office... I think that one of my proudest moments is that a lot of people made their lives better, not just through cosmetic surgery, but reconstructive surgery."