The Forever Summer: Hamptons Cast On The 'Surreal' Summer They Shared - Exclusive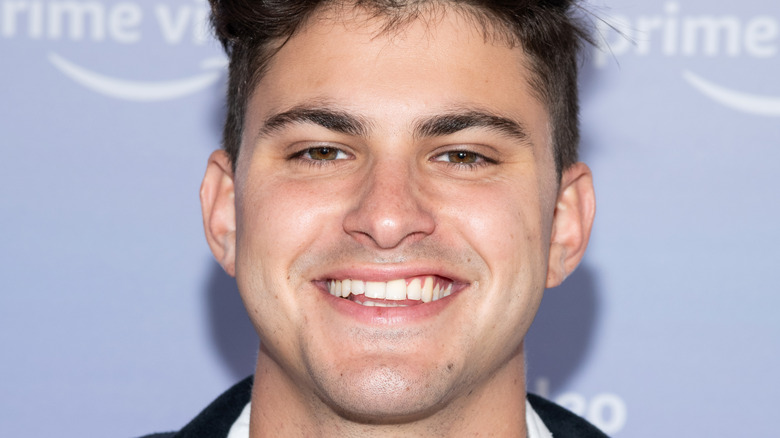 Amanda Edwards/Getty Images
We may receive a commission on purchases made from links.
There's nothing quite like the summer months — long days on the beach, breathtaking sunsets, casual walks, and dangling feet in the pool. These are the days many of us live for, and it's no wonder why. The company of our friends and the french fries we munch on while enjoying the sunshine feel a little bit better between June and September, and some of that time is spent dreading the looming days of school and responsibility. 
If this all sounds like the perfect synopsis for a docusoap drama, you're right on the money. Tomorrow, Amazon Video is dropping "Forever Summer: Hamptons," a coming of age series that follows a dynamic group of friends from all walks of life, waiting tables by day and taking advantage of the east coast summer retreat by night. Romance, group dynamics, and the impending fate of real life hang in the balance, making for a memorable summer all caught on-camera.
We sat down with cast members Emelye Ender, Avery Solomon, Ilan Luttway, and Habtamu 'Habs' Coulter for an exclusive interview about the show. From how they found themselves being cast on an Amazon Video original to the group dynamics that played out on screen and what it was like finding themselves working with a production crew for the first time, the cast told us about all the little details you're dying to know.
The summer on-camera was incredibly memorable for the cast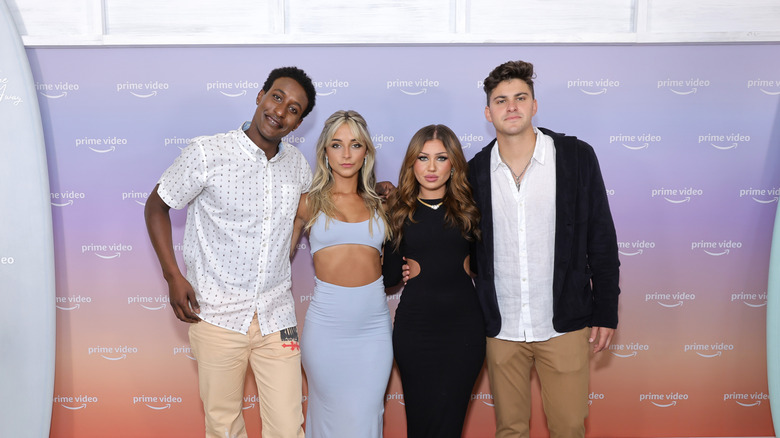 Amy Sussman/Getty Images
We can't imagine what it'd be like to enjoy the spoils of summer all while being filmed, but that was the reality that the cast of "Forever Summer: Hamptons" found themselves living. From working all day to indulging in the summer fun at night, stars Emelye Ender, Avery Solomon, Ilan Luttway, and Habtamu 'Habs' Coulter lived their very best lives amid the Hampton sun, and we asked them all about it during our exclusive interview.
"It still honestly feels pretty surreal," Avery said of the experience. "Once it comes out, I'm still going to be like, 'Wait, this isn't real. No.' I took a chance and ... I would never have pictured myself ever doing something like this, but thank god that I did because I fell in love with it. I had the best time ever, and it was truly one of the most memorable summers of my life."
Echoing her sentiment, Habs told us that he had just finished high school when the show presented itself as an opportunity, and he had to jump at the chance.
"I spoke to my friends about it and I was like, 'Guys, I think I'm going to do it,' and they're like, 'Be careful. It's reality TV. Be careful.' They were wrong," Habs explained.
Forever Summer: Hamptons brings an authenticity to the screen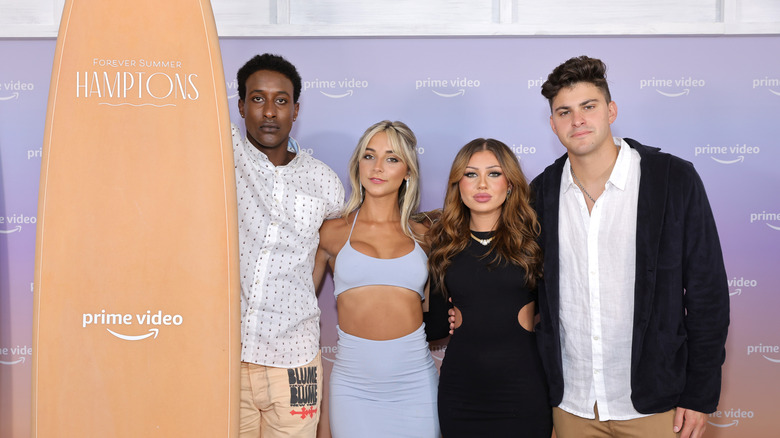 Amy Sussman/Getty Images
What were Habs' friends wrong about? As the new star of "Forever Summer: Hamptons" explained, the show couldn't have been further from the manufactured nature that has become synonymous with reality TV.
"This show is different," Habs started explaining to us. "The way that they were able to put together situations or scenarios, it wasn't like it was too forced. It was guided, but it was not forced."
Further telling us that there was nothing he said or did on camera that he didn't want to do or couldn't stand behind, Habs focused on the authenticity of the show and what made the experience tick. The cast not being confined to the same living quarters definitely helped!
"We weren't forced to stay under one house at the end of the night. The show would've gone haywire if we did, because ... I don't think I could have stayed in that house," he said. "I'm not going to lie, I probably would've gone home, but it is real and raw, baby."
"Forever Summer: Hamptons" premieres on Prime Video on July 15.