Catherine Middleton Experiences A Heartbreaking Loss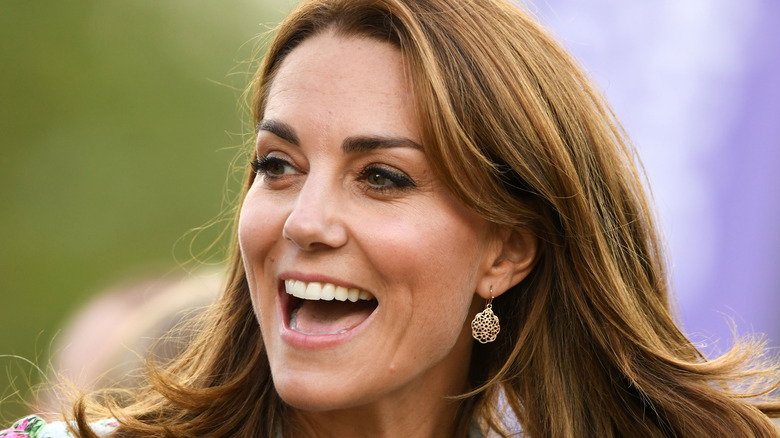 LINGTREN.COM/Shutterstock
Catherine Middleton, Duchess of Cambridge, has become a fan favorite as a member of the royal family. Kate's stunning transformation from a well-cultured commoner to a future Queen Consort came with the help of many mentors, both family members, and friends. Tragically, the Duchess of Cambridge has recently lost one of those important role models in her life.
News of this loss follows not long after Prince William, Duke of Cambridge, and Catherine publicly honored journalist, researcher, and BBC host Dame Deborah James in June, according to Harper's Bazaar. The Duke and Duchess of Cambridge tweeted from their official Twitter account a heartfelt statement about the journalist, writing, "We are so sad to hear the heartbreaking news about Dame Deborah. Our thoughts are with her children, her family and her loved ones. Deborah was an inspirational and unfalteringly brave woman whose legacy will live on." The tweet was signed with their initials: "W & C."
Only a few weeks later, the duchess is experiencing another loss of a mogul in her life, one she was personally close to.
The Duchess of Cambridge's antenatal confidant and guru has passed away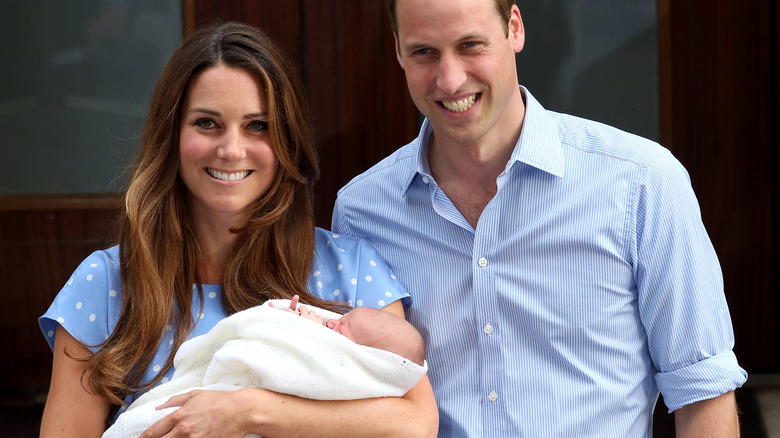 Chris Jackson/Getty Images
The Duke and Duchess of Cambridge have experienced the death of the woman who guided them through the birth of their firstborn, Prince George, in 2013. Christine Hill, an antenatal expert, hosted classes attended by Catherine and Prince William before they ventured into the journey of parenthood, according to The Mirror. They even personally visited Hill's home on two separate occasions for advice about Prince George's birth, Hello! Magazine reported, making their relationship appear to be a strong and valued mentorship.
Royal experts have long commented on Catherine's parenting style, and it would seem that her journey to motherhood would have been incomplete without the wisdom and guidance of Christine Hill.
Hill died at the age of 74, according to Newsweek. Catherine and Prince William were some of her last clients before she entered retirement, the outlet reported.
How Christine Hill helped Catherine with her first pregnancy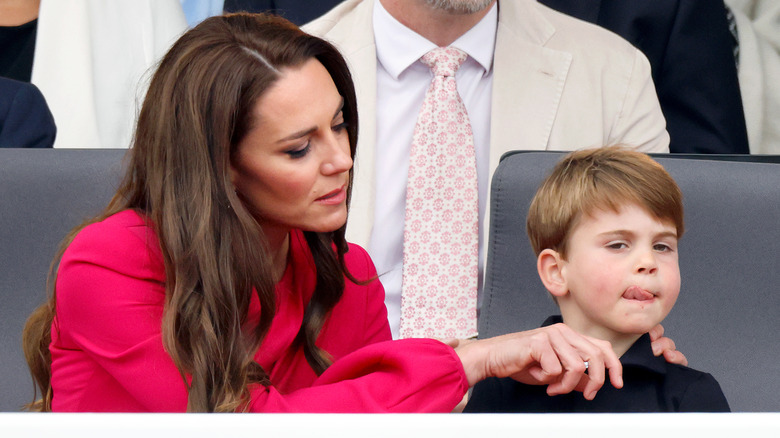 Max Mumby/indigo/Getty Images
The Duchess of Cambridge has opened up about her not-so-fairy-tale pregnancy experiences. She suffered a severe illness related to pregnancy called hyperemesis gravidarum during each of her pregnancies, according to Elle. Catherine reportedly said on the podcast "Happy Mum, Happy Baby" in February 2020 that it was "utterly rotten."
"I got very bad morning sickness," she shared on the podcast, per Newsweek. "It was definitely a challenge. Not just for me, but also for your loved ones around you and I think that's the thing...being pregnant and having a newborn baby and things like that, impacts everybody in the family. William didn't feel he could do much to help and it's hard to see you're suffering without actually being able to do anything about it."
It makes sense that the couple would seek the coveted advice of antenatal expert Christine Hill during Catherine's first pregnancy. And Hill appeared to be more than satisfied with her royal students. "Prince William will do the right stuff on the day," the antenatal expert told The Telegraph in 2013 leading up to Prince George's birth.
Per Newsweek, a spokesperson for Hill's family shared that "She will be achingly missed." The spokesperson continued, "Her feisty, amusing, straightforward demeanor won her many friends." It appears that Catherine and Prince William were only two of the many people who will miss her.