Why Josh Duggar's Prison Release Date Has People Fuming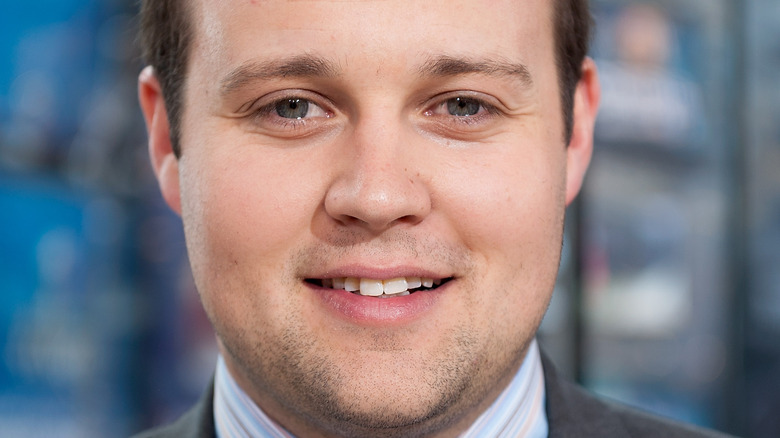 D Dipasupil/Getty Images
The following article contains references to sexual abuse of children.
Josh Duggar had what many people would consider an ideal upbringing. As one of the members of the famous "19 Kids & Counting" reality show family, he had loving parents and a houseful of siblings. Homeschooled and sheltered from most secular media, Duggar was raised to love God, respect authority, work hard, and avoid debt. Rather than dating, he entered into a committed courtship with 18-year-old Anna Keller, a girl he'd met at a homeschooling convention (via Us Weekly). They married two years later after a three-month engagement and proceeded to have seven children of their own. 
Despite this cleaner-than-clean-cut background, Duggar still committed some of the worst imaginable betrayals of his family, wife, and countless unnamed victims. In 2015, he confessed to having molested several of his sisters and a babysitter several years earlier (via The Washington Post). He also owned up to having a pornography addiction and being unfaithful to Anna (via Us Weekly). Then came the ultimate shocker: In 2021, Duggar was arrested on charges of receiving and possessing child sexual abuse material. He was found guilty of both in court, but the latter charge was dropped. The judge sentenced him to 12 years and seven months in prison, out of a potential 20 (per NPR).
While many followers of the case felt it was too light, his own parents thought it was too harsh. His mother, Michelle, wrote a letter of leniency begging for an early release. It seems she might get her wish after all.
Josh Duggar could be released from prison in 2032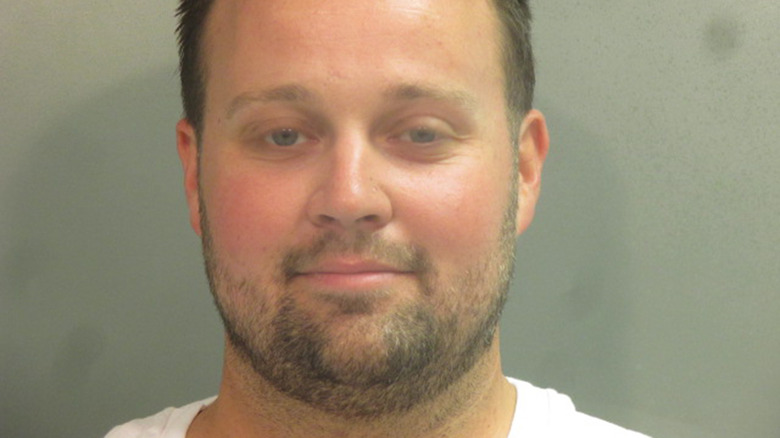 Handout/Getty Images
Josh Duggar is currently serving his time in federal prison in Seagoville, Texas. But he'll be headed home sooner than anticipated:  In Touch Weekly broke the news that his release date is scheduled for August 12, 2032 — cutting a little over two years off his sentence. According to the United States Sentencing Commission, a little over a third of federal prisoners receive sentences between 10 and 20 years, and about 32% of all prisoners receive a "variance" — a lowering or extending of the sentence — afterwards. In Touch noted that prisoners must serve at least 85% of their given sentence.
Duggar may still end up serving more than the 10 years. Still, the thought that he might get out early sent social media into a fury. On Twitter, an outraged commenter said, "This dude should never see the light of day! We need to protest his release!" 
Comments on the Without a Crystal Ball YouTube channel included: "Absolutely disgusting. The 12 years was an insult this is a spit in the face to the victims. If it was up to me he would be locked up for life." Another fumed in part: "Excuse me while I throw up. If this is justice then the justice system needs to be overhauled."
The Duggars have various opinions of Josh's prison sentence, but none of them has yet spoken out about this latest development.
If you or anyone you know has been a victim of sexual assault, help is available. Visit the Rape, Abuse & Incest National Network website or contact RAINN's National Helpline at 1-800-656-HOPE (4673).