Ivana Trump's Net Worth At The Time Of Her Death Might Surprise You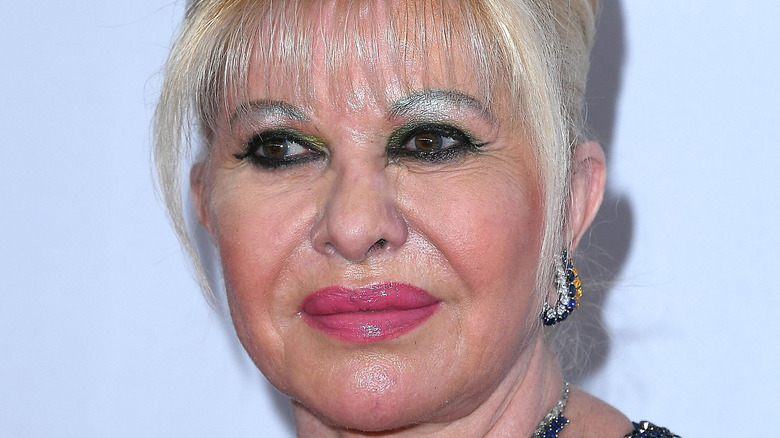 Steve Granitz/Getty Images
Ivana Trump, the ex-wife of former President Donald Trump, passed away at the age of 73 in her Manhattan home (via The New York Times). Trump himself shared the news to his followers on his social media platform, Truth Media, writing, "I am very saddened to inform all of those that loved her, of which there are many, that Ivana Trump has passed away at her home in New York City."
He continued the tribute, saying, "She was a wonderful, beautiful, and amazing woman, who led a great and inspirational life. Her pride and joy were her three children, Donald Jr., Ivanka, and Eric. She was so proud of them, as we were all so proud of her. Rest In Peace, Ivana!"
Ivana was the first wife of Donald and helped him build his businesses (per CNBC). In a statement issued by her children, they remembered their mother as "an incredible woman — a force in business, a world-class athlete, a radiant beauty, and caring mother and friend."
While she lived a glamorous life and was well-known for her businesses, her net worth at the time of her death may surprise you.
She was a businesswoman even after her divorce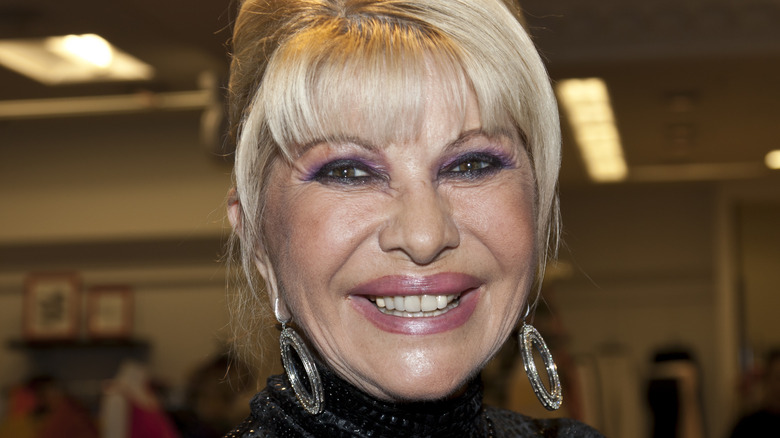 lev radin/Shutterstock
Ivana Trump lived a life of luxury. Although she and Donald Trump divorced in the early 1990s, she maintained her celebrity status and reputation as a businesswoman until her death. She would sometimes hang out with Beyoncé and Mike Tyson; she even had a cameo in the movie "First Wives Club" (via SCMP).
Though she did get some money from her divorce from Donald, Ivana had businesses of her own that produced their own wealth. She had a handful of lifestyle brands with her name stamped on them, and at one point, she even owned approximately 33% of a newspaper company based in Croatia. She also had written and published books, worked as a model, and became a media personality following her divorce from Donald.
While she didn't come from a wealthy family before she married the former president, Ivana was able to keep her riches post-divorce (per Wealthy Genius). At the time of her death, her net worth was suspected to be around $50 million. She is said to have raked in tens of millions from her divorce alone.