Here's Why Donald Trump And Ivana Trump Really Got Divorced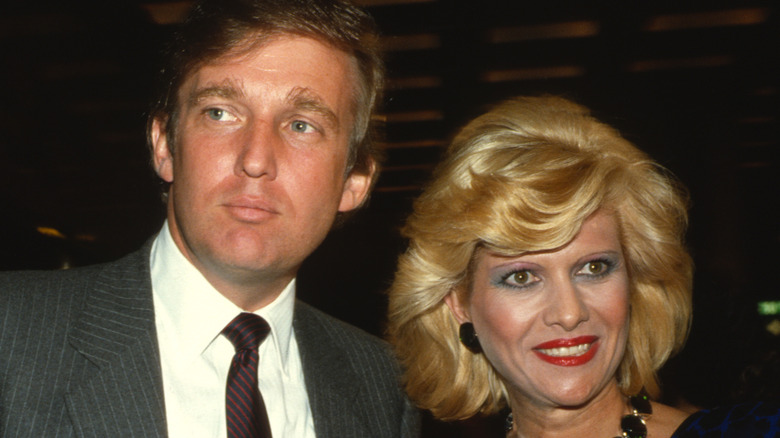 Sonia Moskowitz/Getty Images
Many are mourning the heartbreaking death of Ivana Trump. Czech-born model, businesswoman, and mother Ivana Trump was former President Donald Trump's first wife, per Biography. An impressive young athlete, successful model, and novelist, Ivana made a name for herself in her own right. There's been much speculation and attention about the truth surrounding Donald Trump's ex-wife, including the reasons behind the end of their highly public marriage.
Ivana Trump built a successful career of her own outside her former husband's real estate empire. However, many attested that she was a useful ally and business partner. She was even Vice President of Interior Design for the Trump Organization and President of Trump's Casino and the Plaza Hotel, as The List previously reported.
A fixture in the New York City social scene throughout the 80s, it would seem that Ivana Trump was a woman to covet. But she and Donald Trump called it quits and separated in 1990 (via Biography).
Marla Maples made for a crowded marriage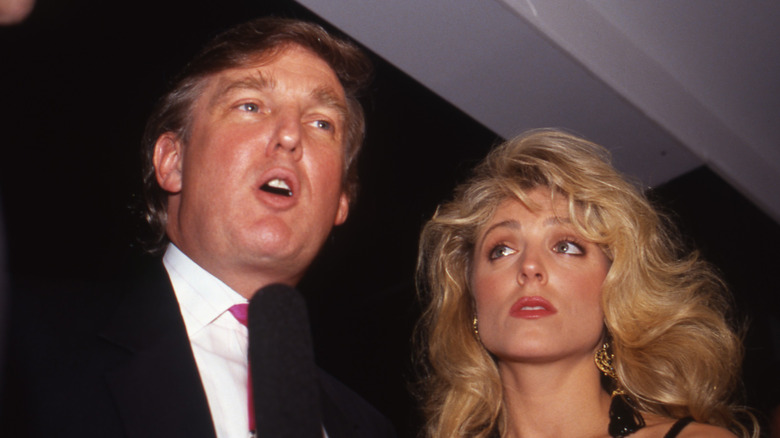 Andrew D. Bernstein/Getty Images
Marla Maples reportedly met Donald Trump in 1989, according to Biography. A former beauty pageant star and aspiring actor, Maples caught the business mogul's eye and subsequently caused an uproar. The couple's affair and the break-up between Ivana and Donald "was the most extraordinary thing I ever witnessed next to Elizabeth Taylor and Richard Burton," celebrity columnist Liz Smith told Vanity Fair in 1990.
That limelight made Maples an easy target for the press. "It was awful. They wouldn't leave my family alone," Maples told People in 2016. "I wanted to fix everything. I like to fix things for people and suddenly here's all these stories out. I couldn't keep up."
But even years later, Ivana Trump felt little pity for her ex-husband's second wife. Ivana reportedly told the New York Post that Maples "asked to apologize to me in the Daily Mail in London. They asked if I accepted the apology and I said no. Why should I? She broke my marriage!"
"That makes me sad because I wish her nothing but love," Maples later told People. "I love her kids, and if she's holding any kind of resentment toward me, I really hope, for her sake, that she can forgive me."