Royal Expert Reveals Two Key Reasons William Likely Won't Meet Up With Harry During His US Trip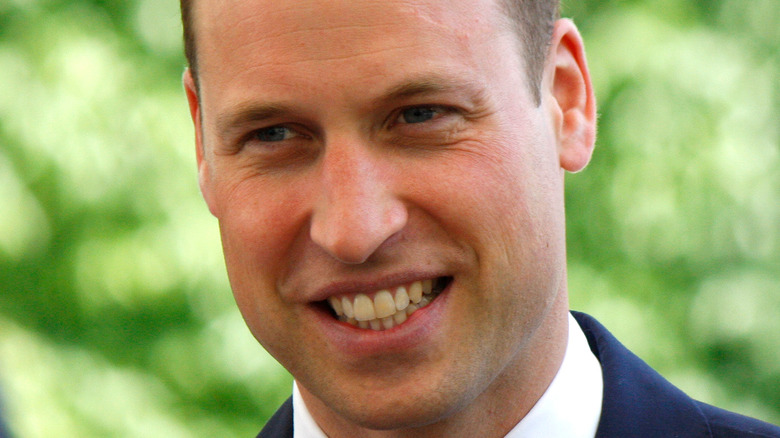 360b/Shutterstock
No family is immune to having issues every now and then, and that goes for the royal family as well. When you're in the public eye at all times and living in the same palace, tensions can get high (via Insider). So it only makes sense that Prince William, the Duke of Cambridge and Prince Harry, the Duke of Sussex would have their fair share of arguments over the years. Their latest alleged spat is proving to be a bit more than just a silly brotherly argument, though. According to Express, Prince William will not see his brother while traveling to the United States on a work trip, and the purported reasons are pretty cold. 
Okay, let's just put this into perspective for a second. Prince William is 40 years old and Prince Harry is 37 years old. While that might seem like a match made in brother heaven, the two were raised a bit different. With the Duke of Cambridge going to become King of England someday, he has a little more to worry about than his little brother. After all, Harry did have a bad boy phase that his brother did not partake in (via Cosmopolitan). 
It turns out that there might be a little more to this brotherly brooding than meets the eye, as it appears that William has no plans to meet with Harry any time soon. 
Prince William will have 'no private time' during his trip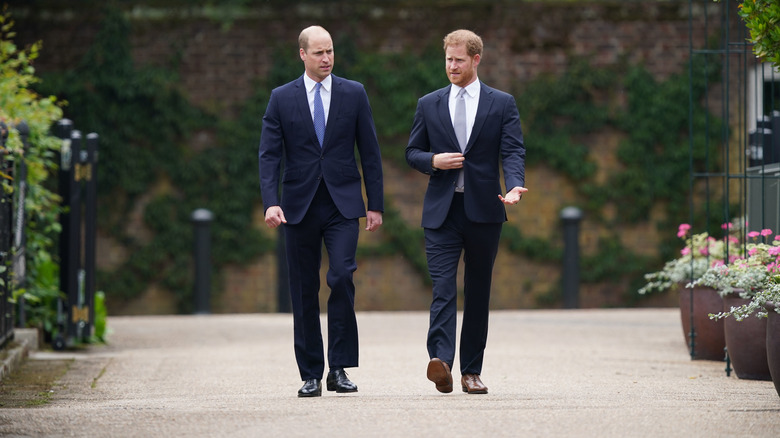 Wpa Pool/Getty Images
As a member of the working royal family, there are trips that you're supposed to take. You know, like the grueling trips to the Caribbean and red carpet events. Next up on Prince William and Kate Middleton's list is a trip to the United States to host the second Earthshot Prize award ceremony (via Marie Claire). According to Vanity Fair, the event celebrates people's work towards counteracting climate change and other related world issues. 
While taking action against climate change is great, people think of one thing when they hear about a trip to the United States — Prince Harry and Meghan Markle. The pair moved to their mansion in Montecito after deciding to leave the royal family and work on their own ventures.
According to Express, Prince William has no plans of meeting up with the Duke of Sussex while he's visiting, though. "You can arrange to meet anywhere [when in the US] but sadly that will not be possible," royal expert Neil Sean explained. "They're planning a packed schedule with no private time for visits. Very nice and regally put." There's another possible reason for that, too.
There's reportedly still bad blood from the Oprah interview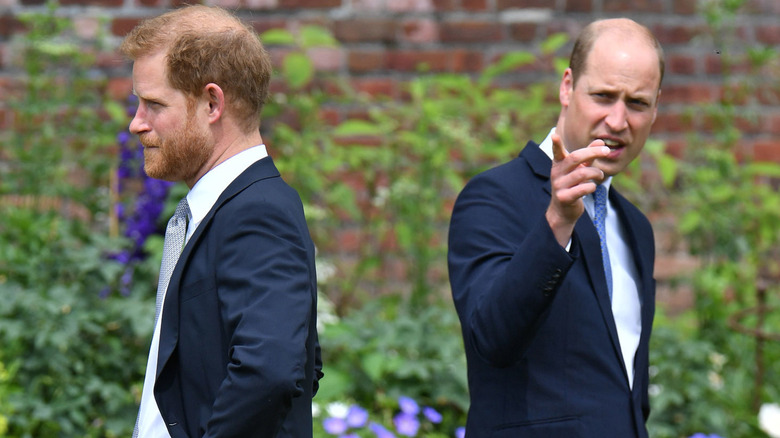 Wpa Pool/Getty Images
Of course, with any good family drama there's more to the story than just not having time to see each other. According to Express, the other possible reason that Prince William won't see his brother is because he's not over the Oprah interview. You know, the infamous interview where stunning things were learned about Meghan Markle's time in the royal family. 
"[The brothers not meeting] all [centers] upon the fact that William is finding it very hard to move on from all those allegations that Harry put out about him and his family via Oprah," royal expert Neil Sean said, according to Express. The reason would be understandable considering the backlash that the royal family received after the interview. 
Some people even claim that the brothers never liked each other to begin with. "Despite appearing to do so, the two boys never got along particularly well," royal biographer Ingrid Seward told Ok! Magazine. "They sat together for TV interviews on their joint causes joshing with each other but they were never very good friends."
Only time will tell what will happen with the Duke of Cambridge and Duke of Sussex. As it is, they're proof that there's always more to family drama than meets the eye.