How Princess Diana Is Still Haunting Camilla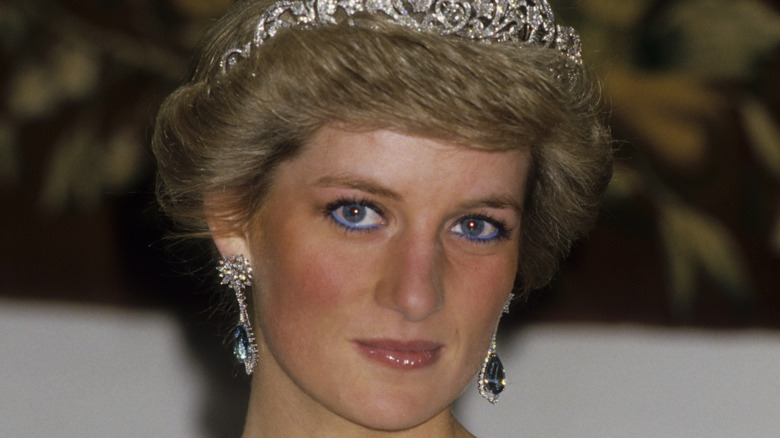 Georges De Keerle/Getty Images
As any royal fan knows, the conflict between Princess Diana and Camilla Parker Bowles that effectively tarnished their relationship has endured over time, even though Diana tragically passed away in 1997 (via History). The women were pitted against each other early on — Camilla had dated Prince Charles in 1970 before parting ways shortly thereafter (per Brides) — and it appears as though their animosity toward one another lasted until Diana's death. The late Princess of Wales famously went on the record with the BBC's Martin Bashir in 1996, stating that "there were three of us in this marriage, so it was a bit crowded," in response to a question posed about Charles' alleged affair with Camilla (via Newsweek).
Charles had confirmed the affair two years prior during an interview with British journalist and author Jonathan Dimbleby, according to Tatler. Due to these shocking revelations, Camilla was essentially painted as the villain in the scenario, particularly because Diana was so beloved by the British public. It's this underlying love for the late princess that has ultimately caused Camilla, who's now known as the Duchess of Cornwall, to remain haunted by her husband's former paramour.
Jack Royston, who serves as a royal correspondent for Newsweek, offered some new insight into the lasting resentment toward Camilla. He explained how, even though Camilla's been a staple in the British royal family since the early 2000s, a new generation of Diana fans are continuing the trend of indignation toward the duchess.
Two authors discuss why Diana and Camilla are inextricably linked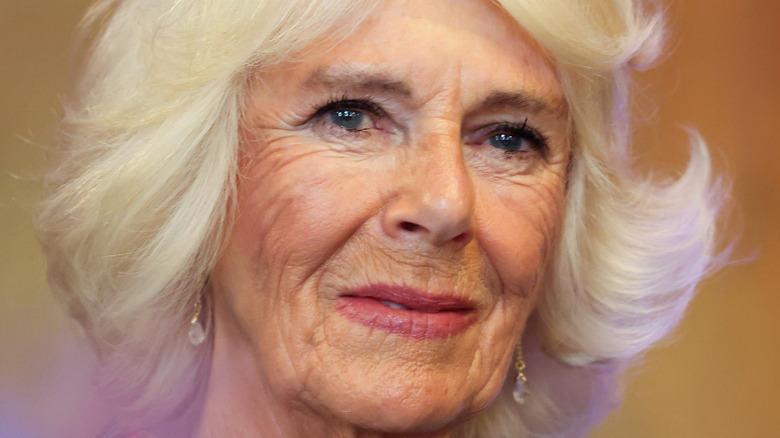 Chris Jackson/Getty Images
In a recent interview conducted for "Good Morning Britain," royal correspondent Jack Royston offered a unique perspective on the enduring resentment geared toward Camilla Parker Bowles. Royston pointed to polls conducted by YouGov, which indicated that "People in the 1990s took Diana's side in this dispute and actually the younger generations growing up now feel just as strongly I think as people did back then," (via Newsweek). He credits Princess Diana's "warmth and kindness," in addition to her humanitarian efforts, as the primary reasons behind this unending love and devotion.
Camilla, Duchess of Cornwall, has taken on important royal duties since marrying Prince Charles in 2005 (per Town & Country), in addition to several humanitarian projects of her own. Despite her best efforts, though, it seems like dedicated royal fans remain firmly on Diana's side due to the secretive and harmful nature of Charles and Camilla's affair. Julie Bindel, who is described as a "feminist author" by Newsweek, spoke to Royston about this negative image. In her opinion, the unshakeable feud between Diana and Camilla comes down to one thing.
"This is down to sexism in my view," Bindel said during the discussion. She aptly added, "Blaming the woman for an affair that a man has" is the source of that sexism and, by consequence, is what's fueling the lasting conflict between the women as well.