How Did Donald Trump Meet Ivana Trump?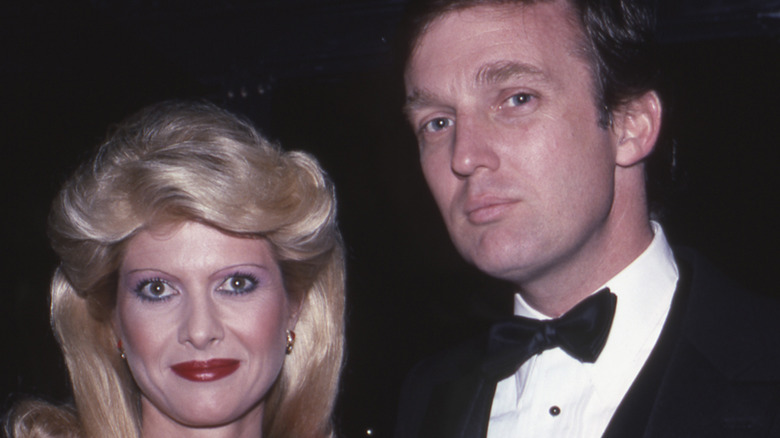 Sonia Moskowitz/Getty Images
Before former President Donald Trump tied the knot with the former first lady, Melania Trump, he had been married two other times (via The Knot). His first wife, Ivana Trump, helped him build his businesses, but their relationship didn't last following a cheating scandal. His second wife would be his mistress during his first marriage.
He and Ivana Trump were married for 14 years and the couple shared three children together — Don Jr., Ivanka, and Eric Trump. The devoted mother and former wife of Donald, Ivana Trump, died this week in her Manhattan home at the age of 73 (via ABC News).
While Ivana's marriage to Trump is what launched her into the spotlight, she managed to maintain a life of luxury following the divorce by starting her own businesses after she had helped form Donald's. The pair had a complicated love story, but during the early years, they seemed to have been a match made in heaven.
The couple met in a New York City bar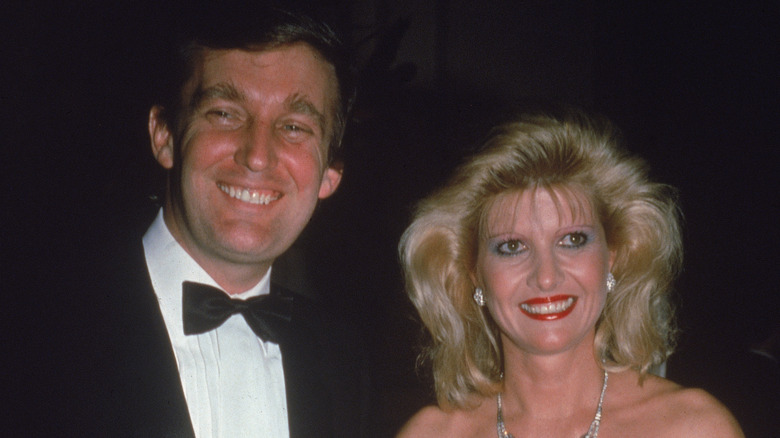 Mark Freed/Getty Images
Former President Donald Trump is notorious for his lengthy marriage resume, but his first wife, Ivana Trump, would out marry him during her lifetime (via Page Six). While Ivana was Donald's first wife, he was not her first husband. She had been married once before, but only for two years.
Ivana recalled her first time meeting Donald to the New York Post. While at a bar on New York's Upper East Side, he approached her. "[There's] this tall blond guy with blue eyes. He said, 'I'm Donald Trump and I see you're looking for a table. I can help you,'" she shared. "I look at my friends and said, 'The good news is, we're going to get a table real fast. The bad news is, this guy is going to be sitting with us.'"
However, the couple hit it off from there. He drove her home that night and they began dating. A year later, they would walk down the aisle together. However, they would ultimately divorce following Donald's affair with Marla Maples, who would become his second wife.