The Duchess Of Cornwall Reveals Her 3 Keys To A Happy Life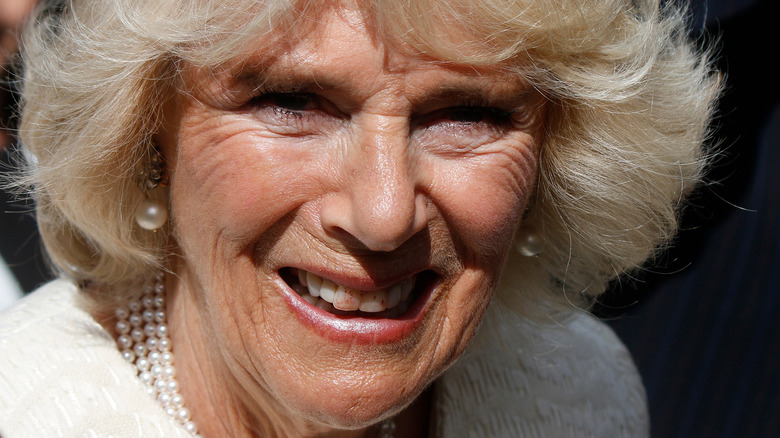 360b/Shutterstock
Camilla Parker Bowles, the Duchess of Cornwall, has recently celebrated her 75th birthday. The future Queen Consort celebrated on July 17th with a cake topped with some of her favorite pastimes, such as books to symbolize her love of reading, an adorable little dog, and gardening tools — a hobby she and Prince Charles do together (via Express UK).
To mark the occasion, the Duchess of Cornwall was a part of a documentary for her birthday. A teaser for the documentary caused a stir with royal fans, but a positive one, with them marveling at how heartwarming the content was. The special was called "Camilla's Country Life" and showed off the mansion where she grew up. She recalled moments from her childhood and showed off a side of her that royal fans don't get to see as often (per National World).
Following her big birthday celebrations, the Duchess of Cornwall shared the keys to having a happy life, much of which she showed off in the documentary.
Camilla recently shared her key moments for staying happy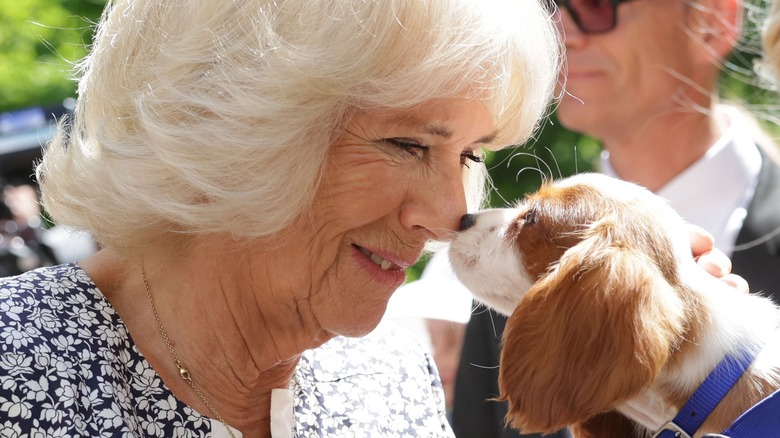 Chris Jackson/Getty Images
In celebration of Camilla Parker Bowles, the Duchess of Cornwall's birthday, she sat down and gave an exclusive interview with the Daily Mail. She weighed in on everything from using your cell phone at the dinner table to whether or not she's ever used TikTok (spoiler alert — she has! Her grandchildren taught her how to navigate the app).
The interview gave off wholesome grandmother vibes, and she took the time to give her three keys to having a happy life, which was posted to Twitter by Daily Mail Director of Communications, Hayley Barlow. The first was that families should sit down and have meals together. She said, "'Families don't sit down any longer, do they, and have dinner," adding "Because I am ancient, in the old days we all sat down [to eat]. Now everyone is on their devices. It just makes me quite cross!"
Her second tip is to put social media aside sometimes. She has concerns about how content on these platforms can influence users. Her last, but not least, key to happiness is, in her words, to put your "flipping" phones down! This is a line she said she often finds herself repeating to her grandchildren.
A fan chimed in on the list of Camilla's happiness keys stating, "She said it all."