The Audiobook You Never Knew David Tennant Narrated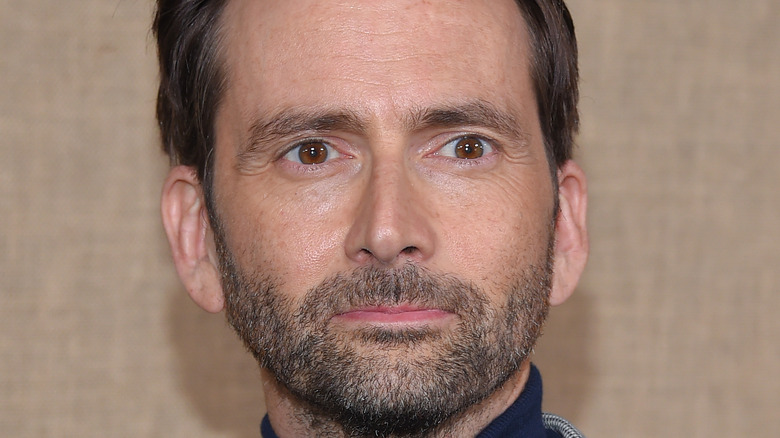 DFree/Shutterstock
For "Doctor Who" fans, David Tennant will forever be known as the Tenth Doctor, but the Scottish actor has wowed audiences in so many other roles. He stunned Marvel fans as the incredibly heinous Kilgrave in "Jessica Jones" and his chemistry with Michael Sheen in "Good Omens" had viewers wanting more — thankfully, they'll be back for a second season (via Digital Spy).
A master of changing accents, Tennant has also utilized his immense talents as a voice actor. From becoming a Disney voice actor as Scrooge McDuck in "DuckTales" and "Chip 'n Dale: Rescue Rangers" to The Fugitoid in "Teenage Mutant Ninja Turtles" (via IMDb), Tennant's voice has become as recognizable as he is on-screen. Fans of the "How To Train Your Dragon" series will be specifically familiar with Tennant, as his Scottish lilt found its way into a few films in the Dreamworks franchise based on Cressida Cowell's book series. While he only voiced two characters in the movies, Spitelout and Ivar the Witness, Tennant has a bigger connection to the franchise than you may have already realized.
David Tennant has been narrating the How To Train Your Dragon series for years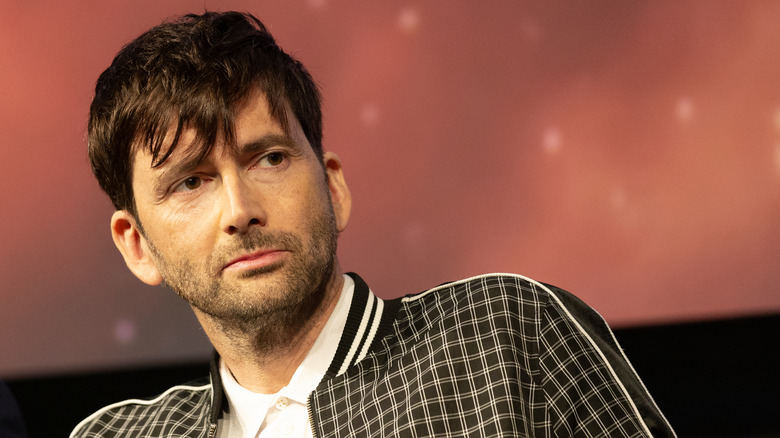 lev radin/Shutterstock
Before David Tennant joined "Doctor Who" in 2004 (via Mental Floss), he narrated the popular children's book "How To Train Your Dragon." First published in 2003, Cressida Cowell introduced readers to the world of Vikings and dragons through Hiccup Horrendous Haddock the Third, heir to the Hairy Hooligan clan throne. But to become a true Viking, he must pass the ultimate test: catching a dragon, per The Story Sanctuary. Cowell's novel captured the imagination of children across the world and went on to spawn a series of 12 books and even more spin-offs (via RadioTimes) — the majority of which Tennant narrated.
"He does every character, going from a Scottish accent to Irish and American within seconds. It's amazing," Cowell told The Sun. "We were so lucky to get him before Doctor Who, but he's been so loyal, and he has returned to do them ever since." Describing the actor as "so smart" and "such a very bright guy and a brilliant actor," Cowell couldn't think of anyone better to take Tennant's place.
The actor also narrated another series of books by Cressida Cowell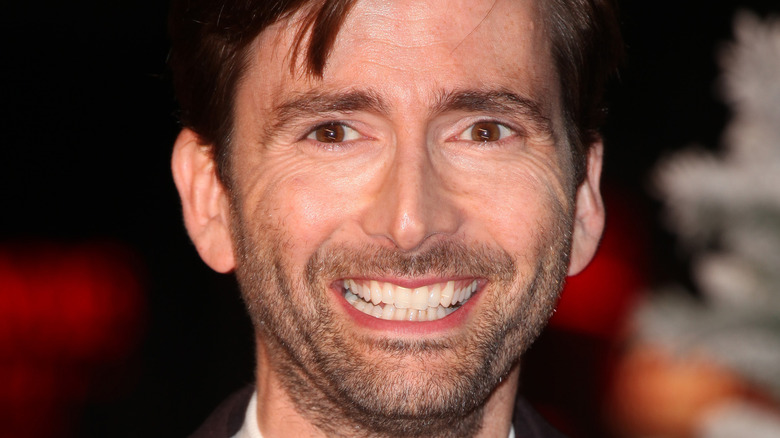 Featureflash Photo Agency/Shutterstock
"Because the books were inspired by this little isle in Scotland, I really wanted the narrator to be Scottish too," Cressida Cowell said (via The Sun). The author even gave Tennant special thanks in the last book of the series published in 2015, "How To Fight a Dragon's Fury." She describes David Tennant as a "Travelling Troubadour and Acting Genius" that's "a one-man Archipelago all on his own," according to a David Tennant fansite. 
But that's not the only audiobook series Tennant has voiced for Cowell, and when it was time to adapt her magical series "The Wizards of Once," she immediately knew who to call. The author was "absolutely thrilled" to have Tennant once again narrate her stories, going on to say that "having your story brought to life by an actor of his skill and genius is a special kind of magic" (via The Bookseller), which is especially fitting for a story that follows a young boy Wizard and girl Warrior who are raised to hate one another, per Waterstones.