If You've Never Read Anything By Stephen King, Here's The Book You Should Start With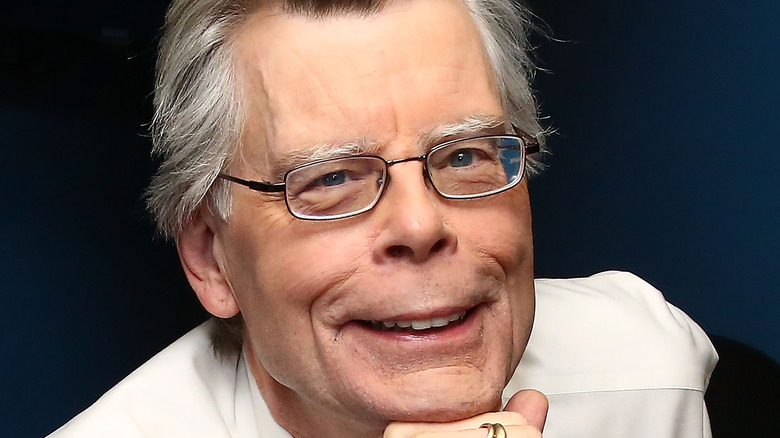 Astrid Stawiarz/Getty Images
Stephen King is indeed the King of horror. Ever since his first novel "Carrie" was published in 1974, according to his website, with a film adaptation also named "Carrie" soon following in 1976, King has released over 60 novels during his almost 50-year career (via Hooked To Books). Most of these books fall within the horror or supernatural category, though there are a few exceptions such as "The Dark Tower" series, which focuses on a gunslinger in a post-apocalyptic world (per King's website). 
According to King's official website, he was born in 1947 in Portland, Maine, a place which he has used as a setting many times. He spoke to Far Out magazine about his favorite books, citing George Orwell's "1984" and "The Lord of the Rings" by J.R.R. Tolkien, as well as "Lord of the Flies" by William Golding. The influence on King's far-reaching plots and inventive characters is clear based on these novels, especially Tolkien's penchant for winding descriptions and introducing a new character every few pages. Outspoken about politics too, Stephen King previously condemned Donald Trump after he struggled to accept his election loss.
It can be daunting to know where to start if you haven't read any Stephen King before, as everyone has different opinions. Whether you're an ultimate horror fan or just interested in reading something different, you're sure to find a good pick.
His vast range of published books means knowing where to begin is daunting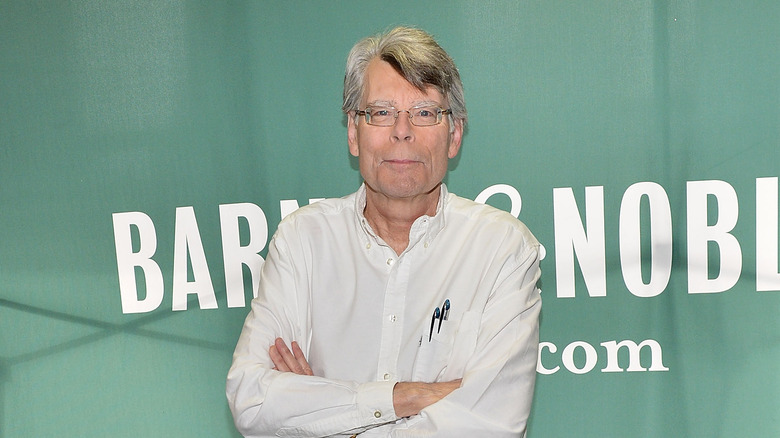 Slaven Vlasic/Getty Images
Depending on your preferred genre, you can technically start anywhere with Stephen King's books. One of King's most popular novels is "It," which was first published in 1986, according to King's website. The story follows a group of people returning to their hometown 28 years later to face up to an alien killer clown who has started killing once again.
Vanity Fair ranks "It" as King's third best novel, whereas The Manual places it fifth, noting that its long length (over 1,000 pages) definitely harmed its score. Nevertheless, a reader poll conducted by Rolling Stone had "It" in second place, with the engaging plot being one of its main positives. Proving its popularity, the novel has had two adaptations, a miniseries in 1990 (via IMDb) and a big-screen adaptation with a sequel (via CBR). Even if you haven't read the book you've probably still heard of Pennywise, the terrifying shapeshifter who gave a lot of people a phobia of clowns.
The general popularity of this book means it's a good place to start. However, be warned that the book, as many of his novels do, does have overtly disturbing content, some of which King has admitted might have been caused by his drug and alcohol addiction at the time (via Daily Mail).
Several of his books have become cult classics in the horror genre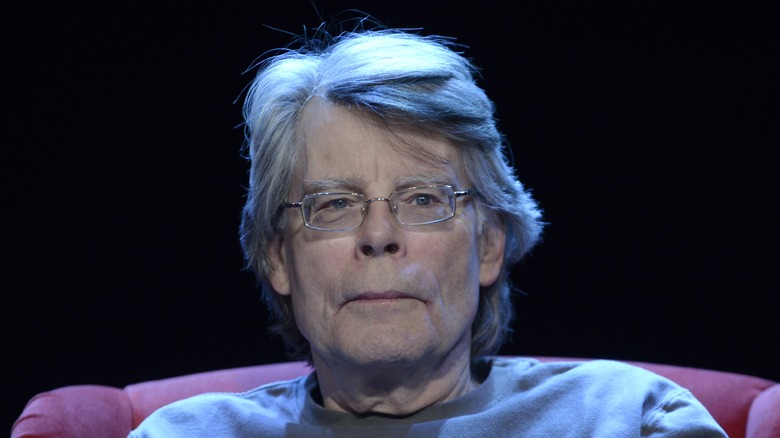 Ulf Andersen/Getty Images
If "It" doesn't sound like your thing, there are plenty of other alternatives to choose from. According to Insider, who gathered up all the five-star reviews left by Goodreads users, the number one Stephen King book is "The Shining." This book has almost 600,000 five-star ratings and reviews — a pretty impressive feat. Published in 1977, the plot focuses on a family who moves into a hotel and comes to realize something is definitely not right when sinister outside forces begin to interfere (via King's website).  
The reader poll by Rolling Stone ranked "The Shining" third, stating that King's inspiration for the book came from his heavy drinking problems during those years. Although it was adapted into a 1980 cult horror classic (per IMDb), King disliked the adaptation, though this didn't hurt its success. Vanity Fair places the book fifth, though they do note its undeniably creepy aura and the fact it was King's first bestseller. It is still horror but does not contain as many controversial moments as "It," although both have supernatural elements. 
Whichever Stephen King book you decide to go for, be prepared to go on a wild and lengthy ride throughout his unlimited imagination.